Everest trailer: Watch Jake Gyllenhaal and Jason Clarke fight for their lives in movie based on 1996 Mount Everest disaster
The anticipated film will be released in September
Daisy Wyatt
Thursday 04 June 2015 17:20 Comments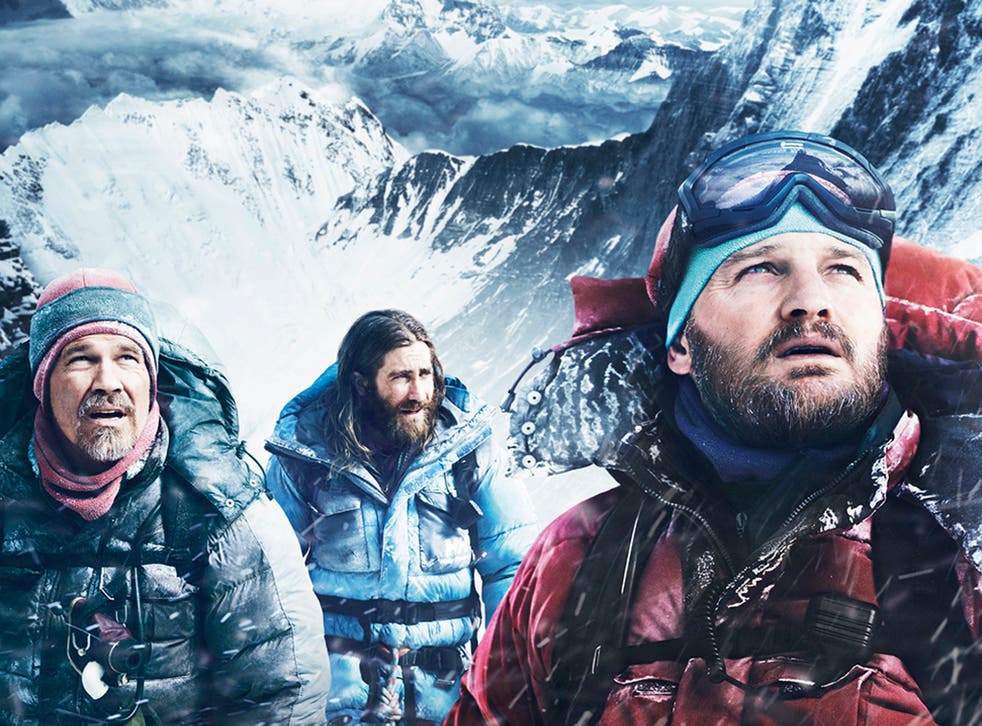 The trailer for Everest has been released, giving a first look at Hollywood's take on the true life events surrounding the 1996 Mount Everest disaster.
Starring Jake Gyllenhaal and Jason Clarke as separate expedition leaders, the film follows two groups of mountaineers who endure unbearable temperatures of -40 degrees and struggle through one of the mountain's biggest ever snowstorms in their quest to reach the top.
The climbers are forced to push past their physical limits to climb to the summit and achieve their lifelong goal of conquering Everest, but not everyone makes it.
The film is based on the book Into Thin Air: A Personal Account of the Mt Everest Disaster, written by mountaineer Jon Krakauer, played by Michael Kelly in the screen adaptation.
Directed by Baltasar Kormákur, Everest's all-star cast includes Keira Knightley, Robin Wright, Josh Brolin, Emily Watson and Sam Worthington.
Shot on location in the foothills of Everest, Universal Pictures and filmmakers have appealed to viewers to support the earthquake relief in Nepal.
Everest will be released in September, just in time for the award season.
Register for free to continue reading
Registration is a free and easy way to support our truly independent journalism
By registering, you will also enjoy limited access to Premium articles, exclusive newsletters, commenting, and virtual events with our leading journalists
Already have an account? sign in
Join our new commenting forum
Join thought-provoking conversations, follow other Independent readers and see their replies