Fantastic Beasts 2: Who should play young Dumbledore? Our picks
Director David Yates recently announced the beloved Harry Potter character would be making an appearance in the second Fantastic Beasts film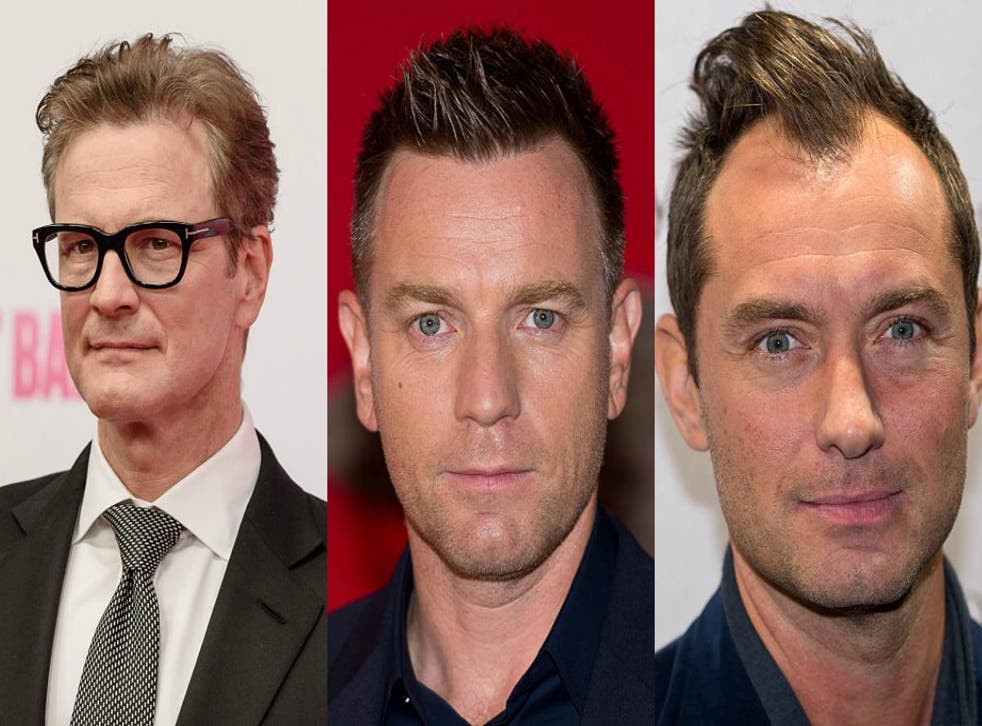 Though J.K. Rowling had already spilled the beans on a young Albus Dumbledore making an appearance in the Fantastic Beasts and Where to Find Them franchise, the news is now 100% official.
Director David Yates told attendees at a fan event that the character will actually feature in the second installment of the five-film series, and that discussions are currently underway as to who should take up the role, adding that he's certainly open to suggestions from fans...
Well, we decided to take up that offer and suggest a few actors who could suitably fill the robes-and-half-moon-glasses combination. A few things to lay out first: the recently cast Johnny Depp is thought to be playing Gellert Grindelwald, a dark wizard Dumbledore was once in love with but ended up fighting in a three-hour duel.
Furthermore, the first film is set in 1926 and J.K. Rowling has stated both that Dumbledore was either around 150 years old or 115/116 years old when he died, depending which source you cite - but there's a sense they might be looking to cast someone roughly matching Depp's age, so we're going for actors roughly in the 40s/50s category of age.
Without further ado, we present our favourite picks to play young Dumbledore.
EWAN MCGREGOR

If Dumbledore's essence is to be boiled down to a single trait, it's surely those twinkling eyes. Whether in Richard Harris' or Michael Gambon's iterations of the elderly wizard, there was always so much life to be found behind those half-moon spectacles; the promise of secret knowledge and a reassurance that, whatever the outcomes, things happen for a reason. And there's no actor out there now with twinklier eyes than Ewan McGregor. - CL
MARK RYLANCE

The initial impulse is to throw around as many A-list names for this as possible for the role; yet, when you're dealing with such an established and beloved character like Dumbledore, the smartest move might actually be to go for someone more unrecognisable. Someone who can completely submerge themselves within the role without the risk of their star persona breaking the magic and drawing us straight out of the moment. And why not an Oscar winner like Mark Rylance while we're at it? - CL
JUDE LAW

Sure, Jude Law may not be the first choice that springs to mind, but he has just the right amount of rough-and-ready charm . One flash of that grin and he'll have you believing he's as dependable as they come as well as someone who could instantly tear you down in a duel. The Brit is currently enjoying something of a resurgence in TV series The Young Pope which sees him assuredly carry the role of someone held in the highest esteem. An unlikely audition, if ever there was one. - JST
PAUL SPARKS
Who said Dumbledore has to be played by a well-heeled, award-winning actor? When I think of Dumbledore, I think of a fey, mischievous wiseness, and Paul Sparks has that in spades. He's appeared in The Night Of and The Girlfriend Experience but is best known for House of Cards, playing a smart, persuasive and yet disarming writer who is about the only human being able to charm the Underwoods. His casting would probably have odds of about 10000/1, sure, but given the chance I think he'd really own the role. - CH
COLIN FIRTH

Having won over the world's heart as two Mr. Darcys - one in Pride and Prejudice, the other in Bridget Jones's Diary - Colin Firth has mastered playing the heartthrob. Yet, in recent years, as King George VI in The King's Speech and his role in Kingsman, the 56-year-old has proven himself as an elderly statesmen-like actor. Surely, these two assets, combined with his acute Britishness, would mean Firth could easily master the Dumbledore role? - JSH
Fantastic Beasts and Where to Find Them opens in UK cinemas on 18 November, with the sequel due on 16 November, 2018.
Register for free to continue reading
Registration is a free and easy way to support our truly independent journalism
By registering, you will also enjoy limited access to Premium articles, exclusive newsletters, commenting, and virtual events with our leading journalists
Already have an account? sign in
Register for free to continue reading
Registration is a free and easy way to support our truly independent journalism
By registering, you will also enjoy limited access to Premium articles, exclusive newsletters, commenting, and virtual events with our leading journalists
Already have an account? sign in
Join our new commenting forum
Join thought-provoking conversations, follow other Independent readers and see their replies