Fantastic Beasts ending: Grindelwald reveal is an overdone Harry Potter cliché
Major spoilers discussed below - you've been warned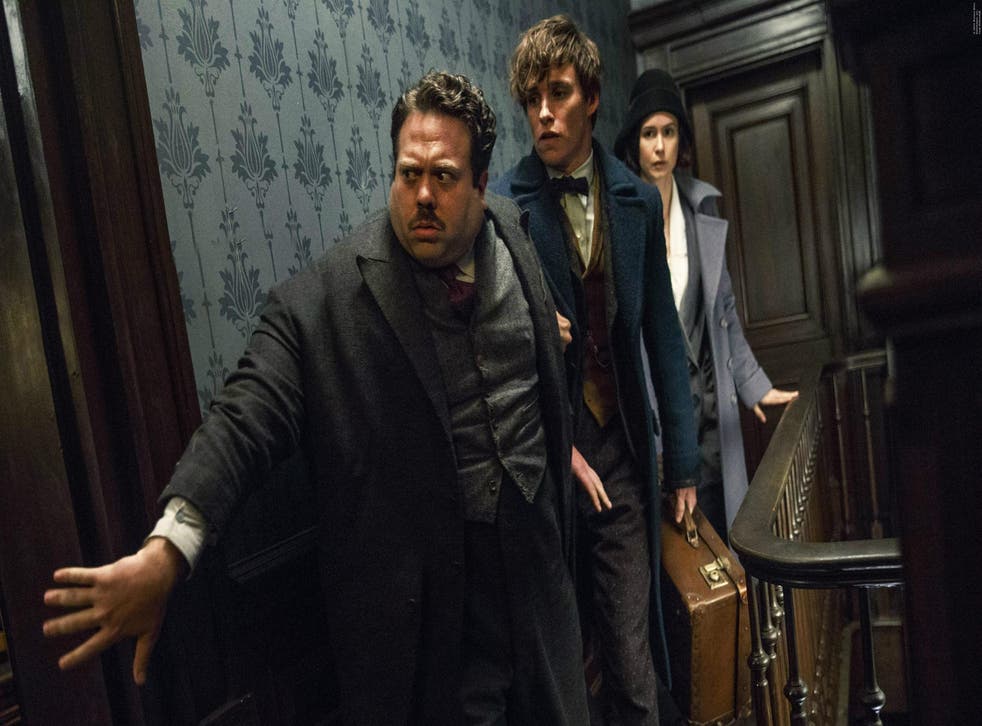 Five years on from part two of Harry Potter and the Deathly Hallows and the rip-roaring spin-off Fantastic Beasts is finally hitting cinemas.
As expected, Newt Scamander's adventure through New York is filled with wonderful creatures, big and small, causing havoc among the No-Maj. However, as the film progresses, there's one major reveal that has become somewhat of a cliché in JK Rowling's writings.
As you may have guessed, the below features spoilers for Fantastic Beasts. If you have not seen the film, we recommend heading to the cinema before reading ahead. (Unless you really don't care about Fantastic Beasts, then be our guest.)
Fantastic Beasts And Where To Find Them Clip - Welcome To New York
Still here? Well, as you've likely seen Fantastic Beats, you'll know that Colin Farrell's Percival Graves isn't actually Percival Graves. After the climatic battle, Graves is captured by members of the Magical Congress of the United States of America, who manage to out him as Gellert Grindelwald, played by Johnny Depp.
When I saw the film, as the transfiguration process took place, there was audible laughter from many critics. Whether due to misjudged makeup/moustache or the ridiculousness of the whole process, it was unclear. On reflection, the entire reveal probably shouldn't have come as a surprise to anyone who has seen previous Harry Potter films.
Let's quickly look back through the series. At the end of Philosopher's Stone (known as Sorcerer's Stone in the US), the first novel in the series, it transpires that Professor Quirrell has been housing Voldemort underneath his turban the entire time, therefore not being who he seemed to be.
In Chamber of Secrets, during the climax, Harry Potter discovers Tom Riddle is actually Lord Voldemort before he became Lord Voldemort. Prisoner of Azkaban features the rat Scabbers being revealed to be Peter Pettigrew.
Fantastic Beasts and Where to Find Them in photos

Show all 6
Perhaps the biggest 'reveal' comes in The Goblet of Fire when Mad-Eye Moody is outed as Barty Crouch Jr. using Polyjuice potion. In The Half-Blood Prince, towards the end, Snape is revealed to be the Half-Blood Prince, while in The Deathly Hallows, Harry discovers Snape isn't actually a villain but the ultimate good guy.
Even in Cursed Child, Rowling's phenomenal stage play based within the wizarding world, a character you are led to believe is good turns out to be the main villain. By now, you should have realised that almost every Harry Potter story features a reveal in which someone you are led to believe is good/evil is actually evil/Voldermort.
Access unlimited streaming of movies and TV shows with Amazon Prime Video Sign up now for a 30-day free trial
Sign up
Fantastic Beasts does exactly the same with Graves/Grindelwald, following the same narrative tropes as its predecessors. A blindingly obvious twist? On reflection, no, mainly because it's hard to believe Rowling really went down the same route again.
Funnily enough, actor Ezra Miller was asked whether Graves was Grindelwald in an interview before the film came out, to which he said: "I do not know. I do not know that. It was not scripted. If there is a transitional point we were never told about it. But that does not mean that it did not happen because we were not told about a lot of things."
When asked the follow-up question 'Where is the real Pervical Graves?' Ezra basically made the same connection discussed above, saying: "If this is a Barty Crouch Jr. situation he is probably at the bottom of one of those trunks."
With four more films in the series heading to cinemas, hopefully, there will be some different twists along the way - ones not centering on someone not actually being who they seem. Otherwise, the series is at risk of becoming a bit too Scooby-Doo.
Join our new commenting forum
Join thought-provoking conversations, follow other Independent readers and see their replies