Fantastic Four producer explains everything that went wrong with the film
'I think that there were many decisions we made along the way that led to a movie that people didn't like and a movie that I would do differently next time'
Clarisse Loughrey
Friday 03 June 2016 14:53 Comments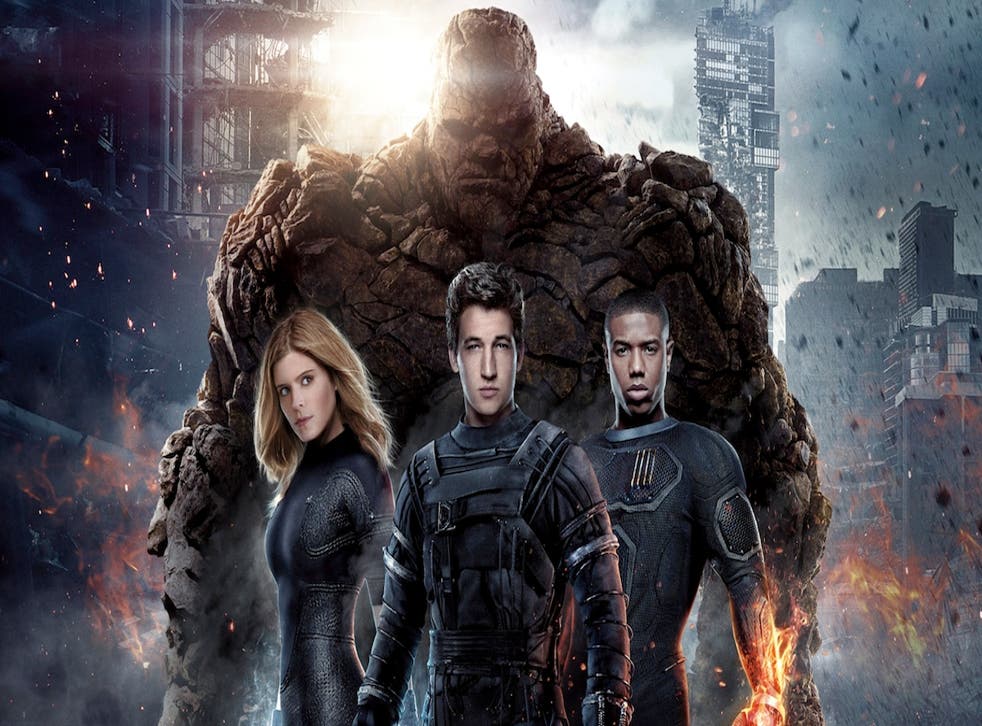 Finally, some answers.
Though there's a question as to how great a movie where it's central character is a human Stretch Armstrong was ever going to be, a whole bunch of people were mightily disappointed by 2015's Fantastic Four. From its grim tone, to an utterly bizarre, rushed ending; it's without a doubt Josh Trank's troubled production turned out to be one of last year's most crushing flops.
Considering the talent onboard, from Trank's previous work on Chronicle to stars Michael B. Jordan and Miles Teller, it's a wonder why exactly the blockbuster managed to so dramatically crumble; though it looks as if producer Simon Kinberg has finally offered some sense of explanation.
Speaking on podcast Happy Sad Confused, Kinberg put the blame largely on tonal problems. "I think that there were many decisions we made along the way that led to a movie that people didn't like and a movie that I would do differently next time," he stated. "I think the biggest takeaway for me, and there were many, is that the tone of the movie, while really interesting and ambitious, ran counter to the DNA of the source material."
"I think the source material of Fantastic Four is bright, optimistic, poppy in tone. There's a sort of plucky spirit to those characters, and we made a darker, sort of body-horror kind of version of Fantastic Four, which again as I say it now sounds really interesting and cerebrally ambitious, but isn't necessarily Fantastic Four."
Indeed, there were plenty of comparisons to the work of David Cronenberg here; which is great if you're making The Fly, but perhaps not so appropriate when you're adapting a comic book about stretching people and friendly rock monsters, though the challenge now would be not to steer the tone back to the aggressively cheerful hijinks of the also poorly received 2005 and 2007 Fantastic Four films.

And, though some fans started petitioning Fox to return the characters back to Marvel Studios, in a similar deal which allowed Spider-Man to appear in Captain America: Civil War, Kinberg doesn't appear to be letting go of them anytime soon.
"It's a big part of the plan going forward," Kinberg reassured. "I think the biggest lesson learned is that Fantastic Four is a great comic book that has its own tone and voice, and we need to let that lead us… I would love to continue making movies with that cast."
33 Superhero films set for release between 2016 and 2020

Show all 34

Either way, at least Kinberg's got the continuing X-Men franchise; having both penned and produced X-Men: Apocalypse, Kinberg's got the likes X-Men: The New Mutants, Deadpool 2, and Wolverine 3 next up on his producing plate.
Register for free to continue reading
Registration is a free and easy way to support our truly independent journalism
By registering, you will also enjoy limited access to Premium articles, exclusive newsletters, commenting, and virtual events with our leading journalists
Already have an account? sign in
Join our new commenting forum
Join thought-provoking conversations, follow other Independent readers and see their replies