Fast 8 beef: It was reportedly Vin Diesel The Rock was calling a 'candy ass'
Vin also serves as a producer on the film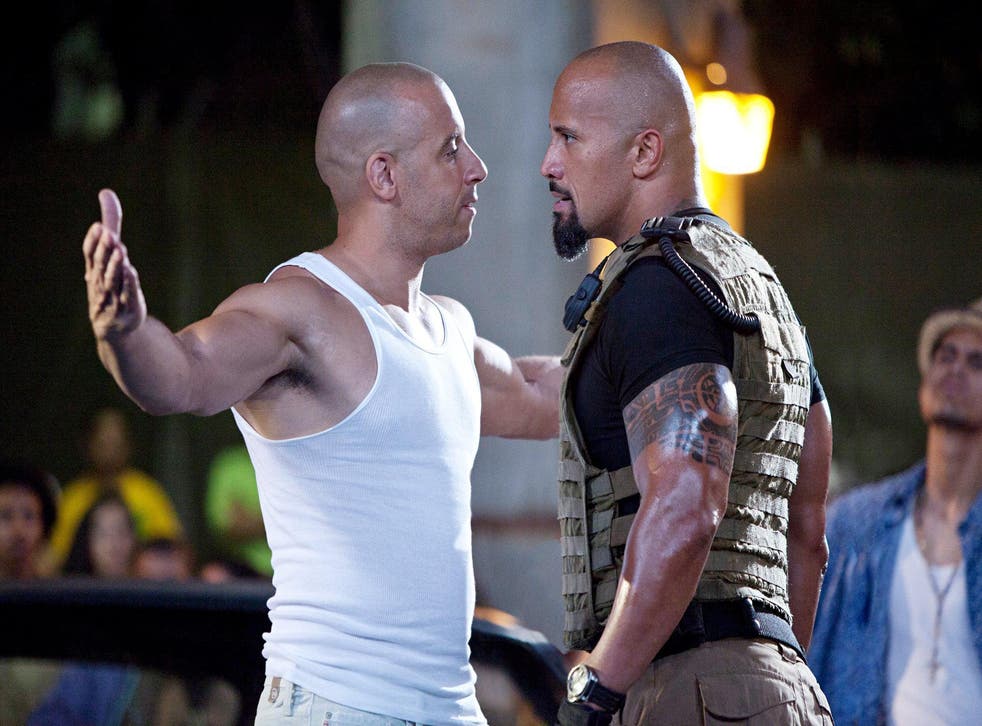 In an uncharacteristic move, Dwayne Johnson put his Fast & Furious 8 "male co-stars" on blast in an Instagram post yesterday, branding some of them "candy asses" and claiming they were unprofessional on set.
He didn't go into specifics, but TMZ (who are usually pretty reliable on this sort of thing) have named Vin Diesel as the target of his rant.
'We're told The Rock has butted heads with Vin during the production, in part because V.D. is a producer and has made decisions that didn't sit well with the former wrestling champ,' it reported last night.
The site claims sources told it that the pair had a crisis meeting on the Atlanta set on Tuesday, because tensions were running so high it was affecting production.
TMZ also reported that many Fast 8 cast members are angry at The Rock for his comments.
"This is my final week of shooting #FastAndFurious8. There's no other franchise that gets my blood boiling more than this one," Johnson wrote yesterday.
"An incredible hard working crew. UNIVERSAL has been great partners as well. My female co-stars are always amazing and I love 'em.
"My male co-stars however are a different story. Some conduct themselves as stand up men and true professionals, while others don't. The ones that don't are too chicken shit to do anything about it anyway. Candy asses.
"When you watch this movie next April and it seems like I'm not acting in some of these scenes and my blood is legit boiling - you're right."
Register for free to continue reading
Registration is a free and easy way to support our truly independent journalism
By registering, you will also enjoy limited access to Premium articles, exclusive newsletters, commenting, and virtual events with our leading journalists
Already have an account? sign in
Register for free to continue reading
Registration is a free and easy way to support our truly independent journalism
By registering, you will also enjoy limited access to Premium articles, exclusive newsletters, commenting, and virtual events with our leading journalists
Already have an account? sign in
Join our new commenting forum
Join thought-provoking conversations, follow other Independent readers and see their replies