Fast and Furious 8 star Dwayne 'The Rock' Johnson has final word on Vin Diesel feud
The two reportedly fell out on set during the film's production last summer
Jacob Stolworthy
Tuesday 11 April 2017 10:06 Comments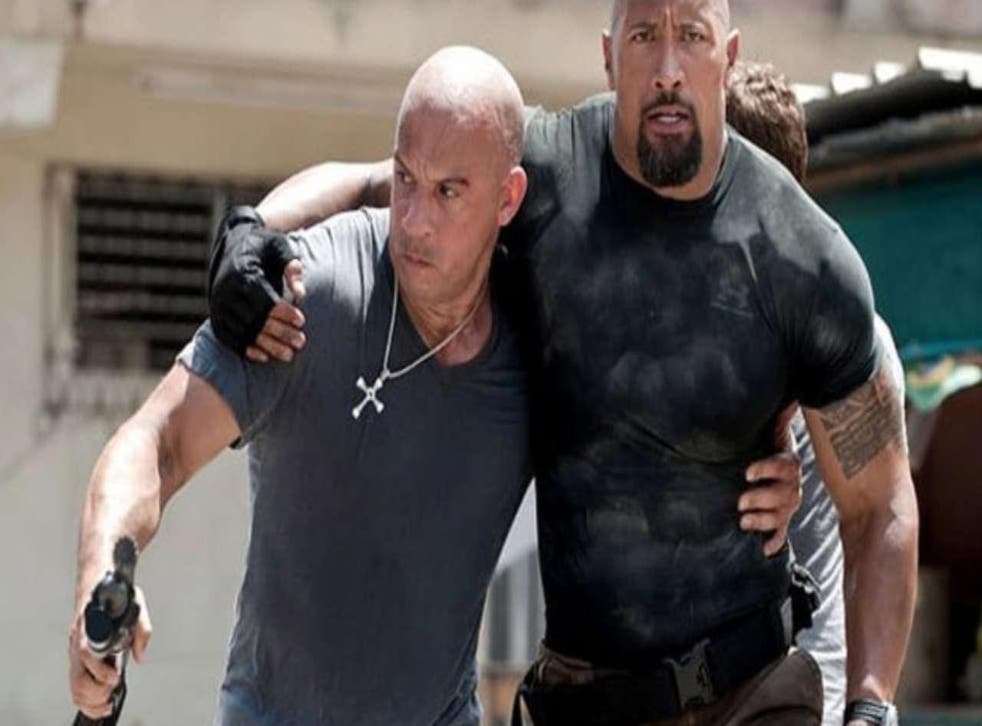 It seems like the reported feud between Vin Diesel and Dwayne 'The Rock' Johnson has finally been put to bed as new film Fast & Furious 8 edges closer to its release.
The rumours began last summer during the high-octane sequel's production when Johnson lashed out at unnamed male co-stars branding some of them "candy asses," with TMZ later reporting that franchise stalwart Diesel was the target of his words.
Universal later insisted the two had buried the hatchet, however, it was claimed that the feud was re-ignited during the film's press tour - so much so that they were being kept apart.
Diesel recently poured water on the feud suggesting he and Johnson remain good friends ("In my house," Diesel stated, "he's uncle Dwayne").
Now, Johnson has provided an update on the feud and - while he didn't quash the initial rumours - he was keen to make it clear it's all water under the bridge.
Films to get excited about in 2017

Show all 13
Walking the New York red carpet, he told Entertainment Tonight that focusing on making a great film for the franchise's fans helped him keep perspective, following which "...all of the other stuff kind of just has a way of working itself out."
Just like, in life, you have different philosophies and people have different fundamental philosophies on how you do things," he elaborated. "And again, the most important thing is just the movie. So I'm happy that we're here in New York City, I'm happy the fans love it."
New Fast and Furious 8 trailer shown during Super Bowl
You can read our review of Fast & Furious 8 - known in the US as The Fate of the Furious - here as well as our interview with actor Scott Eastwood who told us what it was like to continue the franchise without Paul Walker.
Register for free to continue reading
Registration is a free and easy way to support our truly independent journalism
By registering, you will also enjoy limited access to Premium articles, exclusive newsletters, commenting, and virtual events with our leading journalists
Already have an account? sign in
Join our new commenting forum
Join thought-provoking conversations, follow other Independent readers and see their replies