Vin Diesel confirms what we already knew: Fast and Furious 8 getting the go-ahead
'We're going to make the best movie you've ever seen' -  says the creator of one of the biggest Hollywood franchises
Jack Shepherd
Friday 24 April 2015 09:57 Comments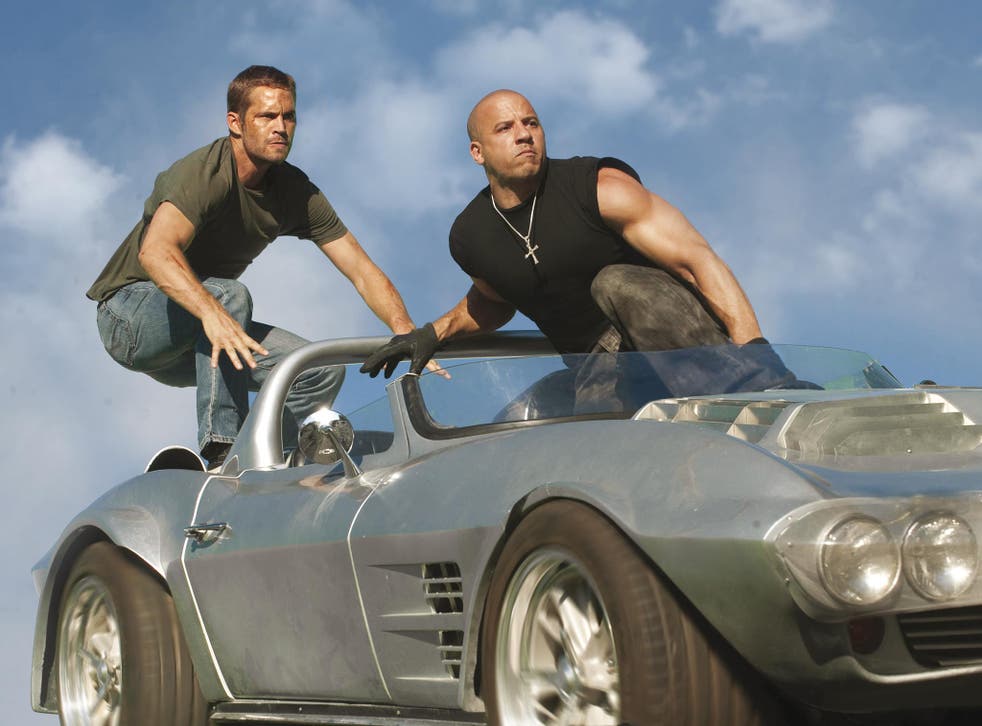 It's happening: a sequel to the mega-successful Furious 7 has finally been confirmed by non-other than Vin Diesel.
The currently unnamed sequel was revealed during Universal's CinemaCon panel, with the release date set for the 14th of April, 2017.
Both Vin Diesel and Ludacris have previously hinted that an eighth Fast & Furious movie was in the works, but until today it was not official.
"We're going to make the best movie you've ever seen," Diesel said when announcing the release date as reported by The Hollywood Reporter.
The star gave an emotional speech, touching upon his time with friend and co-star Paul Walker who died in a car accident in 2013.
"The last time I was on this stage I was with my brother Pablo," he said. "It's hard for me to even watch that clip and then come out here without being emotional."
Furious 7 was a staggering success, taking a record-breaking $143 million at the box office in its opening weekend in the US, making it the ninth biggest domestic opening weekend of all time, behind Spider-Man 3 and The Hunger Games.
Not only this, but the car-porn action flick raked in $1 billion in just 17 days. To put things in perspective, that's faster than Avatar, The Avengers and Harry Potter and the Deathly Hallows, Part 2, which all took 19 to reach that mark.
During the same presentation, Universal also revealed that the Fifty Shades of Grey sequels will be released on in February 2017 and February 2018.
Register for free to continue reading
Registration is a free and easy way to support our truly independent journalism
By registering, you will also enjoy limited access to Premium articles, exclusive newsletters, commenting, and virtual events with our leading journalists
Already have an account? sign in
Join our new commenting forum
Join thought-provoking conversations, follow other Independent readers and see their replies