Fifty Shades Darker: Jamie Dornan responds to 'disgusting' rumours about him and co-star Dakota Johnson
Dornan criticised rumours that his marriage had suffered from his role in the film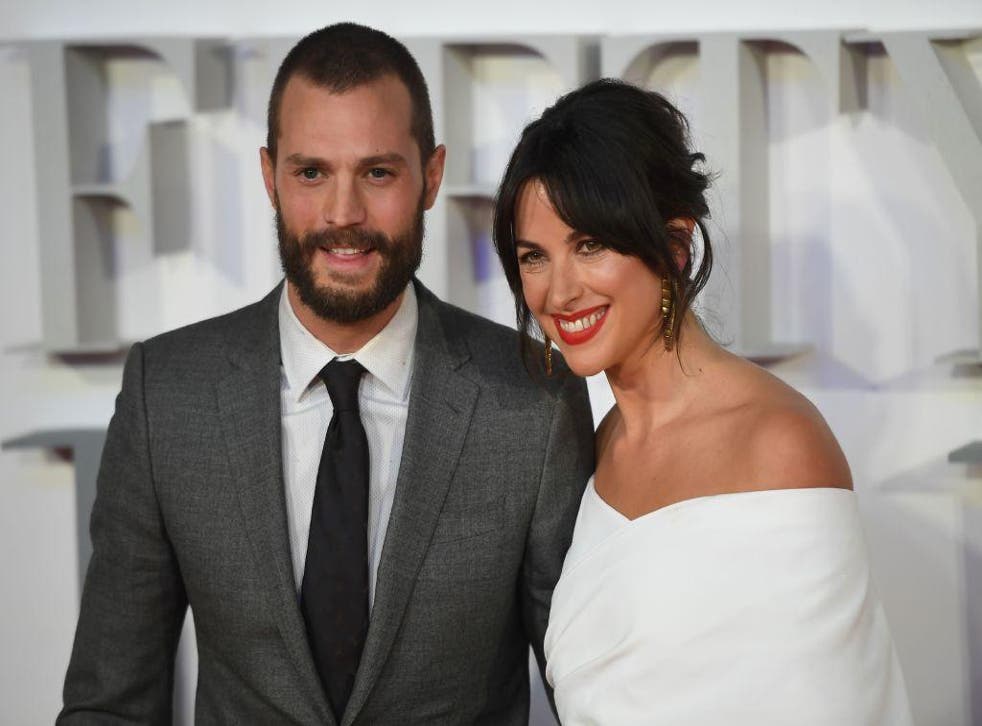 Jamie Dornan has responded to "disgusting" rumours that circulated around him, his wife and his Fifty Shades Darker co-star Dakota Johnson during filming.
Speaking in an interview with The Telegraph, Dornan criticised the pointed tabloid comments and cruel online rumours that claimed his marriage to actress Amelia Warner had suffered due to some of the steamier scenes in the film.
Dornan confirmed that he has always had the full support of Warner, although she has chosen not to watch the Fifty Shades films.
Fifty Shades Darker UK Premiere Report
"The more public interest there is in you, the more horrible people become," Dornan said. "People start to say disgusting things about your family, about your children."
It was recently revealed that Dornan and Johnson have been given some "strict rules" about the Fifty Shades Darker press tour.
The actors have reportedly been "forbidden from any kinky talk" and are instead being asked to push the romantic side of the story.
Our critic wasn't a huge fan of the film, released in UK cinemas on 10 February (today) - read his review here.
Join our new commenting forum
Join thought-provoking conversations, follow other Independent readers and see their replies