Fifty Shades of Grey movie must watch: Extended trailer released during Golden Globes
Anastasia Steele gets brought round to mum and dad's house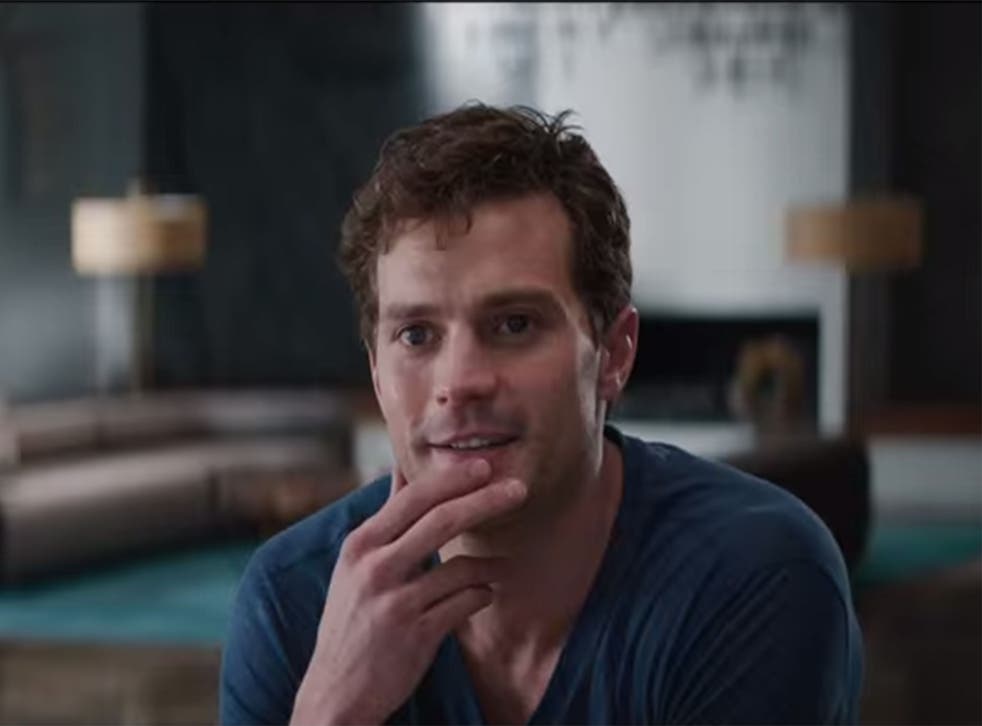 An extended version of the Fifty Shades of Grey trailer has been released.
Anastasia Steele gets brought round to mum and dad's house, and that's pretty much it for new content.
There's a bit more of her looking awkward and endearing, and him looking at her like a hungry wolf, starving lion, etc.
"Some people who say that I don't have a heart," he mutters to her in an interview, being all dark and misunderstood.
Probably the kinkiest scene shown so far – Christian Grey kissing Anastasia's leg – is featured again along with the famous ice-cube-melting-down-her-stomach bit.
She twirls around in a kitchen to find that *gasp* he's there watching her.
"What are you doing to me?" he mutters.
The trailer ends with the couple face-to-face at an airport.
Fifty Shades of Grey film stills

Show all 24
"Where have you been?" Christian asks Anastasia.
"Waiting," she says huskily.
In other 50 Shades news, the official rating for the film has been released: it's been rated R for "graphic nudity" and "unusual behaviour" - so any teenagers in America wanting to see it will have to be accompanied by an adult.
Fifty Shades of Grey is out on 13 February 2015.
Register for free to continue reading
Registration is a free and easy way to support our truly independent journalism
By registering, you will also enjoy limited access to Premium articles, exclusive newsletters, commenting, and virtual events with our leading journalists
Already have an account? sign in
Register for free to continue reading
Registration is a free and easy way to support our truly independent journalism
By registering, you will also enjoy limited access to Premium articles, exclusive newsletters, commenting, and virtual events with our leading journalists
Already have an account? sign in
Join our new commenting forum
Join thought-provoking conversations, follow other Independent readers and see their replies