Fifty Shades of Grey film gets the Lego treatment complete with whips and blindfolds
Jamie Dornan and Dakota Johnson made of bricks is something to see
Jess Denham
Thursday 05 February 2015 14:02 Comments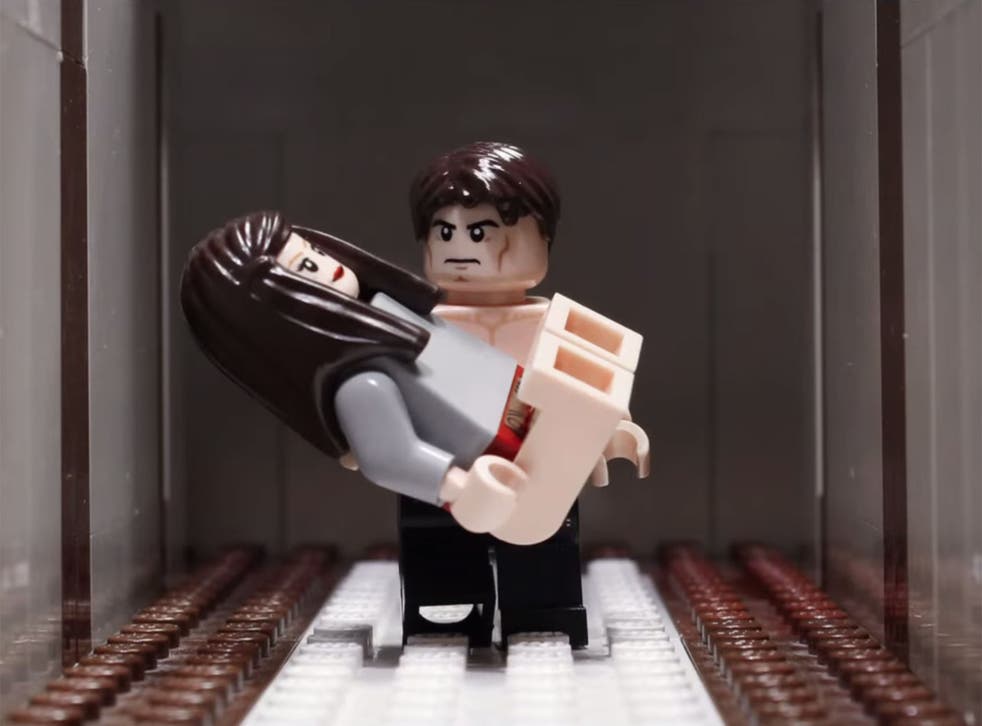 Fifty Shades of Grey fever has well and truly gripped the nation and now, the racy Valentine's movie has been given the Lego treatment in easily the best of its trailers.
Clips of Jamie Dornan and Dakota Johnson engaging in a spot of BDSM action continue to flood the internet but why watch those when you can see hilarious plastic versions of Christian Grey and Anastasia Steele entering the Red Room instead?
YouTube users Antonio and Andrea Toscano have made 'Fifty Shades of Bricks' especially for all you EL James fans out there and we bet you won't be disappointed by his staggering attention to detail.
From the interview scene and passionate lift kiss to helicopter rides and Lego torsos - the Lego trailer really does have it all. Our favourite moment has to be Grey's sexy face (which we are gifted with at least twice)...
...but the blindfolded Anastasia is pretty special too - we can hear the sexual tension crackling from here.
The real Fifty Shades of Grey (with humans not Lego people sadly) has already been banned in Malaysia for being "more like pornography than a movie".
Fifty Shades of Grey film stills

Show all 24
It has been given an 18-rating in the UK for "strong sex and sado-masochistic" practices but Dornan has defended the adaptation against critics accusing it of glamourising violence against women.
"It's all consensual," he told GQ. "I think plane spotting is far weirder than S&M. That I really don't get. I can understand why people are into S&M but standing outside Heathrow Terminal 5 waiting for Ryanair to come in?"
Fifty Shades of Grey arrives in cinemas on 13 February after its premiere at the Berlin Film Festival next week.
Register for free to continue reading
Registration is a free and easy way to support our truly independent journalism
By registering, you will also enjoy limited access to Premium articles, exclusive newsletters, commenting, and virtual events with our leading journalists
Already have an account? sign in
Join our new commenting forum
Join thought-provoking conversations, follow other Independent readers and see their replies