Finding Dory: First trailer for Pixar's Finding Nemo sequel is here
'An unforgettable adventure...she probably won't remember'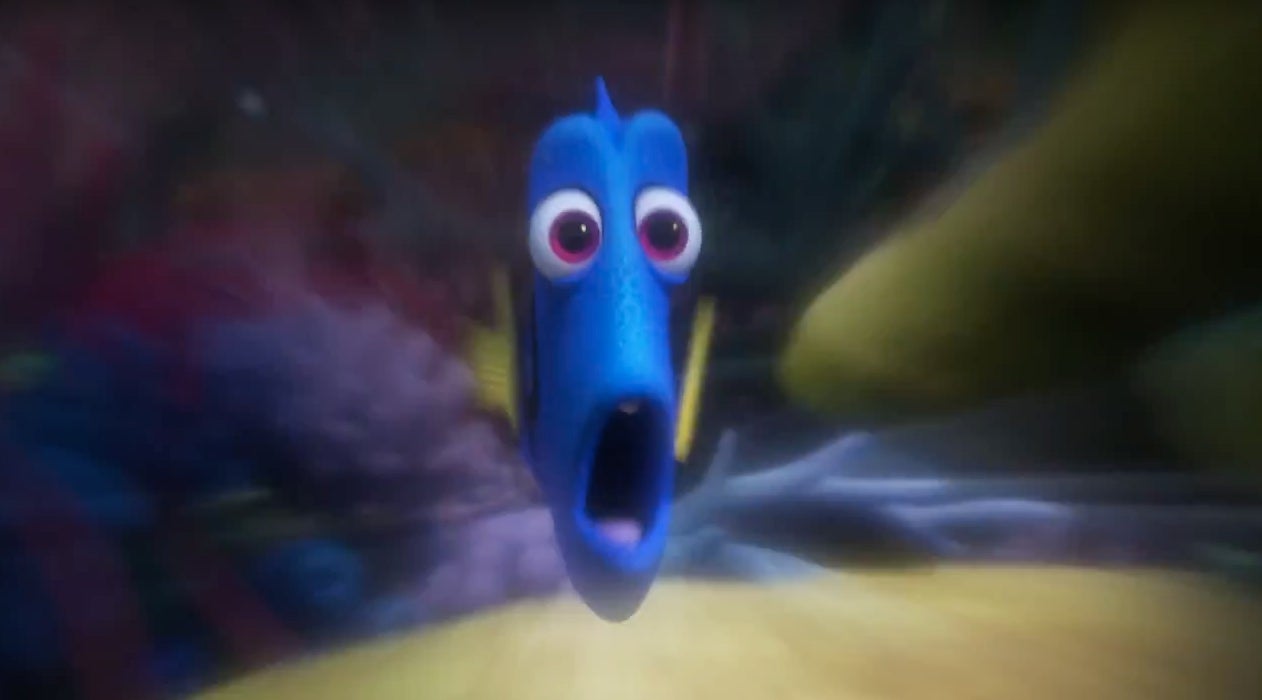 After a teaser poster dropped earlier this week, the very first trailer for the Finding Nemo sequel, Finding Dory, has found its way online thanks to Ellen DeGeneres' YouTube channel.
The one and a half minute clip starts with a peaceful shot of Nemo and Dory's home at night time, with the three fish - including Nemo's father Marlin - all sleeping.
"Don't cry mummy, don't cry," says DeGeneres' blue fish before sleep-swimming away. Luckily, the young clown fish sees her speeding away and brings her back home, only for her to take off again.
The clip then cuts to daytime where Dory has suddenly "remembered something" for the first time: her childhood memories. Watch the teaser below.
The film takes place six months after the original and sees the trio travel to California in search of her long-forgotten family.
Both Albert Brookes and Hayden Rolence will reprise their roles as Marlin and Nemo respectively, while Williem Defo, Idris Elba and Diane Keaton joining the cast.
According to the talk-show host, the film will have an anti-SeaWorld message.
Finding Dory is scheduled for release 17 June 2016.
Join our commenting forum
Join thought-provoking conversations, follow other Independent readers and see their replies