First Lady scores a first at the Oscars: Michelle Obama presents Best Picture award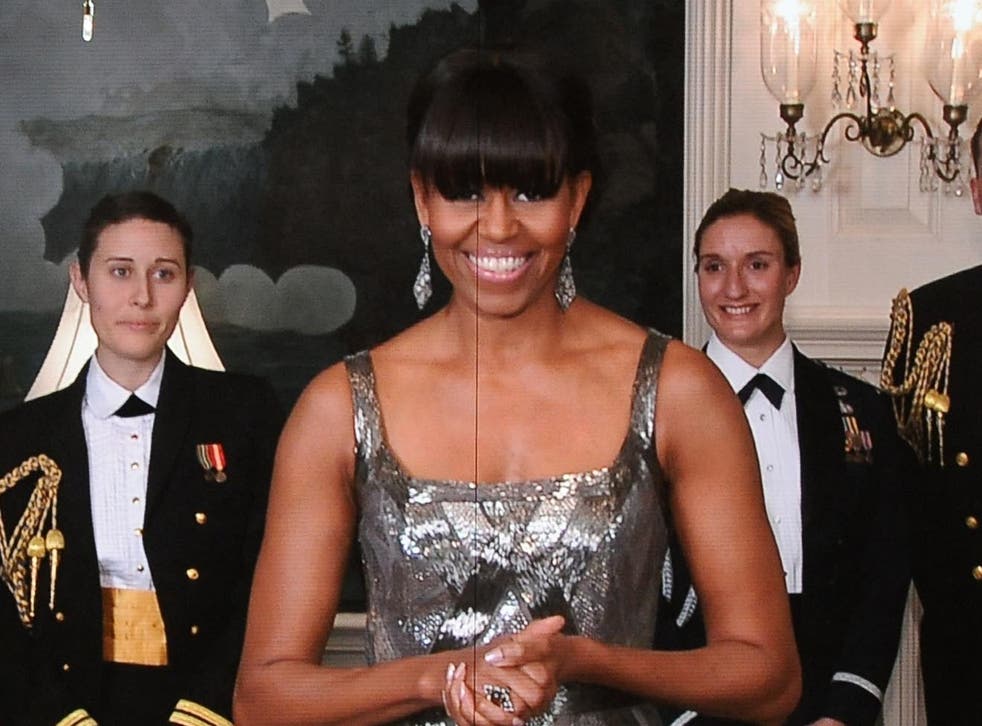 There's a first time for everything at the Oscars, including the First Lady. Last night Michelle Obama made a surprise appearance at the Academy Awards, presenting a gong via a live satellite link-up from the White House in Washington DC.
Mrs Obama paid tribute to the movie industry, before opening the crucial gold envelope and naming Ben Affleck's Argo Best Picture. Bill Clinton recently appeared at the Golden Globes to introduce Steve Spielberg's presidential biopic Lincoln, but this is the first time any president or first lady has presented an Academy Award.
After the ceremony, the White House and the Academy explained how Mrs Obama's appearance had been organised. The idea was reportedly first mooted by Lily Weinstein, daughter of Harvey Weinstein, the veteran Oscar campaigner and producer of Best Picture contender Silver Linings Playbook, who also hosted a multimillion-dollar Hollywood fundraiser for the President during his re-election campaign last year. Miss Weinstein suggested the plan to her father, who brought it to the Oscar producers and to Academy president Howard Koch. The group then flew to Washington within the last fortnight to thrash out the logistics.
Mrs Obama was unable to attend the ceremony personally, as she and the President were hosting a dinner for state Governors in Washington. In a statement, the White House said, "The Academy Awards approached the First Lady about being a part of the ceremony. As a movie lover, she was honoured to present the award and celebrate the artists who inspire us all – especially our young people – with their passion, skill and imagination."
Speaking to the press backstage after the ceremony, Argo's director said he was "sort of hallucinating" as Jack Nicholson introduced Mrs Obama to the audience at the Dolby Theatre in Los Angeles. "Over the course of a hallucination, it doesn't seem that odd," said Affleck. "Oh, a purple elephant. Oh, Michelle Obama… In retrospect, anyway, it was very cool."
Join our new commenting forum
Join thought-provoking conversations, follow other Independent readers and see their replies