First Zoolander 2 posters obviously feature selfies
Blue Steel on black mirrors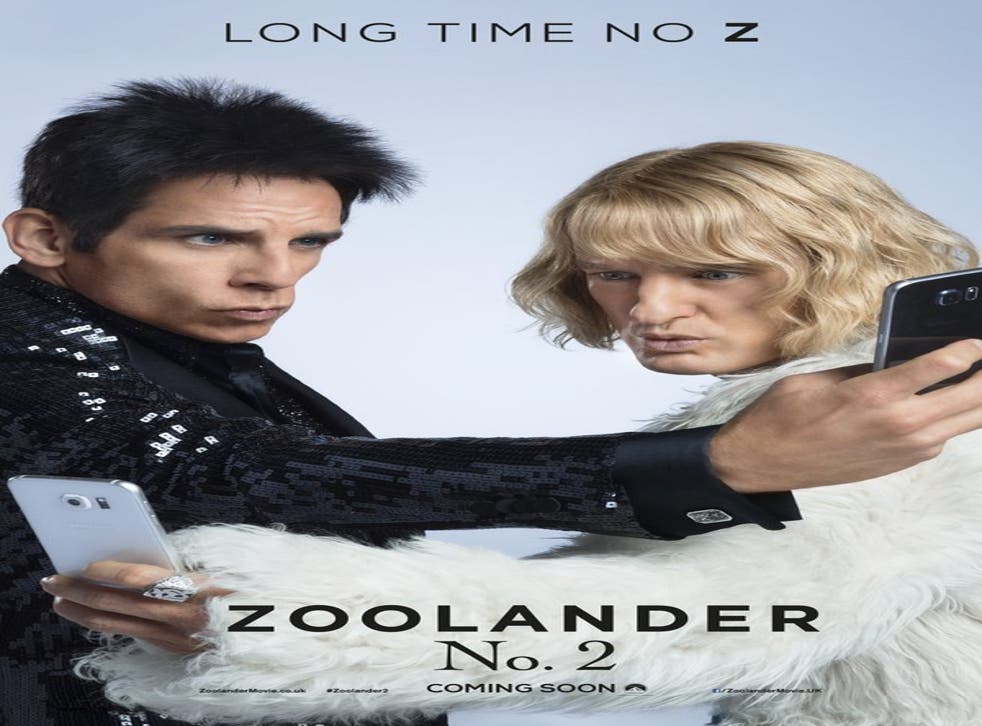 It's been almost 15 years since Ben Stiller's action comedy 'Zoolander' hit the big screen. Having promised us a sequel ever since, Stiller a few months back finally announced that lovably idiotic male model Derek Zoolander will indeed be returning in early 2016.
When the original film was released in 2001 phones still had buttons, and the word 'selfie' was yet to be invented, with Zoolander himself using a laughably minuscule flip phone for his communication needs. Recently released film posters, however, reveal that the sequel will be updated for modern times.
A poster shows Zoolander and his friend Hansel (played by Owen Wilson) without a flip phone in sight, both giving the front camera of an enormous Samsung Galaxy S6 (nice product placement) their best 'Blue Steel'.
The brand new technology shows that the 'Zoolander' sequel, which appears to be called 'Zoolander No.2' (a play on Chanel No.5) will be embracing today's modernised fashion industry, and the narcissism that's abound on Instagram, Facebook etc.
Perhaps to emphasise this, the two stars literally walked right into the heart of the fashion industry when they announced their intention to release a sequel, by strutting down the Valentino catwalk at Paris Fashion Week to the Human League's 'Don't You Want Me', to the delight of fans.
Register for free to continue reading
Registration is a free and easy way to support our truly independent journalism
By registering, you will also enjoy limited access to Premium articles, exclusive newsletters, commenting, and virtual events with our leading journalists
Already have an account? sign in
Register for free to continue reading
Registration is a free and easy way to support our truly independent journalism
By registering, you will also enjoy limited access to Premium articles, exclusive newsletters, commenting, and virtual events with our leading journalists
Already have an account? sign in
Join our new commenting forum
Join thought-provoking conversations, follow other Independent readers and see their replies