Fox apologises for 'insensitive' X-Men: Apocalypse chokehold billboard
The promotional advertisement's been branded 'disturbing' and 'gratuitous'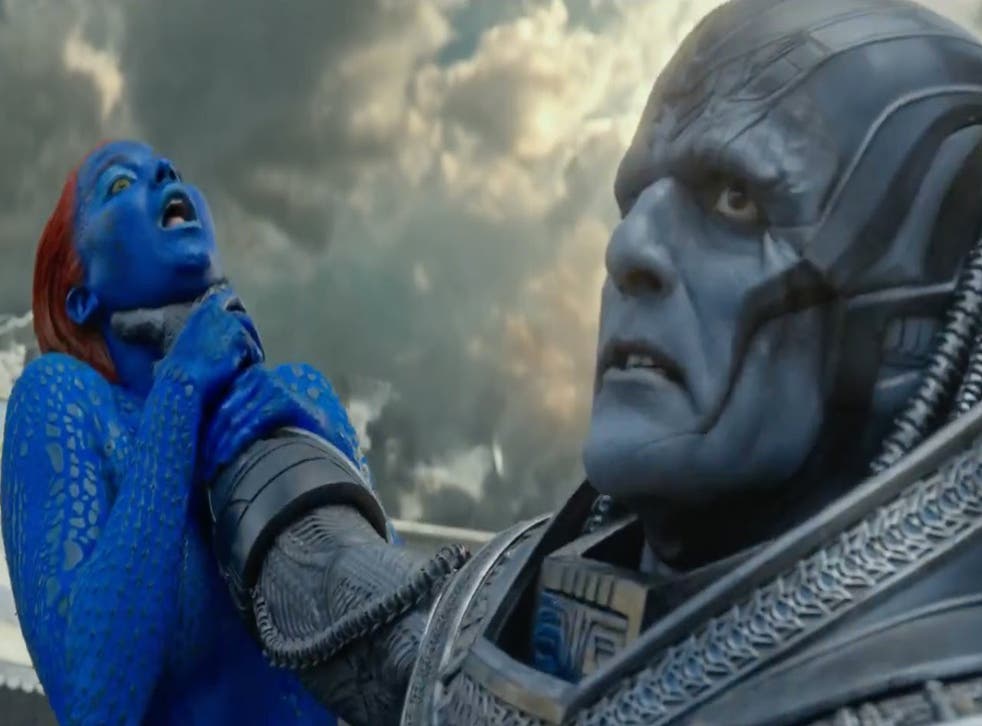 Fox has apologised following an outcry over its promotional poster for recent superhero film X-Men: Apocalypse.
The image emblazoned on billboards across the world shows Oscar Isaac's villain Apocalypse grabbing the character of Mystique (Jennifer Lawrence) by the neck. The tagline reads: 'Only the strong will survive."
Many deemed the poster 'gratuitous' with one billboard in New York being covered with sticky notes reading: "This violence in my kid's face is not OK."
Charmed actor Rose McGowan led the widespread calls for 20th Century Fox to remove the advertisement - and the studio has now responded by removing the poster from promotional materials for the chart-topping film.
33 Superhero films set for release between 2016 and 2020

Show all 34
"In our enthusiasm to show the villainy of the character Apocalypse we didn't immediately recognise the upsetting connotation of this image in print form," it announced in a written statement.
"Once we realised how insensitive it was, we quickly took steps to remove those materials. We apologise for our actions and would never condone violence against women."
X-Men: Apocalypse is the ninth film in the franchise and stars a mass ensemble of actors including Michael Fassbender, James McAvoy and Game of Thrones' Sophie Turner.
In a written statement to The Hollywood Reporter, McGowan said: "There is no context in the ad, just a woman getting strangled. The fact that no one flagged this is offensive and frankly, stupid,"
Register for free to continue reading
Registration is a free and easy way to support our truly independent journalism
By registering, you will also enjoy limited access to Premium articles, exclusive newsletters, commenting, and virtual events with our leading journalists
Already have an account? sign in
Register for free to continue reading
Registration is a free and easy way to support our truly independent journalism
By registering, you will also enjoy limited access to Premium articles, exclusive newsletters, commenting, and virtual events with our leading journalists
Already have an account? sign in
Join our new commenting forum
Join thought-provoking conversations, follow other Independent readers and see their replies