Frozen 2 release date: Disney sets a day for highly-anticipated sequel
Kristen Bell will reprise the role of Princess Anna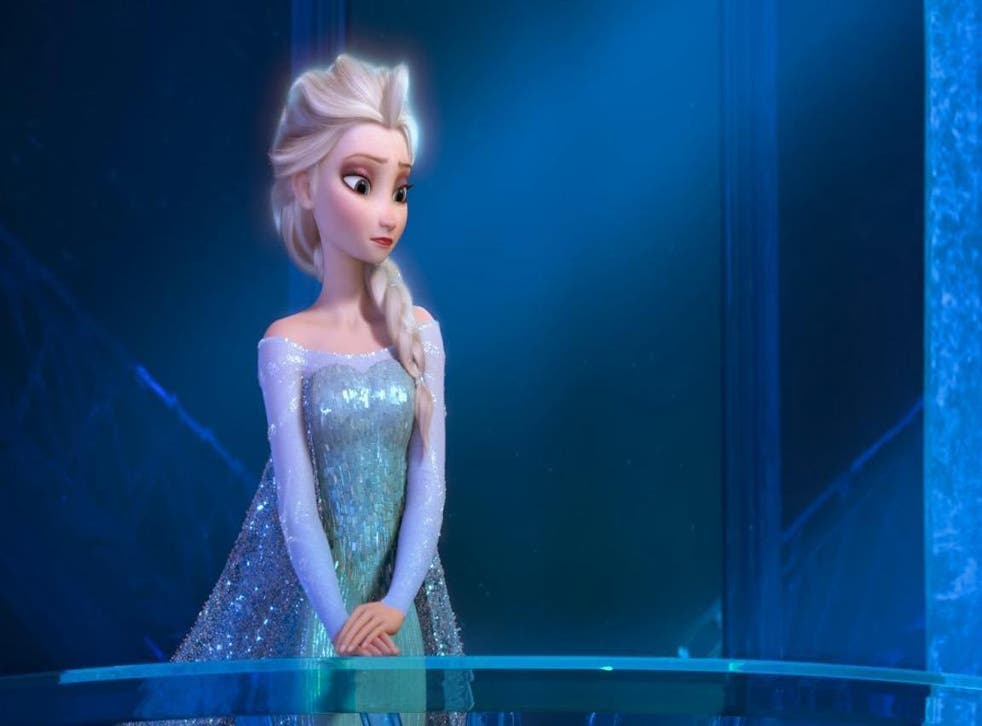 Disney has issued release dates for a slew of major films including Frozen 2, the sequel to the barnstorming first instalment which is the highest-grossing animated movie of all time.
27 November, 2019 is when it is scheduled to open in cinemas, exactly six years after Frozen bowed.
The long wait between films is, in part, down to Disney desperately wanting the sequel to live up to the hype.
"As with Pixar, when we do a sequel, it is because the filmmakers who created the original have created an idea that is so good that it's worthy of these characters," executive producer John Lasseter said in 2015, adding that the directors of Frozen had "come up with a great idea for a sequel and you will be hearing a lot more about it, and we're taking you back to Arendelle."
Co-director Chris Buck acknowledged how much is riding on the sequel, commenting: "How do we live up to the phenomenon of the first one? There's a lot of pressure. And we'll put that on ourselves too; we'll be very demanding about how good this one has to be."
Kristen Bell meanwhile, the voice of Anna, has said that the script for Frozen 2 "exudes quality".
Frozen is currently the ninth highest-grossing film of all time, having peaked at number five.
Disney's full release schedule:
2017 films
5/5/17 GUARDIANS OF THE GALAXY VOL. 2 (3D)
5/26/17 PIRATES OF THE CARIBBEAN: DEAD MEN TELL NO TALES (3D)
6/16/17 CARS 3 (3D)
11/3/17 THOR: RAGNAROK (3D)
Wed 11/22/17 COCO (3D)
12/15/17 STAR WARS: THE LAST JEDI (3D)
2018 films
2/16/18 BLACK PANTHER (3D)
3/9/18 A WRINKLE IN TIME (3D)
4/6/18 MAGIC CAMP
5/4/18 AVENGERS: INFINITY WAR (3D)
5/25/18 UNTITLED HAN SOLO STAR WARS ANTHOLOGY FILM (3D)
6/15/18 THE INCREDIBLES 2 (3D)
7/6/18 ANT-MAN AND THE WASP (3D)
8/3/18 UNTITLED DISNEY FAIRY TALE (Live Action)
11/2/18 MULAN (Live Action) (3D)
Wed 11/21/18 RALPH BREAKS THE INTERNET: WRECK-IT RALPH 2 (3D)
Tues 12/25/18 MARY POPPINS RETURNS
Which recent movies will become classics?

Show all 21
2019 films
3/8/19 CAPTAIN MARVEL (3D)
3/29/19 UNTITLED DISNEY FAIRY TALE (Live Action)
4/12/19 UNTITLED DISNEYTOON STUDIOS
5/3/19 UNTITLED AVENGERS (3D)
5/24/19 STAR WARS: EPISODE IX (3D)
6/21/19 TOY STORY 4 (3D)
7/19/19 THE LION KING (Live Action) (3D)
8/9/19 UNTITLED DISNEY LIVE ACTION
11/8/19 UNTITLED DISNEY FAIRY TALE (Live Action)
Wed 11/27/19 FROZEN 2 (3D)
12/20/19 UNTITLED DISNEY FAIRY TALE (Live Action)
2020 films
3/13/20 UNTITLED PIXAR ANIMATION (3D)
4/3/20 UNTITLED DISNEY LIVE ACTION
5/1/20 UNTITLED MARVEL (3D)
6/19/20 UNTITLED PIXAR ANIMATION (3D)
7/10/20 UNTITLED INDIANA JONES
8/7/20 UNTITLED MARVEL (3D)
11/6/20 UNTITLED MARVEL (3D)
Wed 11/25/20 GIGANTIC (3D)
2021 films
3/12/21 UNTITLED DISNEY LIVE ACTION
6/18/21 UNTITLED PIXAR ANIMATION (3D)
Wed 11/24/21 UNTITLED DISNEY ANIMATION (3D)
Join our new commenting forum
Join thought-provoking conversations, follow other Independent readers and see their replies