Gareth Edwards reveals Rogue One planet Scarif was named after coffee barista got his name wrong
The anonymous coffee shop employee is to thank for naming the location of the Star Wars prequel's final act
Jacob Stolworthy
Thursday 16 March 2017 14:06 Comments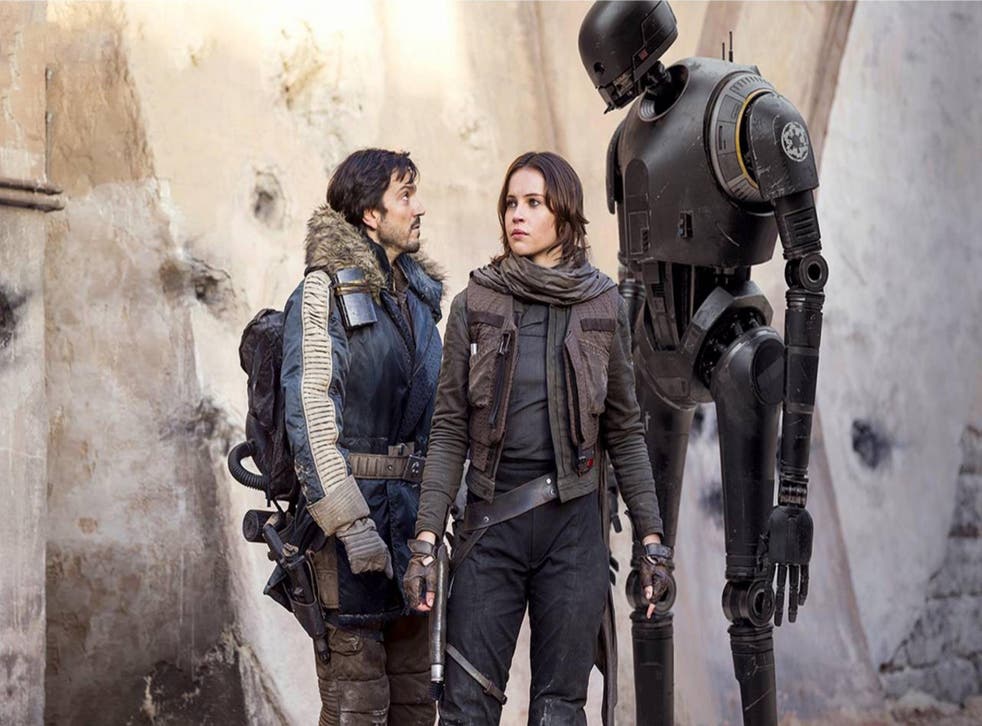 Rogue One director Gareth Edwards has revealed the slightly underwhelming way Scarif, the planet at the centre of the film's standout third act, got its name.
The British filmmaker was speaking at SXSW earlier this week when he reeled off an anecdote which saw his name spelled incorrectly on a cup in "a very well-known coffee shop" (while he fails to cite it, it's commonly known that this is a staple of any visit to Starbucks).
He explained how the name arose when he went for a coffee break intimidated by the pressure of naming the planet.
"Gary Whitta - a writer on the film - was naming things in the story, but eventually he was sick of doing it," he said. "And I was waiting for him to say this. So he told me to name the planet at the end of the movie, the whole third act. I was like 'Right, this is a big deal. I'm going to get a coffee and I'll come back with a name.' So I went to a very well-known coffee shop and was thinking and thinking what should it be."
Rogue One: A Star Wars Story IMAX Featurette
He continued: "When the barista asked my name, I must've said 'It's Gareth' and they heard 'Scareth,' because it was written on my coffee cup. So I went back and slid the coffee cup over and said, 'It's Scareth.'
Rogue One final trailer: A shot-by-shot breakdown

Show all 7
"It's been so weird to see it on t-shirts and everything, but I couldn't tell anyone that it was just a misspelling of my name of a coffee cup."
So if you're reading this and you work in a Starbucks, you could well be the inspiration of a planet from a Star Wars film.
Edwards also reflected upon why the ending of his Star Wars prequel, starring Felicity Jones, Diego Luna and Ben Mendelsohn, changed during reshoots.
Rogue One: A Star Wars Story will be released on DVD and Blu-ray on 10 April.
Register for free to continue reading
Registration is a free and easy way to support our truly independent journalism
By registering, you will also enjoy limited access to Premium articles, exclusive newsletters, commenting, and virtual events with our leading journalists
Already have an account? sign in
Join our new commenting forum
Join thought-provoking conversations, follow other Independent readers and see their replies