Suffragette trailer released to support #VotingMatters and encourage women to vote
Carey Mulligan and Meryl Streep star in the upcoming historical drama
Jess Denham
Wednesday 15 April 2015 13:57 Comments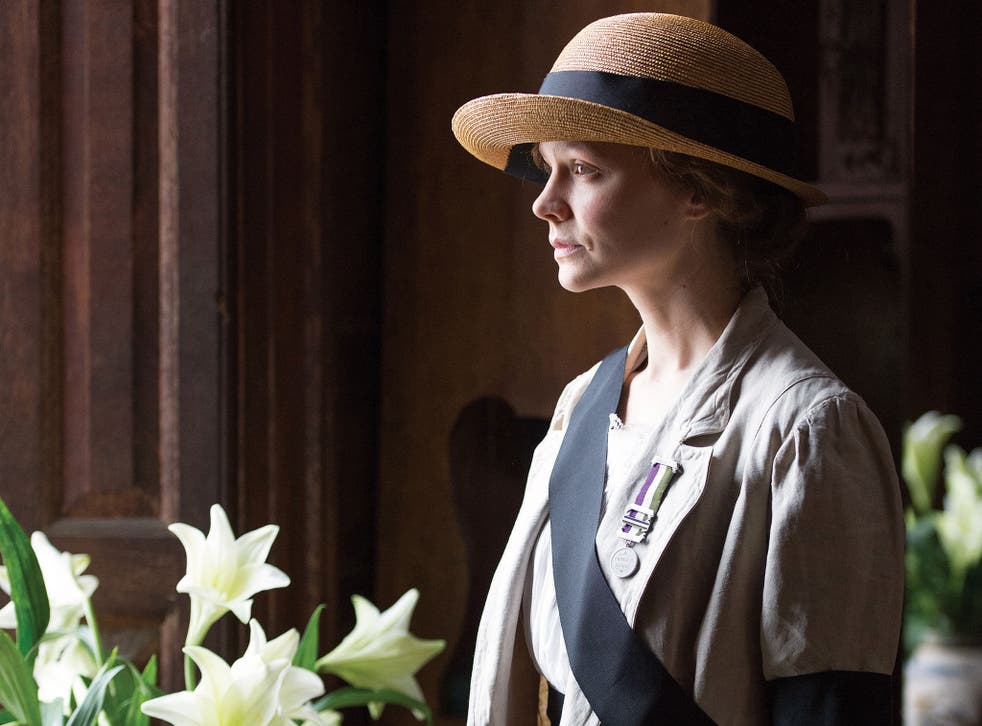 The first teaser trailer for Suffragette has been released to coincide with the upcoming general election and encourage British women to vote.
More than 9 million women failed to vote in the 2010 election. As such, major campaign #VotingMatters has been set up to get women to register before the deadline on 20 April.
Film company Pathe are supporting this drive with this clip from the hotly-awaited historical drama from Sarah Gavron, starring Carey Mulligan as suffragette Maud and Meryl Streep in a smaller role as iconic activist Emmeline Pankhurst.
Suffragette will be the first ever full-length film to tell the inspirational and heart-breaking story of the early feminist movement's foot soldiers, who risked their jobs, homes, children and lives in the fight for equality.
"Never surrender, never give up the fight," Pankhurst is heard telling Maud in the clip as tensions rise and windows are smashed.
Pankhurst became a political icon after forming the Women's Social and Political Union to fight for female liberation in Britain. She led the suffragette movement, vandalising 10 Downing Street and employing militant tactics to encourage change after peaceful protesting proved futile.
Best films to watch in 2015

Show all 10
Pankhurst, who died in 1928 aged 69, was named one of the 100 Most Important People of the 20th century by Time in 1999. She was described by the magazine as a woman who "shocked society into a new pattern from which there could be no going back".
The vote was extended to all women aged 21 years and over just weeks after she died.
Gavron has directed Suffragette from Abi Morgan's script. Both women worked with Streep on The Iron Lady in 2011, in which she played another important female – former Conservative Prime Minister Margaret Thatcher.
Suffragette opens in cinemas nationwide on 30 October this year.
Register for free to continue reading
Registration is a free and easy way to support our truly independent journalism
By registering, you will also enjoy limited access to Premium articles, exclusive newsletters, commenting, and virtual events with our leading journalists
Already have an account? sign in
Join our new commenting forum
Join thought-provoking conversations, follow other Independent readers and see their replies