Actor stabbed to death in Brooklyn in front of wife
The couple were attacked while walking back to their Greenpoint home from a local bar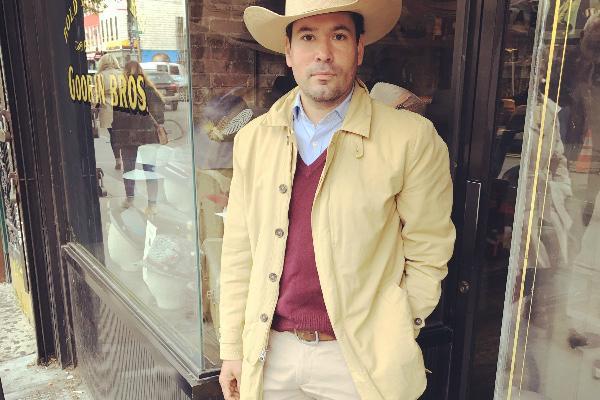 A man was fatally stabbed in front of his wife while walking down the street where they lived in Brooklyn, police have stated.
Actor and playwright, George B. Caroll, 42, and his wife Christina Romero Caroll, who is also an actor, were walking back to their Greenpoint home at around 9.30pm after visiting a local bar, investigators said.
They exchanged words with a group of people sitting on a stoop, with Cristina telling CBS New York that they taunted her husband with the question, "What are you looking at?"
"My husband, he's a Texan, he's like, 'I'm looking'," she said; she then described that this was all that prompted an attack by two men, before one stabbed George in the chest.
He was rushed to hospital where he was pronounced dead. Christina was not hurt. "I can't believe we are talking about him in the past," Christina said. "It's still not registering."
The pair had met not long after George moved to the city from Texas; they married in 2012 and moved to Greenpoint six months ago from Cypress Hills, which they had considered too dangerous.
Christina has set up a GoFundMe page to help funeral costs.
Join our commenting forum
Join thought-provoking conversations, follow other Independent readers and see their replies