George Clooney apologises for 'destroying' Batman & Robin 18 years later
'I thought at the time that this was going to be a good career move - it wasn't'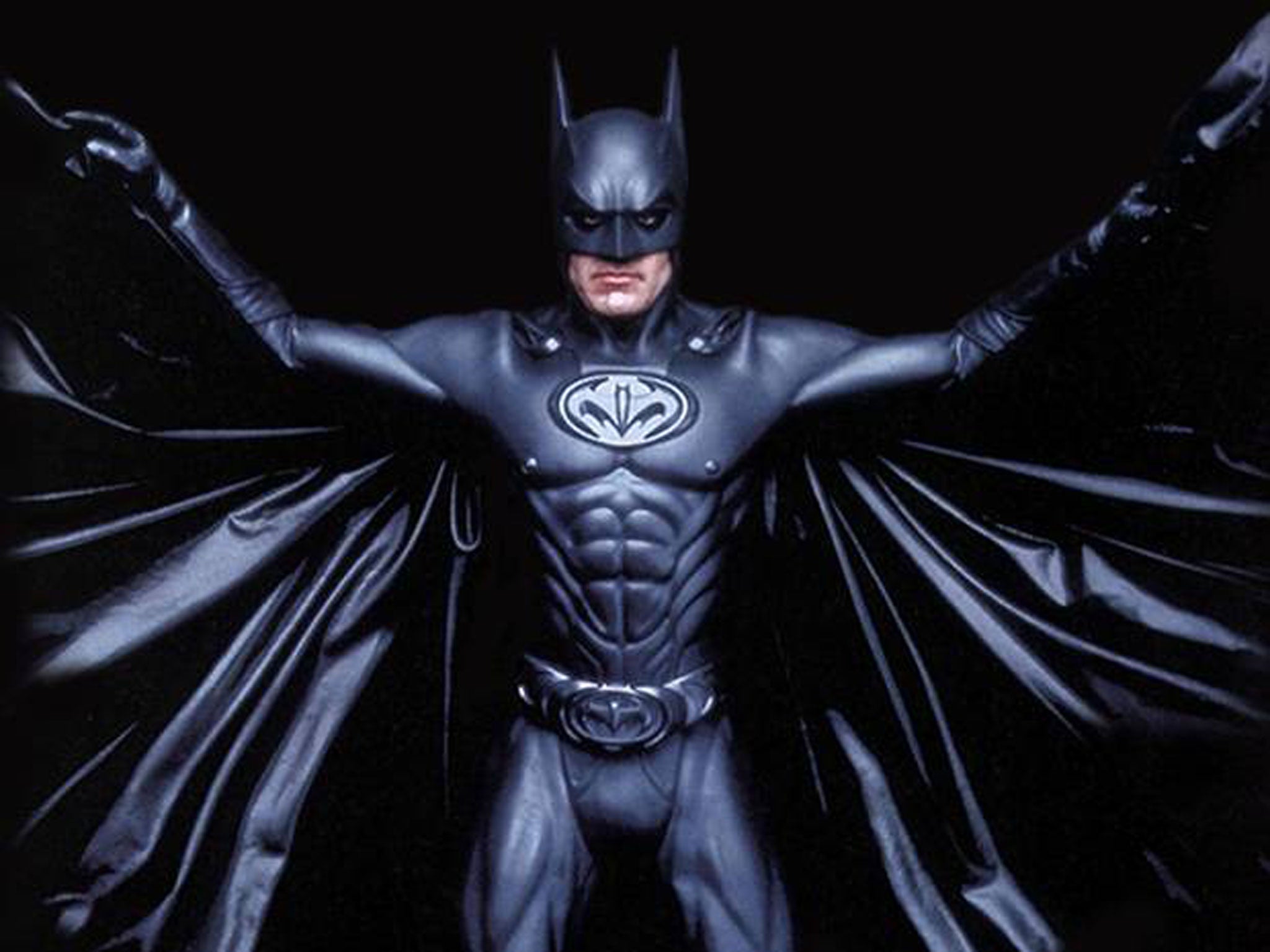 After the success of Christopher Nolan's incredible Dark Knight Trilogy, it's hard to process that there were actually other Batmen before Chrisian Bale donned the spandex suit.
In case you've forgotten, there was Adam West in the campy 60's Batman, Michael Keeton in the twisted Tim burton films, Val Kimer in that one with Jim Carrey in it and, of course, George Clooney, who starred in the highly forgettable and widely panned Batman & Robin.
Remember that one? Arnold Schwarzenegger and Uma Thurman were in it? No? Well, if you were unfortunate enough to sit through it then George Clooney is very sorry.
"I always apologize for Batman & Robin," the actor said after being asked on The Graham Norton Show if he had apologised to the crowd at ComiCon for the movie.
"Let me just say that I'd actually thought I'd destroyed the franchise until somebody else brought it back years later and changed it. I thought at the time that this was going to be a very good career move. Ummmmm, it wasn't."
Actors who have played Batman
Show all 14
Luckily for fans of the orphaned hero, the franchise was not destroyed. In fact, the Nolan Trilogy went on to do far better than any of the previous Batman incarnations, so well that DC are now rebooting the character again with Ben Affleck in Batman vs Superman: Dawn of Justice.
Unfortunately for Clooney though, it looks like he's back to making mediocre films – not as bad as Batman & Robin but still not great. His recent effort, Tommorrowland, has not been the multi-million dollar success Disney had hoped, only making $40.7m in its opening weekend in the US.
I say only, of course that's a lot of money, but in comparison to Disney's other recent release, Avenger: Age of Ultron, which made $187.7m in its opening weekend, then it's not a whole lot, and considering that reviews have so far been mixed, things aren't looking great.
For Disney this will only be a minor set-back though as later this year Star Wars: The Force Unleashed, Inside Out and Ant-Man are all hitting cinemas and expected to make a killing.
Join our commenting forum
Join thought-provoking conversations, follow other Independent readers and see their replies