George Clooney criticises 'failed f**king screenwriter' Steve Bannon
'I'd be ashamed if those weaselly little putzes weren't still [after me]'
Jack Shepherd
Sunday 10 September 2017 10:42 Comments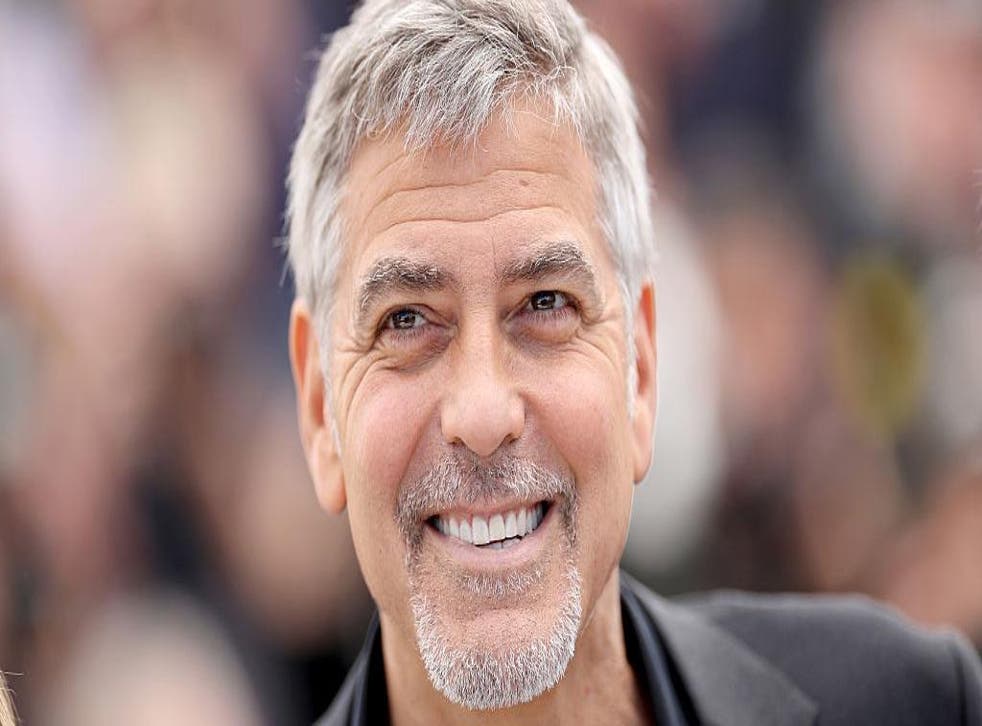 How times have changed. Steve Bannon was once one of Donald Trump's most trusted advisors. After being fired earlier this year, the editor's far-right publication Breitbart declared war against the President's administration.
Before Breitbart — and way before entering the White House — Bannon was just another Hollywood producer, occasionally dabbling into screenwriting.
One of Bannon's most infamous works was a hip-hop musical based on Shakespeare's Coriolanus, set during the 1992 LA riots.
During a press conference, fellow filmmaker (albeit a slightly more successful one) George Clooney took aim at Bannon, calling him "a failed f**king screenwriter" who would still be in Hollywood if he "somehow managed miraculously to get that thing produced".
"I like picking fights," the actor told journalists at the Toronto International Film Festival, according to Entertainment Weekly.
"I like that Breitbart News wants to have my head. I'd be ashamed 10 years from now if those weaselly little putzes, whose voices are getting a lot higher every week as this presidency starts to look worse and worse weren't still [after me].
Donald Trump's first 100 days: in cartoons

Show all 33
"Steve Bannon is a failed f**king screenwriter, and if you've ever read [his] screenplay, it's unbelievable. Now, if he'd somehow managed miraculously to get that thing produced, he'd still be in Hollywood, still making movies and licking my ass to get me to do one of his stupid-ass screenplays."
Clooney — who was promoting his new film, Suburbicon, which he directed — also pointed out the irony of how Hollywood is now being well represented in the White House.
Trump, of course, was once the host of TV show The Apprentice and pays annually to the Screen Actors Guild while Treasury Secretary Steve Mnuchin's has produced films.
Access unlimited streaming of movies and TV shows with Amazon Prime Video Sign up now for a 30-day free trial
Sign up
"You know, they say I'm out of touch," Clooney said. "You want to call me a Hollywood liberal? Come at me. I sold ladies shoes, I sold insurance door to door, I worked at an all-night liquor store, I cut tobacco for a living. I can change the fan belt on my car. I grew up in that world in Kentucky.
"I know every bit of that world, and I know my friends and what they believe. And I know this is not a moment in our history that we'll look back and be proud of. So if I'm not standing on the side I believe to be right, I'd be ashamed."
Although there may be close connections between the White House and Hollywood, the actor has no political ambitions, calling himself under-qualified. Meanwhile, Bannon will appear on 60 Minutes later today, his first interview since being fired.
Register for free to continue reading
Registration is a free and easy way to support our truly independent journalism
By registering, you will also enjoy limited access to Premium articles, exclusive newsletters, commenting, and virtual events with our leading journalists
Already have an account? sign in
Join our new commenting forum
Join thought-provoking conversations, follow other Independent readers and see their replies