George Lucas hasn't been on the internet in 15 years: 'No email even'
The creator of an entire sci-fi universe has managed to actively avoid the internet as we know it
Christopher Hooton
Tuesday 01 December 2015 11:12 Comments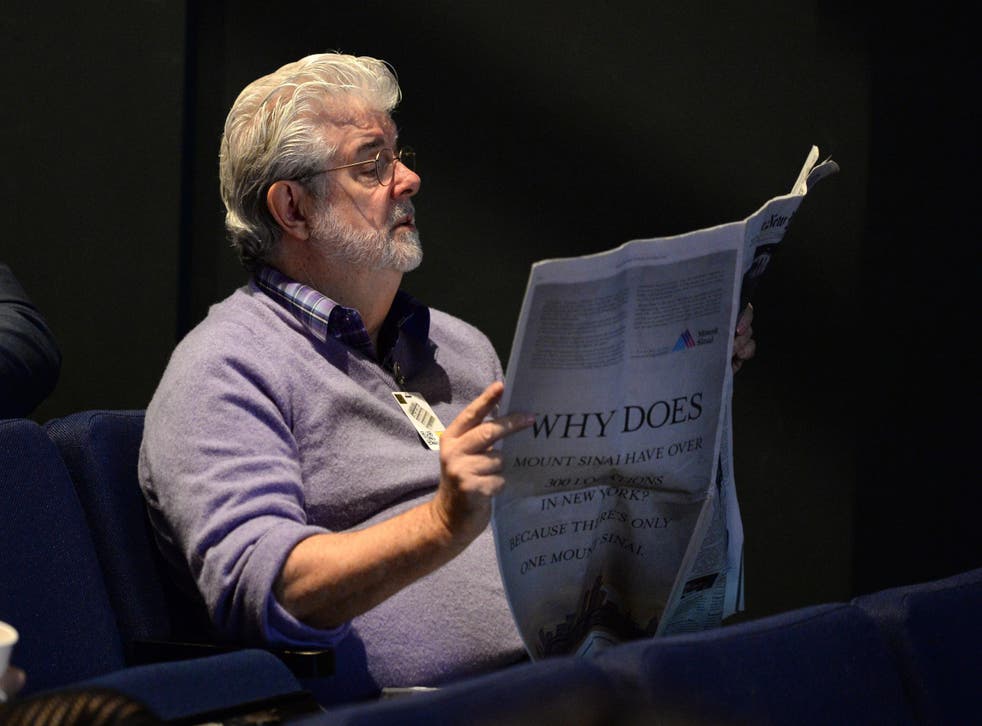 George Lucas, Star Wars creator and apparent Luddite, has revealed that he has never been on the internet as we know it.
In a very interesting interview with the Washington Post, Lucas admitted to having "assiduously avoided the Internet since 2000 — no Facebook, no Twitter, no e-mail even."
His last visit was long before the days of social media, online journalism and viral videos (hell, YouTube was only founded in 2005), so essentially Lucas hasn't really been on the internet at all, except to access very basic information (Wikipedia wasn't set up until 2001).
It's unsurprising then, that he doesn't place much credence on the words of online critics.
Discussing his decision to exit the Star Wars franchise, he said recently: "You go to make a movie and all you do is get criticised, and people try to make decisions about what you're going to do before you do it.
"And it's not much fun. You can't experiment. You have to do it a certain way. I don't like that, I never did. I started out in experimental films and I want to go back to experimental films."
Register for free to continue reading
Registration is a free and easy way to support our truly independent journalism
By registering, you will also enjoy limited access to Premium articles, exclusive newsletters, commenting, and virtual events with our leading journalists
Already have an account? sign in
Join our new commenting forum
Join thought-provoking conversations, follow other Independent readers and see their replies