George Romero: 'Night of the Living Dead' director dies at 77
Legendary movie director's film became Halloween staple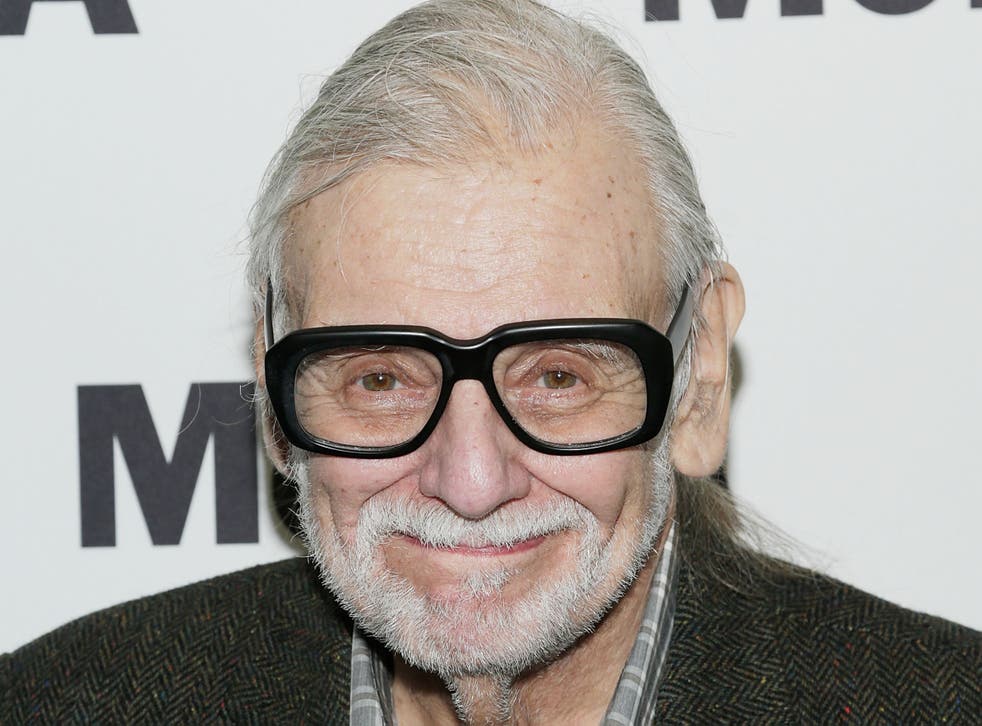 George A Romero, the legendary film director and creator of the modern movie zombie empire, has died at 77, according to his family.
The Bronx-born, Night of the Living Dead director died in his sleep after a "brief but aggressive battle with lung cancer", said his manager Chris Roe in a statement.
"[Romero] leaves behind a loving family, many friends, and a filmmaking legacy that has endured, and will continue to endure, the test of time."
He founded the zombie genre, co-writing and directing the 1968 film Night of the Living Dead, which was made in Pittsburgh on a budget of less than $150,000.
It made $30 million and became a cult, Halloween staple, telling the story of a group of people trapped in a farmhouse and become victims to a crowd of zombies, and was said to be a warning against capitalism.
The film spawned a franchise of zombie films, including Dawn of the Dead in 1978, Day of the Dead in 1985, Land of the Dead in 1990, Diary of the Dead in 2007 and George A Romero's Survival of the Dead in 2009.
World news in pictures

Show all 50
The original film was also praised for casting a black actor in the lead role.
Besides the zombie franchise, he wrote and directed other projects, including The Crazies and Knightriders, alongside episodes of the 1970s television documentary The Winners. He also made an arthouse feature about vampires called Martin in 1977.
Romero also made a cameo in The Silence of the Lambs. He had planned to direct Resident Evil, but scrapped the project due to creative differences.
Mark Gatiss, who wrote League of Gentlemen, Sherlock and some episodes of Doctor Who, wrote in a tribute on twitter, "A fond farewell to charming, legendary zombie king George Romero. 'Martin' is one of my favourite horrors. An honour to have met him. RIP."
When he died, Romero was listening to the music of The Quiet Man, one of his favourite films, with his wife, Suzanne Desrocher Romero, and daughter, Tina Romero.
Register for free to continue reading
Registration is a free and easy way to support our truly independent journalism
By registering, you will also enjoy limited access to Premium articles, exclusive newsletters, commenting, and virtual events with our leading journalists
Already have an account? sign in
Register for free to continue reading
Registration is a free and easy way to support our truly independent journalism
By registering, you will also enjoy limited access to Premium articles, exclusive newsletters, commenting, and virtual events with our leading journalists
Already have an account? sign in
Join our new commenting forum
Join thought-provoking conversations, follow other Independent readers and see their replies