Ghostbusters 3: Paul Feig attacks 'vile' sexist critics of all-female reboot
The Bridesmaids director has been accused of 'ruining childhoods'
Jess Denham
Monday 16 March 2015 13:41 Comments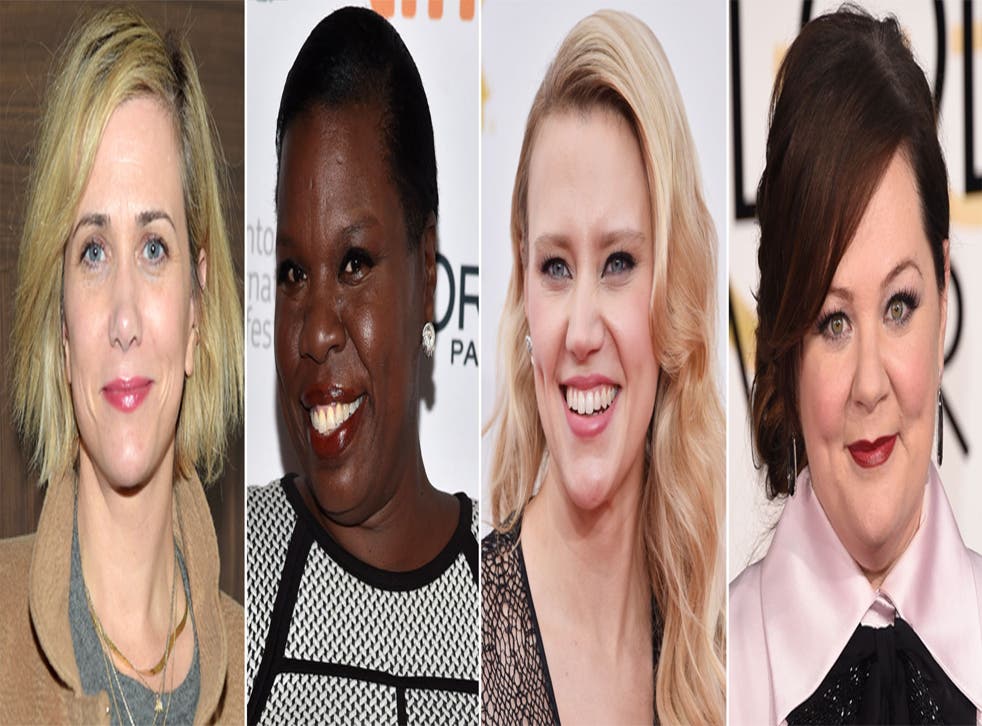 Director Paul Feig has described the backlash against his all-female Ghostbusters reboot as "vile, misogynistic s**t".
The Bridesmaids filmmaker came close to quitting the movie after being "inundated with hate" for his modern vision.
"I almost went, 'Maybe I should just not do this, maybe this is a bad idea'," he said at the SXSW Festival, where he was promoting new comedy Spy.
"The people that reach out to you most vociferously are the haters. This is the downside of the internet. Let's say you get bombarded by 500 people. Your Twitter feed is going to explode and you're like, 'F**k, the whole world's against me'. But then you go, 'Wait, that's 500 people'."
Feig revealed his plans to remake the Eighties classic last October, before Melissa McCarthy, Kristen Wiig, Leslie Jones and Kate McKinnon were unveiled as the cast in January.
While many film fans were enthusiastic about the news, the "biggest thing" Feig has been hearing for the last four months is, 'Thanks for ruining my childhood'.
"Honestly the only way I could ruin your childhood is if I got into a time machine and went back and made you an orphan," he told Variety.
"[The trolls] are almost constantly someone whose bio says 'proud father of two' and has some high-end job. You're raising children and yet you're bashing me about putting women in my movie?"
The original Ghostbusters line-up

Show all 7
There is also an all-male Ghostbusters in the pipeline, with Magic Mike's Channing Tatum being lined up to star. Feig was unaware of Sony's project and joked: "Who knew there were so many ghosts to be busted in this world? All I know is my ladies are going to kick ass and I would not want to go into battle without them."
Shooting on Feig's Ghostbusters is scheduled to begin in June ahead of release on 22 July 2016.
Register for free to continue reading
Registration is a free and easy way to support our truly independent journalism
By registering, you will also enjoy limited access to Premium articles, exclusive newsletters, commenting, and virtual events with our leading journalists
Already have an account? sign in
Join our new commenting forum
Join thought-provoking conversations, follow other Independent readers and see their replies