Ghostbusters: Paul Feig confirms Kate McKinnon character is gay but studio stopped him from saying so
'I hate to be coy about it, but when you're dealing with the studios and that kind of thing… '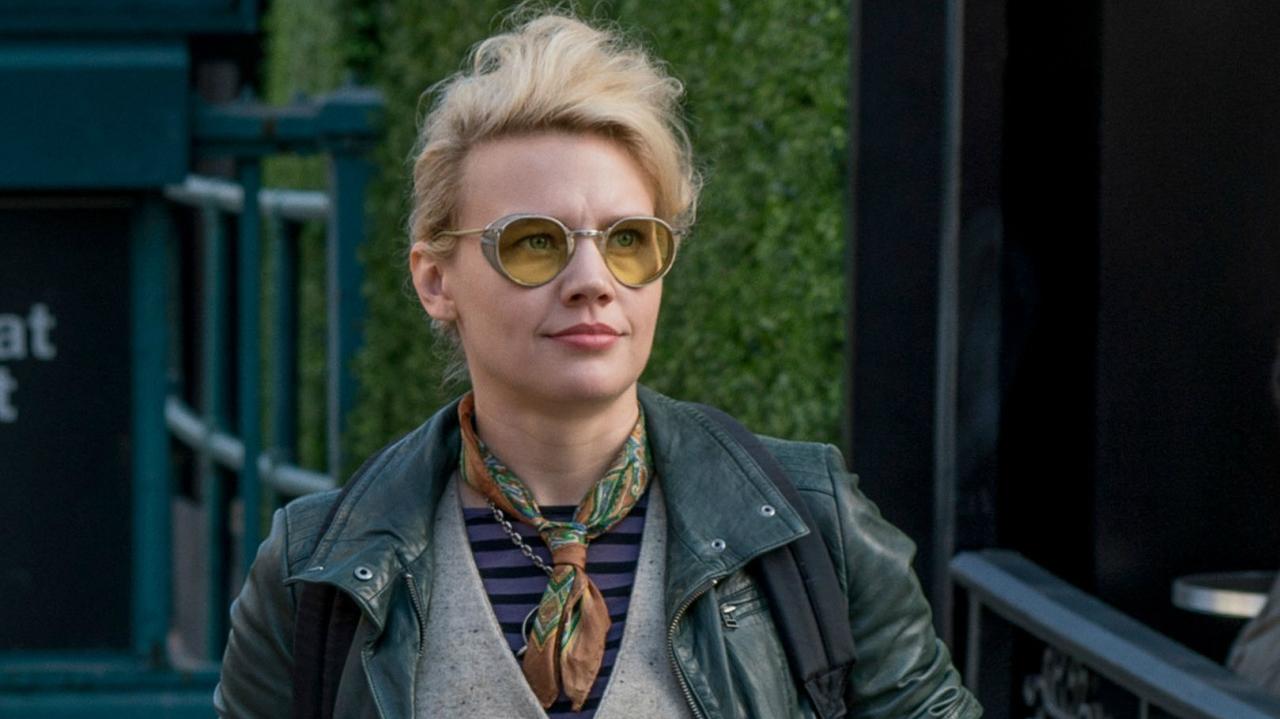 You'd think anyone watching Paul Feig's Ghostbusters reboot would be in little doubt as to the sexual preferences of Kate McKinnon's totally oddball, utterly irresistible enginner Jillian Holtzmann; first greeting Kristen Wiig's Erin Gilbert with a look-up-and-down followed by the killer, "Come here often?"
Yet, unfortunately, it doesn't look as if Sony will be making Holtzmann a canon gay character anytime soon. When The Daily Beast's Jen Yamato broached the subject with Feig himself, he appeared to confirm it as so with a "grinning, silent nod"; but quickly followed up with, "I hate to be coy about it. But when you're dealing with the studios and that kind of thing… "
"You know, Kate is who she is and I love the relationship between Kate and Melissa's characters," he continued. "I think it's a very interesting, close relationship. If you know Kate at all she's this kind of pansexual beast where it's just like everybody who's around her falls in love with her and she's so loving to everybody she's around. I wanted to let that come out in this character."
Indeed, any interpretations of Holtzmann's character seemed fuelled by the fact the actress who plays her is also gay; with McKinnon being the first openly lesbian cast member to appear on Saturday Night Live.
"I wasn't like, 'And now you should wink at them.' This is stuff that is coming out of Kate!" Feig explained. "That's why you connect with those characters. They're playing versions of themselves. That's what makes a comedic actor fantastic, when that personality comes out. That's why it's so terrible when writer-directors say, 'Stick to the script!' Why would you hire these people who have these enormous personalities and then just cut them off?"
Though it's inevitably frustrating to see Sony hesistant at such an opportunity for LGBT inclusion; thankfully, studio acknowledgement isn't particularly necessary when it comes to an audience's connection with Holtzmann herself.
Ghostbusters Clip - Longest Arms
Feig's Ghostbusters concerns itself with far more pressing matters than landing romantic partners, leaving Holtzmann's sexual identity with far more freedom of interpretation from fans. Indeed, the only other inklings of romance in the film come from Erin's shameless flirting with the team's incomptetant secretary Kevin (Chris Hemsworth); choosing instead to make female friendship the central glue of the film's narrative.
So, in short, if you want Holtzmann to be gay? Then, she's gay.
Ghostbusters is out in UK cinemas now.
Join our commenting forum
Join thought-provoking conversations, follow other Independent readers and see their replies