Girl in the River: How the Oscar-winning documentary could help bring an end to honour killings
Sharpen Obaid-Chinoy's film follows Saba Quaiser, who survived an attempted honour killing by her father and uncle
Jess Denham
Tuesday 01 March 2016 11:51 Comments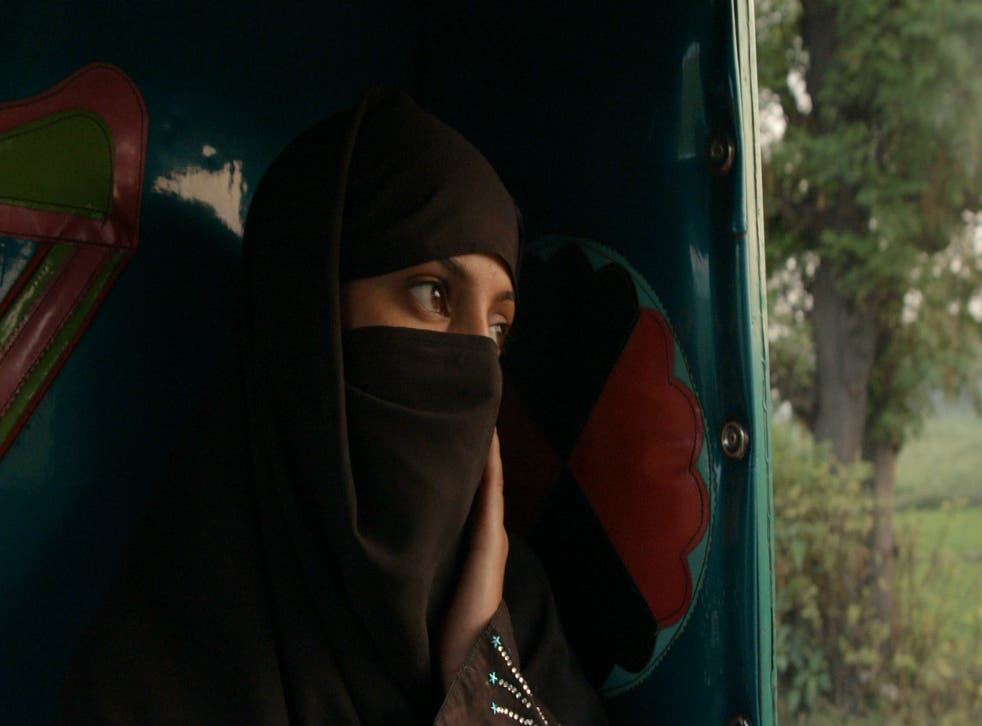 The Pakistani film that won an Oscar on Sunday could help bring an end to honour killings in the country.
Sharpen Obaid-Chinoy's Girl in the River: The Price of Forgiveness follows the life of teenager Saba Qaiser who survived an attempted honour killing by her father and uncle who shot her and threw her in a river after she married against their wishes.
Some 500 people, most female, died in honour killings in 2015, according to the Human Rights Commission of Pakistan. Refusal to agree to arranged marriages and infidelity are the most common 'crimes' while a mixed group of friends were killed in a northern Pakistan village four years ago for mingling with the opposite sex at a wedding party. Exact numbers of victims are expected to be much higher than reported, particularly in the strictly orthodox Muslim communities of Pakistan and Afghanistan.
Honour killings, committed as a way to restore the honour of a family after a relative brings them into disrepute, are incomprehensible to most people around the world, with rights activists claiming that many family killings merely use honour as an excuse for crimes that are actually carried out to take over property or settle financial arguments.
Girl in the River, which triumphed in the Best Documentary Short Subject category, is raising greater awareness of violence against women in a bid to inspire much-needed changes in attitudes.
Trailer A Girl in the River - The Price of Forgiveness
Pakistan's prime minister Nawaz Sharif screened the film at his office last week, insisting that "there is no honour in honour killing" and promising to tough up laws. More murderers are being prosecuted for their crimes but there is still a long way to go to reverse a centuries-old religious tradition.
Obaid-Chinoy said at the event that honour killings "have no place in a religion that gives women such an elevated status" and credited "determined women getting together" for the success of Girl in the River in her Oscars acceptance speech.
Yasmin Khan is director of the Halo Project, a charity tackling forced marriage and honour-based violence. It deals with victims who are threatened with violence, which include a threat to kill. Khan is encouraged by Girl in the River's efforts, noting that "films, documentaries and public awareness campaigns are important in getting key messages across".
"There is considerable under-reporting of honour killings the UK," she told The Independent. "It is usually a family member who will make the initial and desperate contact with the police. However, due to the honour connotation, if the family are involved in such a crime they will shy away from making the authorities aware. It is essential we take these threats seriously and act within a multi-agency context to provide maximum safety to vulnerable individuals who are at risk."
Access unlimited streaming of movies and TV shows with Amazon Prime Video Sign up now for a 30-day free trial
Sign up
Khan added that there is still a huge lack of awareness of the dangers and risks associated with honour crimes, which leads to poor emergency planning and support for victims.
"We need to raise the awareness of these crimes by ensuring communities are aware of the recent change in legislation - criminalisation of forced marriages which is often associated with honour killings. In addition, victims need to be sure their complaints are taken seriously," she said.
"We cannot afford to risk lives; one taken for honour is too much."
The first memorial day for victims of honour killings took place in July last year on what would have been the 29th birthday of Shafilea Ahmed who was murdered by her parents aged just 17.
Anyone affected by this article can get in touch with the Halo Project on 01642 683 045 or email info@haloproject.org.uk
Register for free to continue reading
Registration is a free and easy way to support our truly independent journalism
By registering, you will also enjoy limited access to Premium articles, exclusive newsletters, commenting, and virtual events with our leading journalists
Already have an account? sign in
Join our new commenting forum
Join thought-provoking conversations, follow other Independent readers and see their replies