Girls Trip: How comedy starring a black female cast proved Hollywood wrong
Dark comedy has surprised experts by opening at No.2 at the US box office after Christopher Nolan's Dunkirk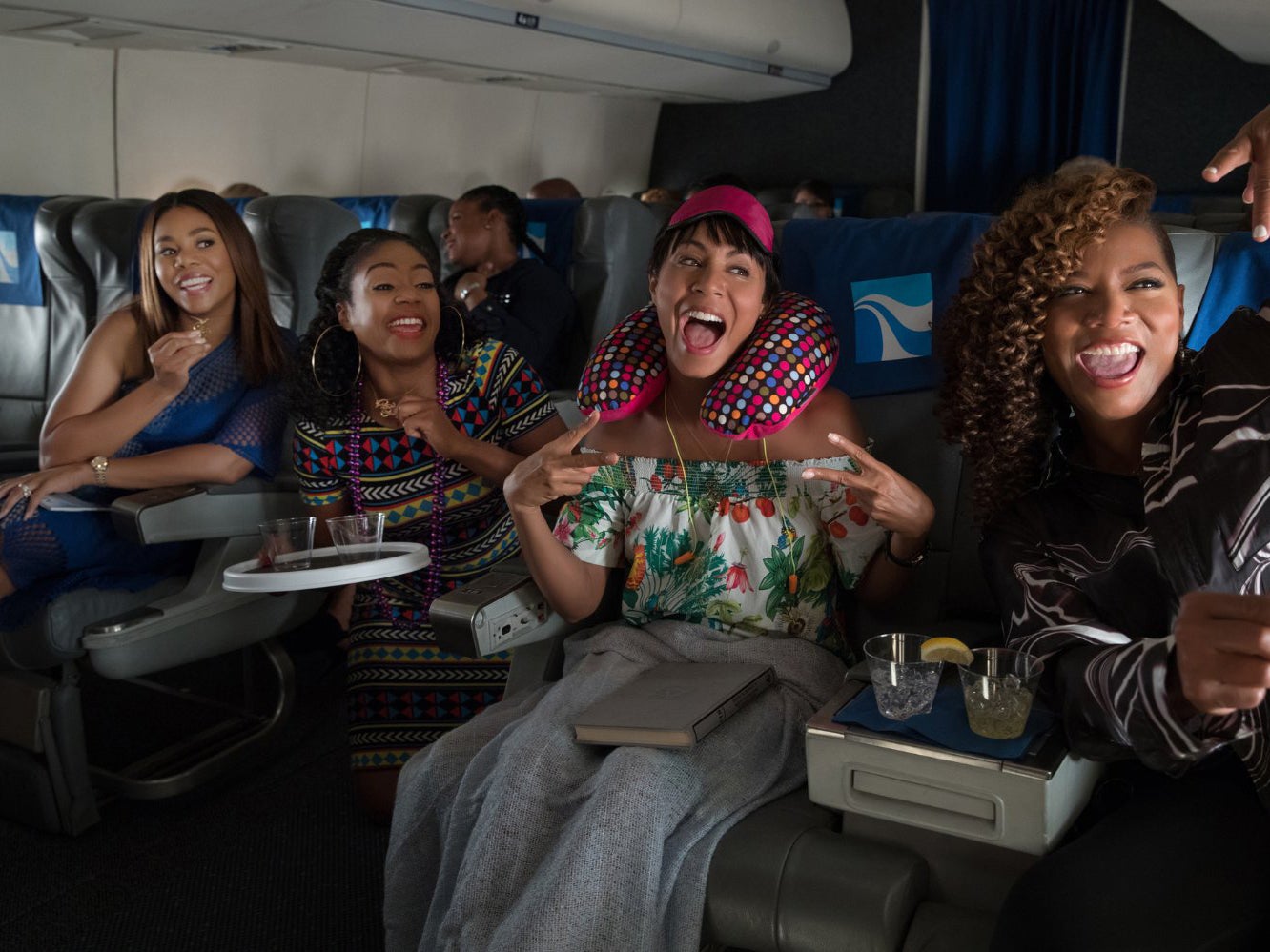 Girls Trip opened in cinemas with the best start for an R-rated comedy in two years, with the best showing for any live-action comedy of 2017 so far.
The Universal comedy caper stars Regina Hall, Tiffany Haddish, Jada Pinkett Smith and Queen Latifah as four friends who travel to New Orleans for a wild weekend.
The Malcolm D. Lee-directed project placed at No.2 behind Christopher Nolan's war epic Dunkirk at the US box office; impressive when you consider that Girls Trip cost $20 million to produce and opened to $30.4 million (double what experts predicted) - Dunkirk had a net budget of $100 million and opened to $50.5m.
Universal president of domestic distribution Nick Carpou told the Hollywood Reporter that while, in the past Hollywood has viewed films with black leads as having limited appeal, attitudes have changed.
Jordan Peele's hit Get Out proved a box office success that attracted critical acclaim, as did the historical drama Hidden Figures, the latter of which was nominated for three Academy Awards and two Golden Globes.
When Hidden Figures took the No.1 spot at the box office in its opening weekend, star Taraji P. Henson wrote on Instagram: "Most importantly this proves that PEOPLE LIKE GOOD MATERIAL. HAS NOTHING TO DO WITH GENDER OR RACE. Agreed?!"
Girls Trip's co-producer Will Packer supported Carpou's comments in a recent interview where he noted that audience statistics proved that film fans were not put off by seeing African-Americans in lead roles.
"It is starting to change so that we're not pigeonholed by our casting," he said. "The next barrier is the international marketplace. That will be the next domino to fall in terms of films with African-American actors truly being treated the same as other films."
According to movie tracking website Box Office Moji, 59 per cent of the film's audience during its opening weekend was black, 19 per cent was white, 17 per cent Hispanic and three per cent Asian.
"I love the fact that if this film works, it's going to be a tremendous opportunity for other African-American female actresses," Packer told The Root last month.
"Because people in boardrooms around Hollywood will go: 'Wow, they can open a movie, audiences will go see them. This makes economic sense for us.' And of course we all know that's the true driver in Hollywood."
Girls Trip is released to UK cinemas on 26 July
Join our commenting forum
Join thought-provoking conversations, follow other Independent readers and see their replies