#GiveCaptainAmericaABoyfriend: Twitter really thinks Marvel and Disney should give Captain America a boyfriend
#GiveCaptainAmericaABoyfriend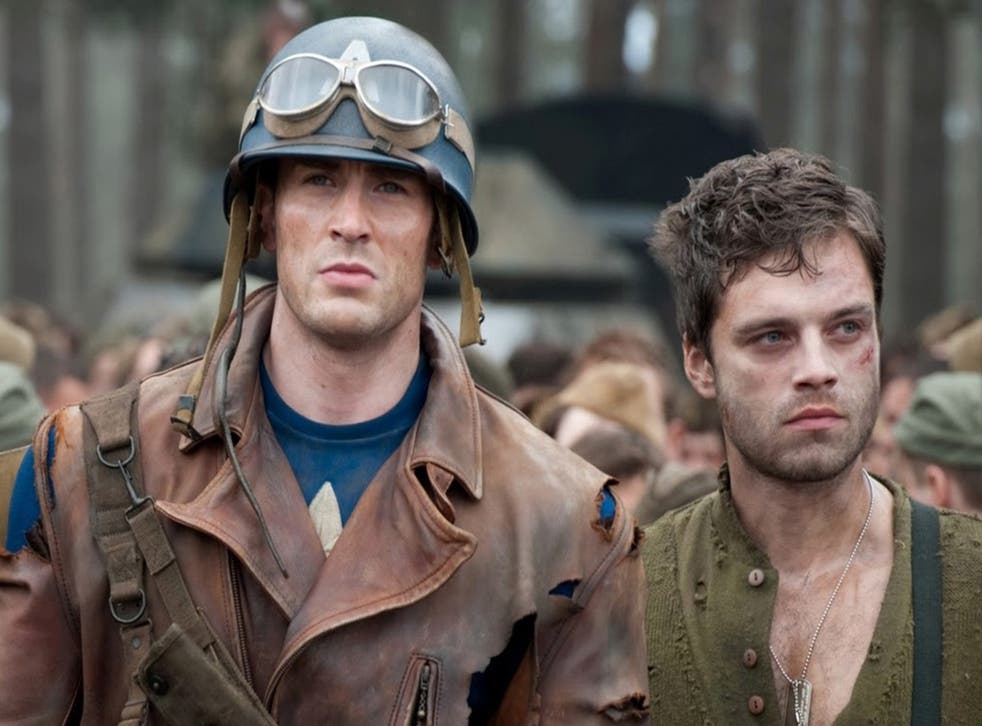 Just hours after Idina Menzel gave her support to the #GiveElsaAGirlfriend campaign, a new hashtag started trending on Twitter: #GiveCaptainAmericaABoyfriend.
The former tag was spread in the hope Disney would 'let it go' and give the Frozen character Elsa a same-sex partner in any future sequels. Marvel fans are also hoping The Mouse will give one of their favourite characters, Captain America, a male partner.
Throughout his on-screen adventures, Steve Rodgers has had two female partners of note: Peggy Carter in The First Avenger and Sharon Carter (Peggy's niece) in Civil War.
Unfortunately for him, Peggy - arguably one of the best characters in the Marvel Cinematic Universe - passed away, and his relationship with Sharon is pretty awful.
However, there is one partnership that makes a whole lot of sense: Steve Rodgers and Bucky Barnes. Both have risked their lives for each other, having continually been more than best friends - something many fans have picked up on.
It's not just the Bucky/Steve relationship being floated around. Some have posited that Cap should go off with Iron Man, the two obviously sharing a friendship despite almost killing each other in Civil War.
There is a huge demand for a LGBT character in a Disney's films. Recently, a shocking GLAAD report found that Disney failed to include a single LGBT character in its major 2015 movies, including those from its Lucasfilm and Marvel branches.
33 Superhero films set for release between 2016 and 2020

Show all 34
Cap and Bucky's relationship isn't the only same-sex romance recently picked up on in Disney's films either: many fans have been hoping Star Wars characters Finn and Poe would end up together. Unfortunately, John Boyega revealed their relationship was merely a bromance rather than romance.
Join our new commenting forum
Join thought-provoking conversations, follow other Independent readers and see their replies