Golden Globes 2014: Black British actors Idris Elba and Chiwetel Ejiofor lead nominations
The actors have been nominated for their respective performances in 'Mandela: Long Walk to Freedom' and '12 Years a Slave'
Nick Clark
Thursday 12 December 2013 15:58 Comments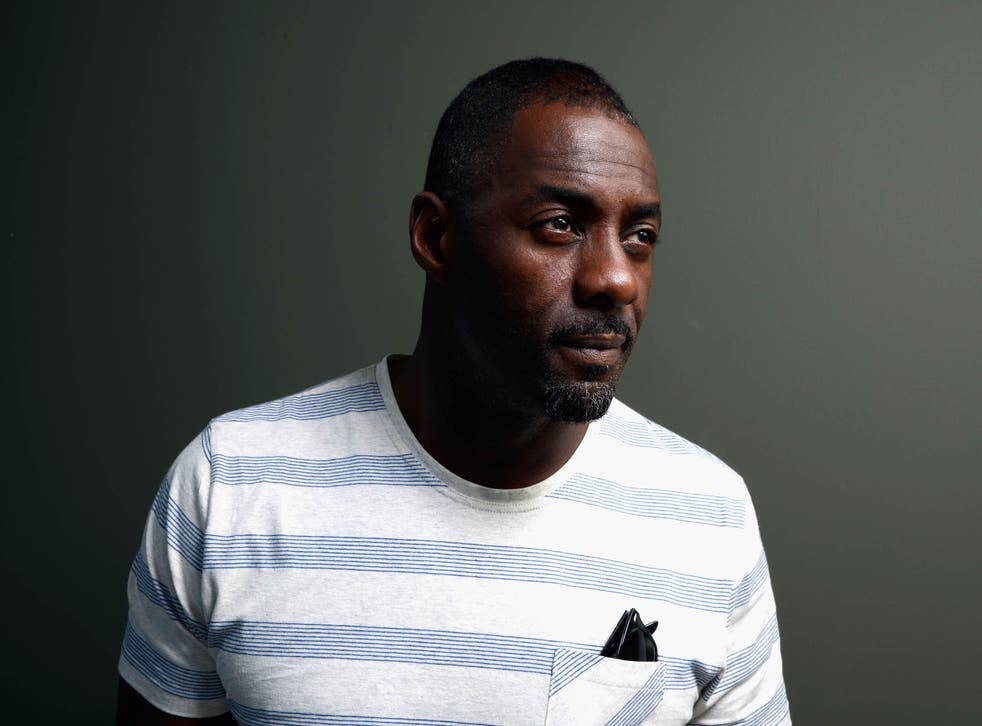 David O Russell's madcap dramedy American Hustle has joined Steve McQueen's gruelling historical epic 12 Years a Slave at the front of the starting grid for Hollywood's 2014 awards race. The two films secured seven mentions apiece as the nominations for the 71st Golden Globes were announced on Thursday.
The Globes' main awards are split into two categories: drama, which is dominated by Slave; and musical or comedy, where Hustle is the frontrunner. The respective films' British leading men, Chiwetel Ejiofor and Christian Bale, were both named in the Best Actor categories, while Michael Fassbender picked up a Best Supporting Actor nomination for his performance as a brutal slave owner in McQueen's film.
Click here to see the list of Golden Globe nominees in full
The Hollywood Foreign Press Association, which awards the Globes, consists of journalists writing for non-US publications, who also named British productions Rush and Philomena in the Best Motion Picture (Drama) category. Idris Elba was nominated for Best Actor alongside Ejiofor, for his portrayal of the late South African leader in the biopic Mandela: Long Walk to Freedom.
Judi Dench (Philomena), Kate Winslet (Labor Day) and Emma Thompson (Saving Mr Banks) made up three out of five nominations in the Best Actress (Drama) list, along with Sandra Bullock (Gravity) and Cate Blanchett in Woody Allen's Blue Jasmine.
The British nominees also included Sally Hawkins, who earned a Supporting Actress nod for her performance as Blanchett's sister, and McQueen and Paul Greengrass (Captain Phillips) were nominated for Best Director. Though his acting in Philomena was not recognised, Steve Coogan and his writing partner Jeff Pope were nominated for the film's screenplay.
The Globes also present awards to the small screen, with Ejiofor and Elba nominated for television roles, too: Ejiofor for the miniseries Dancing on the Edge, and Elba for his BBC cop thriller Luther. The BBC's historical drama The White Queen was lauded in the Best TV Movie or Miniseries category, while its lead actress Rebecca Ferguson was nominated for Best Actress, alongside Helena Bonham Carter (Burton and Taylor) and Helen Mirren (Phil Spector).
Golden Globes 2014: List of nominees in full
As usual, Downton Abbey was nominated for Best Drama Series. But the category was led by the Netflix original series House of Cards, which picked up four nominations including an acting one for Kevin Spacey, in a race that also includes Michael Sheen in Masters of Sex.
The ceremony will be held in Los Angeles on 12 January, and hosted by comic actors Tina Fey and Amy Poehler. Many are watching for clues to what will win at the Oscars in March. Since 2004, however, only three winners of the Best Picture Oscar have also won a Golden Globe Best Picture.
Video: Golden Globe 2013 nominations
Register for free to continue reading
Registration is a free and easy way to support our truly independent journalism
By registering, you will also enjoy limited access to Premium articles, exclusive newsletters, commenting, and virtual events with our leading journalists
Already have an account? sign in
Join our new commenting forum
Join thought-provoking conversations, follow other Independent readers and see their replies