Good Time director Josh Safdie interview on Robert Pattison, Uncut Gems, and turning down a superhero movie
'Projects we were always told were unavailable – all of a sudden we're told they are'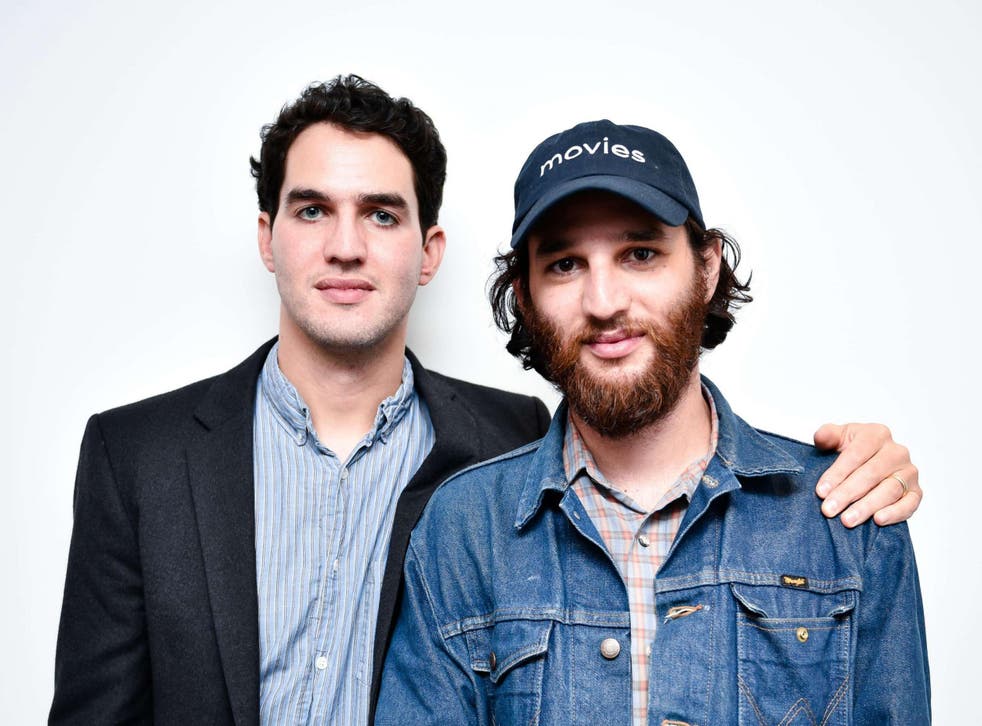 After 10 years of film-making, Josh and Benny Safdie – better known as the Safdie brothers – are finally being embraced by Hollywood. Their previous projects may have been well received on the festival circuit, but having Robert Pattison involved with their latest film has finally broken them into the mainstream.
"What it means to have a star in your movie, to get all this extra attention, it's interesting," says Josh. "It's part of the process that doesn't die. You realise peak celebrity draws an audience and it's cool to see. I believe in termite art, in sneaking in and shifting what popular culture can be. When you have a star who has invited you to the party that you weren't invited to, you can start the weird conversations and move forward."
Sitting in a Soho hotel, Josh perches on a sofa. His brother, Benny, remains absent: I believe I spotted him on the way to the hotel eating in a Wagamama. Pattison's currently pacing up and down outside the room – shaved head – waiting for his Time Out cover shoot. We are, of course, discussing the upcoming release of Good Time, which stars Pattison as the New York native Connie Nikas, a hustler with a heart of gold.
Having just shown at the London Film Festival, there's a ton of buzz around the release, particularly the former Twilight star's performance – a career best that's garnering Oscar buzz. Despite the presence of the A-list celebrity just outside the room, Josh still seems genuinely surprised at the film's critical success.
"All of a sudden, Benny and I are starting to see doors open," he says. "Projects and books we would go after years ago – that we were always told were unavailable – all of sudden we're told they are. We've been making feature films for 10 years! Our first was in Cannes 2008, shot in 2007. I literally ignored all of the agency emails for three years. I was dead set on doing things entirely our own way and insulated."
Things changed when they embraced Pattison. Already, their meeting with the actor has become an indie legend: Pattison had seen a still from the Safdies' previous film Heaven Knows What – based on Arielle Holmes's unpublished memoirs – noting the image's raw energy. Without watching the film, he immediately got in touch, desperate to work with the directors. Soon enough, they began to develop the idea of Connie. Josh says: "I sat him down and said, 'You know if you agree to do this movie with us, we're going to make the movie. We're going to agree right now and then we're going to shoot the movie on this date'. He was like, 'Yeah'."
From then on, the directors were able to develop the Connie character with Pattison already in mind. Josh wrote an entire fictional biography for Connie, helping define who the character was – for both Josh's sake and Pattison's. "We really had to have the history, to create the illusion they were street-cast," the director says. "I often mention it was harder to write his backstory than to write the script. The script was actions but writing this biography was so involved. When I look at Connie, I look at his childhood, which no one who watches the movie knows, but maybe through osmosis you feel it."
Pattison was fully involved with the development, coming to New York to be alongside the Safdies while preparing for the role. The outcome is an earnest, honest performance that creates a "lived-in" world, something Josh calls "the best description a film can achieve because you want the movie to have existed before you see it."
"Normally the script is something so rock solid. But with Rob – there was one take he did which was just so Connie. We did the scene like 14 times, and we normally don't do that many takes, and my assistant director turns to me and says, 'You got it six days ago'. But I just wanted to keep doing it because once you've got the groove you just want to keep track of it."
Access unlimited streaming of movies and TV shows with Amazon Prime Video Sign up now for a 30-day free trial
Sign up
Of course, Josh – unlike right now – has his brother Benny with him the whole time. Benny plays Pattison's younger brother in Good Time and acts as the film's editor. So, how do the two brothers not stop themselves getting at each other's necks? "We definitely fight," Josh says. "It's a big part of our collaboration, these arguments. Arguments help you understand what you stand for a little more. We try to get the arguing done behind closed doors beforehand."
On set, things are a little different: "I'm the older brother, so I definitely take on that role a little bit. Benny is very accommodating to that. He knows when I'm being the older brother and lets me do my thing. We complement each other in the difference in our sensibilities. He's an editor, having him on set is having an editor on set. We can work in tandem in that regard."
Perhaps then, their intimacy can be off-putting to others? "I like letting people into it, that sense of family, a sense of intimacy people can feel. It allows people to bring their guard down. A huge part of how we work is the vibe, the level of collaboration. Allowing people to come and be active in it rather than just take part."
For their previous films – notably Daddy Longlegs and Heaven Knows What – the duo used street-casting, something they continued for Good Time. Arielle Holmes, who the Safdies met while researching a completely separate project, was able to pull from a "life of character development" as Josh puts it, the former drug addict essentially playing herself.
"I've said some pretty cocky things like, 'I could get a performance out of anybody'," he concedes. "I definitely have run into situations where that isn't the case. I think if you can break down the camera as an object, and not as something that records, you can largely get people to be themselves. To get a performance of who they aren't, or an abstraction of who they are, is more difficult and takes more work."
A lot of the groundwork comes from the casting department. Josh explains how they don't use traditional audition tapes, instead receiving 15-to-20 minute mini-movies that are basically interviews with each potential actor. The realism has been key to creating films that are essentially character studies, something that has previously put off Hollywood.
"With Good Time, they saw that we're not only casting a movie star but we're working in genre and for the first time making a movie that's largely narrative," Josh says. "Our other films were largely plotless. This is a character study, but it just happens the character is caught in an insane narrative. That raised a lot of eyebrows. 'Oh, these guys do want to speak our language and do want to play the game'. It's opened up these doors we didn't know would open, just by having a movie star and doing a genre film."
That's not to say the Safdies aren't still pursuing their dream project, Uncut Gems, the diamond district study produced by Martin Scorsese and starring Jonah Hill. Josh says they're filming next summer. Before then, though, there's a heap of new work to get on with, including a TV show in January, editing a music video, and producing something for a first-time film-maker. And even with so much on the work pile, they're still getting offered more projects, including a big-budget superhero movie.
"It's been intense," Josh says. "Uncut Gems is going to be a lot bigger than before. Then we're talking about doing a remake of a movie. It's weird, a studio offered us to do a sequel to this huge comic-book thing. We just said, 'No, we don't wanna do that!' But we are interested in working in the studio system, so we're talking about doing something there. Timing is difficult. For the first time in my life, I can see 18 months ahead. I've never been able to look a month ahead. Now, I open up a calendar and go, 'Shit, what am I doing in 2019'."
Join our new commenting forum
Join thought-provoking conversations, follow other Independent readers and see their replies