Grace of Monaco, first look Cannes review: Nicole Kidman excels in fairy tale film
For all the crudity of its plotting, this is a subtle and stylised character study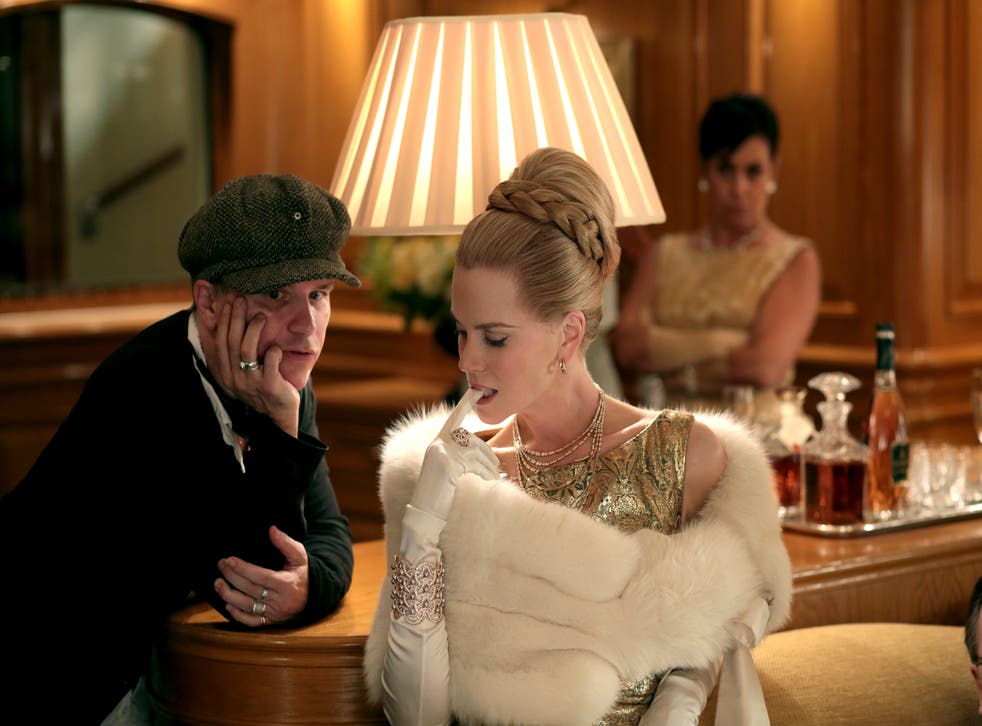 It is easy to mock films about beautiful and unhappy princesses living pampered Eurotrash lives. Grace Of Monaco, which opened Cannes today, arrived at the festival already trailing controversy in its wake.
Its US distributor Harvey Weinstein's reportedly tried to tinker with the director Olivier Dahan's original cut (the version showing at the festival) on the grounds that it was too downbeat. Princess Grace's children were said to be unhappy with the portrayal of their mother.
Thankfully, in bringing Grace Kelly's story to screen, Dahan seems as much inspired by Max Ophuls and MGM melodramas as by Hello Magazine or Paris Match.
Grace Of Monaco is a star vehicle par excellence - an old fashioned weepie in which Nicole Kidman (as Grace) is given as many lambent close-ups (and changes of costume) as Greta Garbo once received in Queen Christina or Anna Karenina.
Kidman excels in a role in which she is called on to project glamour and suffering in equal measure - and is never allowed to be seen in the same outfit twice.
Grace Of Monaco has its share of toe-curling, Diana-style moments. In particular, the scenes in which Grace makes small talk with opera star Maria Callas (Paz Vega) are excruciating. The jokes about whales' penises cracked by Callas' husband, shipping tycoon Aristotle Onassis (Robert Lindsay in a role a long way removed from Citizen Smith days), fall very flat. There are moments when the film plays like a Riviera-version of Dynasty. Some of the dialogue - "politics is never on vacation Miss Callas" - is clunky in the extreme.
Cannes 2014 in pictures

Show all 57
However, for all the crudity of its plotting, this is a subtle and stylised character study. Watching the film, it is easy to be reminded of Gloria Swanson's famous line from Sunset Boulevard, "we didn't need dialogue, we had faces." Dahan understands the power of the close-up. The camera homes in on Kidman as often as possible. Her features, which dominate the screen, are far more expressive than the often trite words she and the other characters utter.
The story is largely set in the early 1960s. France, under General De Gaulle, wants the citizens of Monaco to pay taxes. Prince Rainier (Tim Roth) insists that Monaco is a sovereign nation. The French have launched a trade blockade. That's the political backcloth. Meanwhile, within the Palace walls, Princess Grace is feeling very neglected and unhappy. Alfred Hitchcock has offered her $1 million to star in his new film Marnie. Prince Rainier reluctantly agrees to let her take the role. He is too busy with affairs of state to pay much attention not her anyway.
As in Cinderella-style fairy tales, the court is full of rivalry and backbiting. Grace is terrorised by her Rosa Klebb-like Lady In Waiting Madge (Parker Posey). She is treated with condescension by the aristocracy, who are always keen to remind Rainier she is the daughter of a brick builder from Philadelphia. She gradually realises that being a princess is akin to playing a role in a Hollywood movie. The sympathetic Count Fernando (Derek Jacobi) tutors her in what the Monaco public and court expect of her.
Access unlimited streaming of movies and TV shows with Amazon Prime Video Sign up now for a 30-day free trial
Sign up
Grace Of Monaco is bound to be dismissed by its detractors as novelettish and melodramatic. After all, the climactic moment here is the Red Cross Ball of 1962 and it is hard to work up too much sympathy for the non tax paying citizens of the City-State in their battle against France. For all its seeming superficiality, this is a film of considerable formal sophistication. Grace declares early on that the "idea of her life as a fairy tale" is itself a "fairy tale."
The contradictory challenge the filmmakers set themselves is to reveal the prosaic reality of Grace's life in Monaco without destroying its mystique. Thanks to the extraordinarily rich costume and production design and to Kidman's febrile star performance, they just about rise to it.
Join our new commenting forum
Join thought-provoking conversations, follow other Independent readers and see their replies