The Great Wall 'whitewashing': Matt Damon says lead role was 'always intended' for European actor
'It wasn't altered because of me in any way'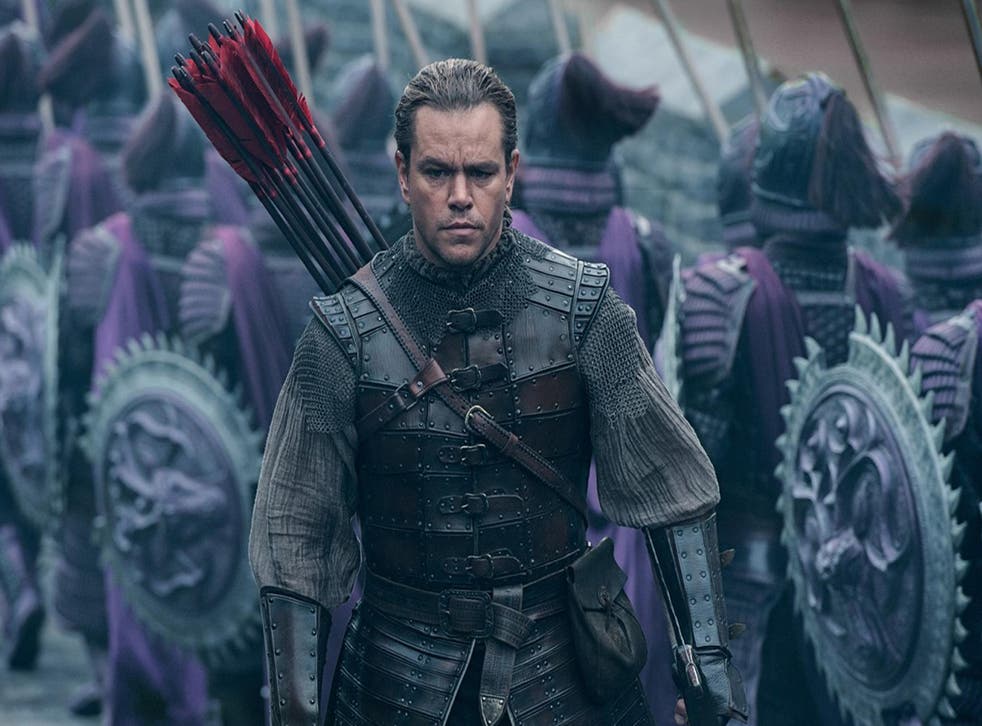 Ever since the trailer for The Great Wall debuted earlier this year, questions regarding 'whitewashing' have arisen.
Lead actor Matt Damon has previously spoken about the controversy, calling it a "f**king bummer" and saying the cast felt "wounded" over criticisms.
Speaking to The Associated Press in China, the actor once again defended the role, explaining how he believes 'whitewashing' applies to Caucasian actors applying makeup to appear to be of another race, something primarily seen in early Hollywood films.
Damon added that the role "was always intended to be European," saying that "once people see that it's a monster movie and it's a historical fantasy and I didn't take a role away from a Chinese actor ... it wasn't altered because of me in any way."
Hollywood whitewashing controversies

Show all 11
Previously, director Zhang Yimou - best known for House of Flying Daggers, Hero, and Raise the Red Lantern - said of the controversy: "The Great Wall is the opposite of what is being suggested."
"For the first time, a film deeply rooted in Chinese culture, with one of the largest Chinese casts ever assembled, is being made at tent pole scale for a world audience."
The Great Wall is believed to be the most expensive Chinese-Hollywood production ever, the budget escalating beyond $150 million. Recently, an eight-minute long trailer for the film debuted.
Join our new commenting forum
Join thought-provoking conversations, follow other Independent readers and see their replies