Guardians of the Galaxy 2: Awesome Mixtape Vol. 2 tracklist released, featuring ELO and Fleetwood Mac
James Gunn has also spoken about his song choices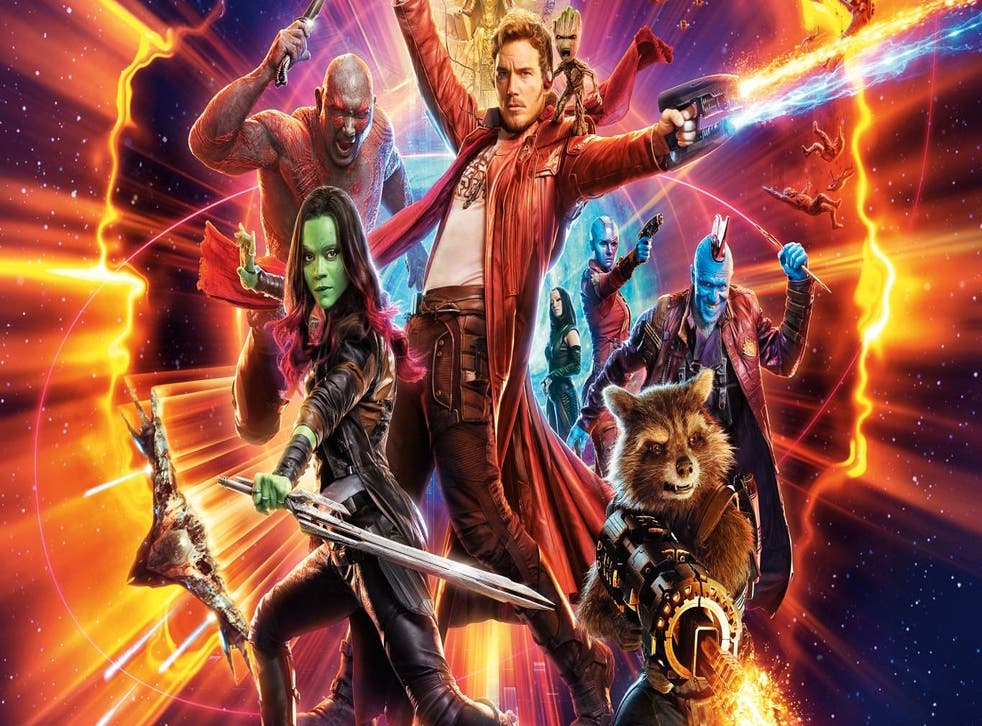 Guardians of the Galaxy was possibly Marvel's greatest film yet, made greater by the accompanying soundtrack that featured "Hooked on a Feeling", "Moonage Daydream" and the climatic "O-o-h Child".
Having debuted various Awesome Mix Vol. 2 tracks throughout various trailers, the full tracklist has been made available online thanks to Rolling Stone.
For those who don't want the track-list spoilt, turn away now. Part of the fun is discovering these tracks at the cinema! However, if you do continue, there are some notes from James Gunn on why he selected these songs.
Guardians Of The Galaxy Vol. 2 - Trailer 3
Notably, thanks to Gunn having proven himself as a keen musical tastemaker — Awesome Mix Vol. 1 went platinum in the US — the song budget increased, allowing for some better-known hits by Fleetwood Mac, George Harrison and Electric Light Orchestra.
"It's the perfect song to start the movie," he said of 'Mr. Blue Sky,' adding "I've always said that if the Guardians had a house band, it would be ELO."
33 Superhero films set for release between 2016 and 2020

Show all 34
Another nice tidbit of info comes courtesy of Gunn, who said: "Chris Pratt listened to the first album hundreds of times. He said the only song he got sick of was 'The Piña Colada Song.' "
Awesome Mix Vol. 2 tracklist
1. "Mr. Blue Sky" - Electric Light Ochestra
2. "Fox on the Run" - Sweet
3. "Lake Shore Drive" - Aliotta Haynes Jeremiah
4. "The Chain" - Fleetwood Mac
5. "Bring It On Home To Me" - Sam Cooke
6. "Southern Nights" - Glen Campbell
7. "My Sweet Lord" - George Harrison
8. "Brandy (You're A Fine Girl" - Looking Glass
9. "Come A Little Bit Closer" - Jay and the Americans
10. "Wham Bam Shang-A-Lang" - Silver
11. "Surrender" - Cheap Trick
12. "Father and Son" - Cat Stevens
13. "Flash Light" -Parliament
14. "Guardians Inferno" - The Sheepers featuring David Hasselhoff
That last track was written by Gunn and features a guest spot by David Hasselhoff, one of Peter Quill's childhood heroes alongside Kevin Bacon. Guardians Vol. 2 reaches UK cinemas 28 April.
Join our new commenting forum
Join thought-provoking conversations, follow other Independent readers and see their replies