Star Wars: Han Solo prequel reveals two brand new characters
It's not been announced, however, whether the female characters will be played by any of the already announced cast
Clarisse Loughrey
Tuesday 02 May 2017 11:44 Comments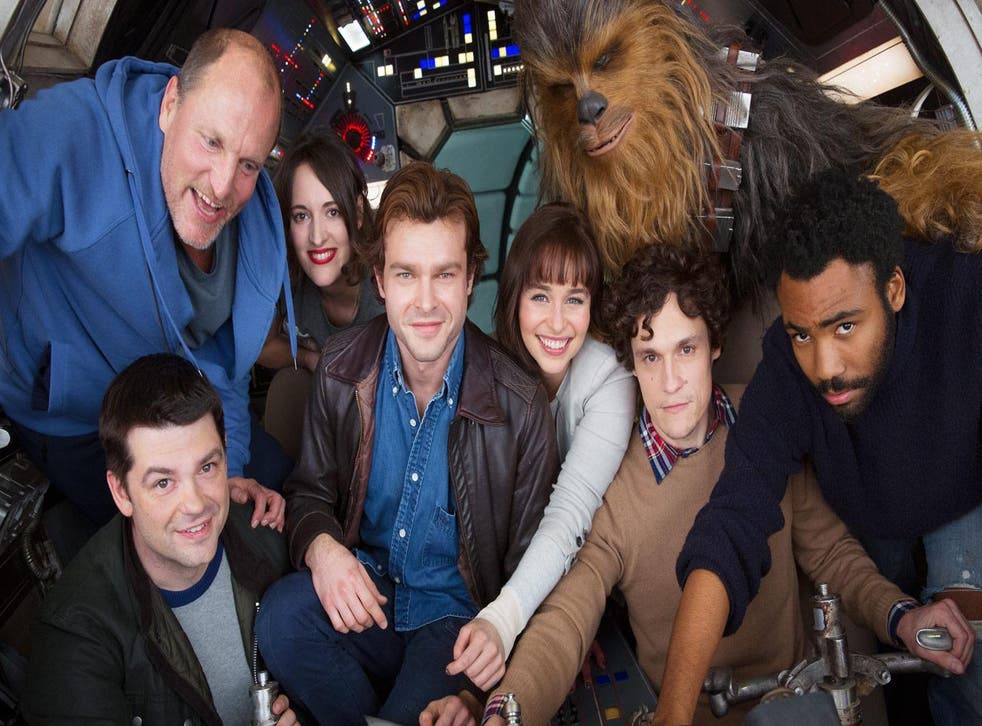 Disney has been keeping relatively quiet about its upcoming Han Solo prequel - the film doesn't even have a name yet.
That's likely so it can keep the focus in 2017 squarely on this year's galactic outing, The Last Jedi, though that doesn't mean a few revelations haven't been teased out anyway.
With the film currently shooting in the UK, Making Star Wars - who have a knack for early scoops - claim to have uncovered the identities of two major characters.
The first is Mother Proxima, who is supposedly a puppet character operated by Dave Chapman, one of the puppeteers who helped make BB-8 so utterly charming in The Force Awakens.
However, unlike BB-8's bleeps and boops, the name Mother Proxima suggests the character will be voiced by one of the cast: likely Thandie Newton, or Phoebe Waller-Bridge if reports about her CGI-driven performance weren't wholly accurate.
Star Wars: The Last Jedi - Teaser Trailer
Also revealed is a female character named Val, who reportedly was involved in one of the film's action sequences, though her identity is apparently a subject of great secrecy around Pinewood studios. Suggestions she has "top billing", however, seem to indicate this is the character played by Emilia Clarke.
That said, these reports are still very early and unconfirmed by Disney, and the studio may want to wait until later in the year to start revealing significant information about the film.
The untitled Han Solo film will be released May 2018.
Register for free to continue reading
Registration is a free and easy way to support our truly independent journalism
By registering, you will also enjoy limited access to Premium articles, exclusive newsletters, commenting, and virtual events with our leading journalists
Already have an account? sign in
Join our new commenting forum
Join thought-provoking conversations, follow other Independent readers and see their replies