Harry Potter at 20: What the critics originally thought of the Philosopher's Stone
The book largely gained rave reviews from literary critics - with a few stark exceptions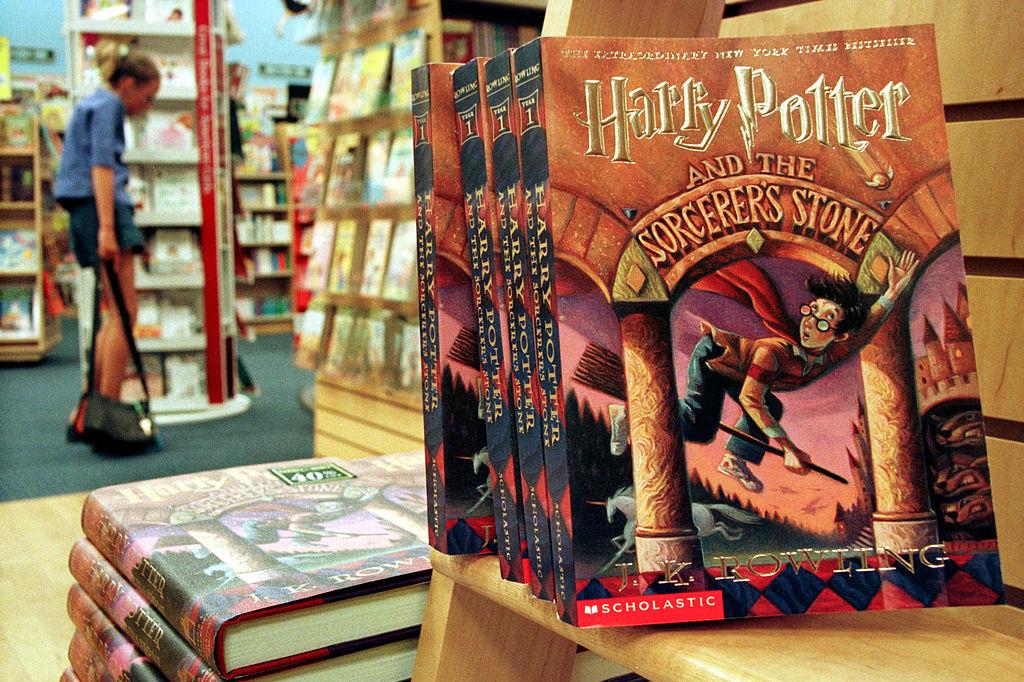 The Harry Potter book series is considered one of the greatest series in literary history, beginning its commercial life on this day, twenty years ago.
J.K. Rowling's first novel, Harry Potter and the Philosopher's Stone, was rather quietly released on June 26, 1997, introducing readers to the orphaned boy - raised by his cruel aunt and uncle - who heads off to a magic school after discovering his wizarding heritage and legacy.
500 copies were released in hardback, with 300 distributed to libraries, and though initially the title did not receive much critical attention that all changed when The Scotsman published what is believed to be the novel's first mainstream review.
"Harry Potter and the Philosopher's Stone has all the makings of a classic," Lindsey Fraser wrote. "Rowling uses classic narrative devices with flair and originality and delivers a complex and demanding plot in the form of a hugely entertaining thriller."
The Glasgow Herald were just as praiseworthy, saying they had "yet to find a child who can put it down." In A Guide to the Harry Potter Novels, by Julia Eccleshare, it points out that after the Scottish coverage of Philosopher's Stone, national newspapers were quick to follow suit.
"A richly textured first novel given lift-off by an inventive wit," The Guardian said, with others writing about Rowling's similarities to Roald Dahl.
The Sunday Times wrote, "this is a story full of surprises and jokes; comparisons with Dahl are, this time, justified," while the Mail on Sunday suggested the book was "the most imaginative since Roald Dahl."
JK Rowling's hidden Harry Potter sketches
Show all 7
However, despite winning multiple literary awards and enjoying immediate transatlantic success, not every critic was convinced by the initial acclaim.
The Observer published a scathing attack on the Harry Potter books in 2000, written by Anthony Holden, who posited that reading the series "is an activity marginally less testing than watching Neighbours. These are one-dimensional children's books, Disney cartoons written in words, no more."
Access unlimited streaming of movies and TV shows with Amazon Prime Video
Sign up now for a 30-day free trial
Sign up
Access unlimited streaming of movies and TV shows with Amazon Prime Video
Sign up now for a 30-day free trial
Sign up
In 1999, the Catholic Education Resource Center said, that "the failure of author J.K. Rowling's world is that it is pure cotton candy."
"Her books are entertaining but the lessons are shallow… besides, the chief motivation for most characters in the books, including Harry, appears to be revenge, whether it's getting back at Lord Voldemort or the school bully."
Many religious titles and media outlets purported a high amount of anti-Harry Potter sentiment because they thought the novels were filled with Satanic subtext. "We're taking something deadly from our world and turning it into what some are calling 'merely a literary device.'" Jacqui Komschlies wrote in Christianity Today.
"Regardless of how magic is portrayed in the series, we need to remember that witchcraft in real life can and does lead to death—the forever and ever kind."
Despite these very few negative reviews, the books have done pretty well and helped Rowling to become one of the world's first billionaire authors.
Join our commenting forum
Join thought-provoking conversations, follow other Independent readers and see their replies