Harry Potter: You probably missed this dirty joke hidden in the Order of the Phoenix
Are any more of these cheeky gags hidden elsewhere in the Wizarding World?
Clarisse Loughrey
Monday 07 November 2016 12:11 Comments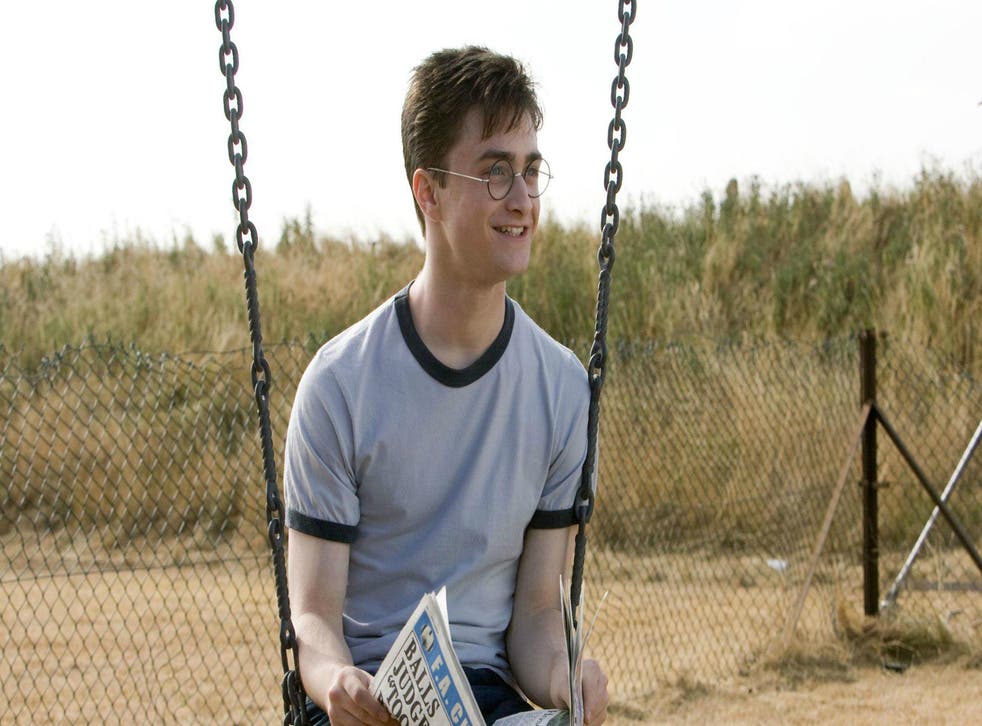 There are eight films in the Harry Potter franchise; which, for anyone working on them, is a huge chunk of time to be spent doing anything. So, you must forgive the series' production designers for wanting to have a little fun on set.
Eagle-eyed fans over at POPSUGAR managed to spot a yet uncovered - and pretty cheeky - easter egg from Harry Potter and the Order of the Phoenix; specifically in the opening scene in which Harry is seen holding a newspaper while he sits mournfully on a swing and reflects upon the terrible events inflicted on him and the ones he loves by Voldemort and his followers.
It's near-impossible to tell what exactly the newspaper reads from the film itself, as Harry is quickly interrupted from his thoughts by the arrival of a gold chain-wearing Dudley and his crew; in turn, soon followed by the arrival of the Dementors to thoroughly spoil Harry's day and put his entire reputation within the Wizarding World in crisis.
However, a publicity still taken from the scene gives us a much better look at the paper and its suitably Muggle headlines; including a headline in the sports section that reads, "Balls Judged Too Big", accompanied by some photography of a couple of bright yellow tennis balls.
Here's a helpful tip: you can instantly judge your own level of maturity by how you reacted to that headline. It's safe to say, however, that whoever was put in charge of designing the newspaper for this scene just decided to have a little fun with the moment - could they have guessed fans would eventually uncover their dirty little secret?

And will there be any similarly secret gags hidden within the next entry into the cinematic Wizarding World, Fantastic Beasts and Where to Find Them? We'll find out when the film hits UK cinemas on 18 November.
Register for free to continue reading
Registration is a free and easy way to support our truly independent journalism
By registering, you will also enjoy limited access to Premium articles, exclusive newsletters, commenting, and virtual events with our leading journalists
Already have an account? sign in
Join our new commenting forum
Join thought-provoking conversations, follow other Independent readers and see their replies