Harry Potter himself Daniel Radcliffe casts verdict on JK Rowling's American word for 'muggle'
'No-maj' will be used by American wizards to describe people without magical powers in the Fantastic Beasts movie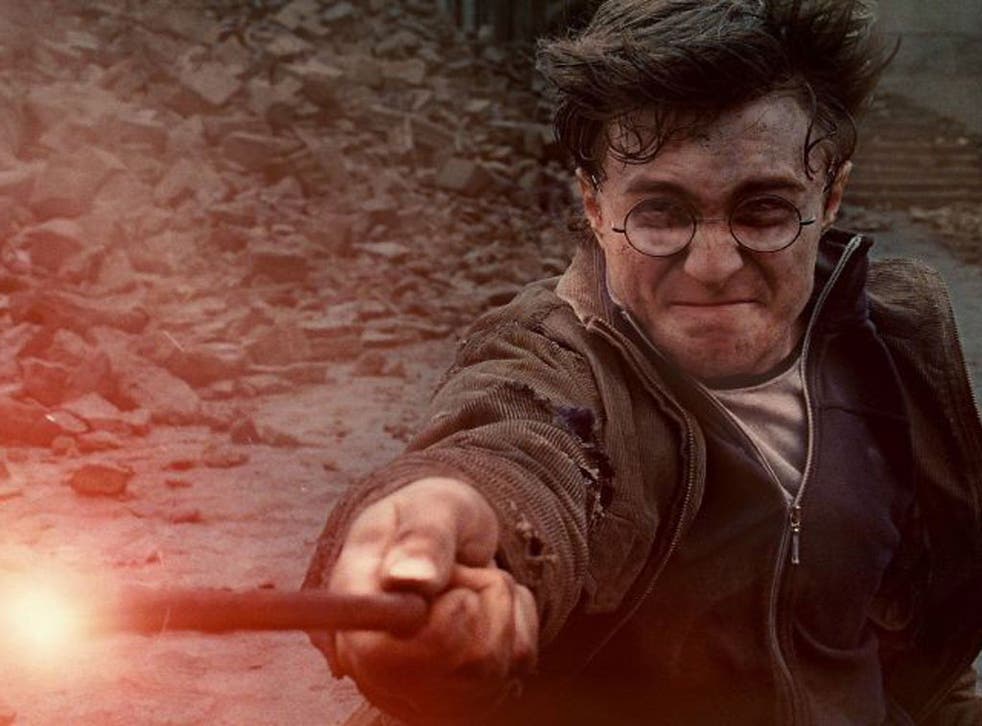 JK Rowling's revelation that 'no-maj' is the American word for 'muggle' sparked outcry last month but now, Harry Potter himself has told everyone to put their wands down and chill out.
Daniel Radcliffe, who played the boy wizard in the hit movie franchise, cast his verdict on the controversy and insisted that the state-side noun for a non-magical person, "makes perfect sense".
"I have no strong opinions about this," he told Mashable. "We have different words in England so it makes perfect sense that there should be a different word for it in America."
'No-maj' will be used for the first time in spin-off film Fantastic Beasts and Where to Find Them, about magizoologist Newt Scamander's adventures in New York while researching the future Hogwarts textbook of magical creatures.
"No has pronounced it on film yet so no-one [really] knows how to say it," Radcliffe added, although surely fans could take pretty safe bets?
"I guess part of the new prequel is set here, or they come here, so I'm excited to see what they do with that."
Harry Potter through the ages

Show all 8
James McAvoy, who was being interviewed alongside Radcliffe to promote new film Frankenstein, seemed surprised that his co-star was not more shocked.
"You have no strong feelings about this? It doesn't keep you up at night? I'm outraged!" he joked. "I'd be more excited to see what wizards from America and wizards from the UK [argue about], like coriander versus cilantro."
Details of what to expect from Fantastic Beasts have started to emerge, courtesy of Entertainment Weekly's recent cover feature.
Here is the magazine's plot summary:
"Eccentric magizoologist Newt Scamander (Oscar winner Eddie Redmayne) comes to New York (for a reason we won't disclose) with his trusty weathered case. This case is one of those way-way-way-bigger-on-the-inside magical devices, and within are expansive habitats for a collection of rare and endangered magical creatures from Newt's travels around globe. He discovers the American wizarding community is fearfully hiding from Muggles (who are called "No-Maj" in the States ... ) and the threat of public exposure is an even graver concern than in the UK (remember the Salem witch trials?). Fantastic Beasts is the story of what happens when this uniquely skilled English wizard travels to wiz-phobic America and a variety of his creatures, some quite dangerous … get out of their case."
The first picture of Eddie Redmayne as Newt has also been revealed, showing the Oscar winner looking dapper in a waistcoat and suit in front of the US version of the Ministry of Magic.
Fantastic Beasts arrives in UK cinemas on 18 November 2016.
Register for free to continue reading
Registration is a free and easy way to support our truly independent journalism
By registering, you will also enjoy limited access to Premium articles, exclusive newsletters, commenting, and virtual events with our leading journalists
Already have an account? sign in
Register for free to continue reading
Registration is a free and easy way to support our truly independent journalism
By registering, you will also enjoy limited access to Premium articles, exclusive newsletters, commenting, and virtual events with our leading journalists
Already have an account? sign in
Join our new commenting forum
Join thought-provoking conversations, follow other Independent readers and see their replies