Haruo Nakajima, who played Godzilla for 20 years, dies aged 88
The suit was originally made from concrete due to the scarcity of rubber in the aftermath of WWII
Clarisse Loughrey
Tuesday 08 August 2017 09:41 Comments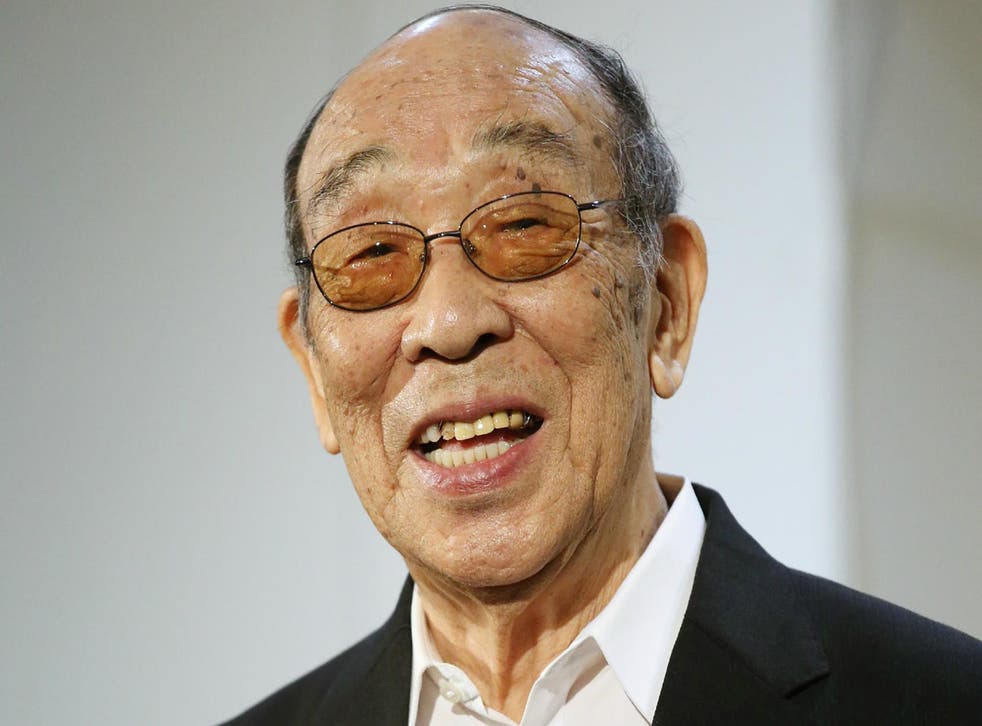 Godzilla actor Harou Nakajima has died at the age of 88.
Over the course of 20 years, Nakajima donned the character's iconic, cumbersome suit to play the creature in a dozen films in total, from the original 1954 Godzilla, all the way to 1972's Godzilla vs. Gigan.
In an interview last April, the actor explained how the first suit, which weighed around 200lbs, was created from ready-mixed concrete since rubber was in short supply in the aftermath of WWII. He's also stated in the past that the suit was so difficult to breathe in that an oxygen tube had to be attached.
The role stuck, however, and Nakajima even later played Mothra in 1961 and King Kong in 1967's King Kong Escapes, alongside many other kaiju roles in the likes of War of the Gargantuas and Frankenstein Conquers the World.
However, Nakajima actually began his career in samurai and war films, starring notably in the Akira Kurosawa classic Seven Samurai, alongside Ishirō Honda's WWII film Eagle of the Pacific, who later went on to direct the first Godzilla and spotted how energetic Nakajima was on set, realising he was the perfect pick to play the film's monstrous star.

Nakajima died on Monday of pneumonia, a spokesperson for the Toho film company said.
His legacy, however, lives on. Godzilla continues to be a popular character on film in both Japan and in its Hollywood remakes. Toho rebooted its franchise last year with Shin Godzilla, set to hit select UK cinemas 10 August, while Legendary steams ahead with its sequel to 2014's Godzilla.
Register for free to continue reading
Registration is a free and easy way to support our truly independent journalism
By registering, you will also enjoy limited access to Premium articles, exclusive newsletters, commenting, and virtual events with our leading journalists
Already have an account? sign in
Join our new commenting forum
Join thought-provoking conversations, follow other Independent readers and see their replies