Harvey Weinstein appeals for new trial claiming witnesses were used to make him look 'loathsome'
Former film producer was sentenced to 23 years in prison in March 2020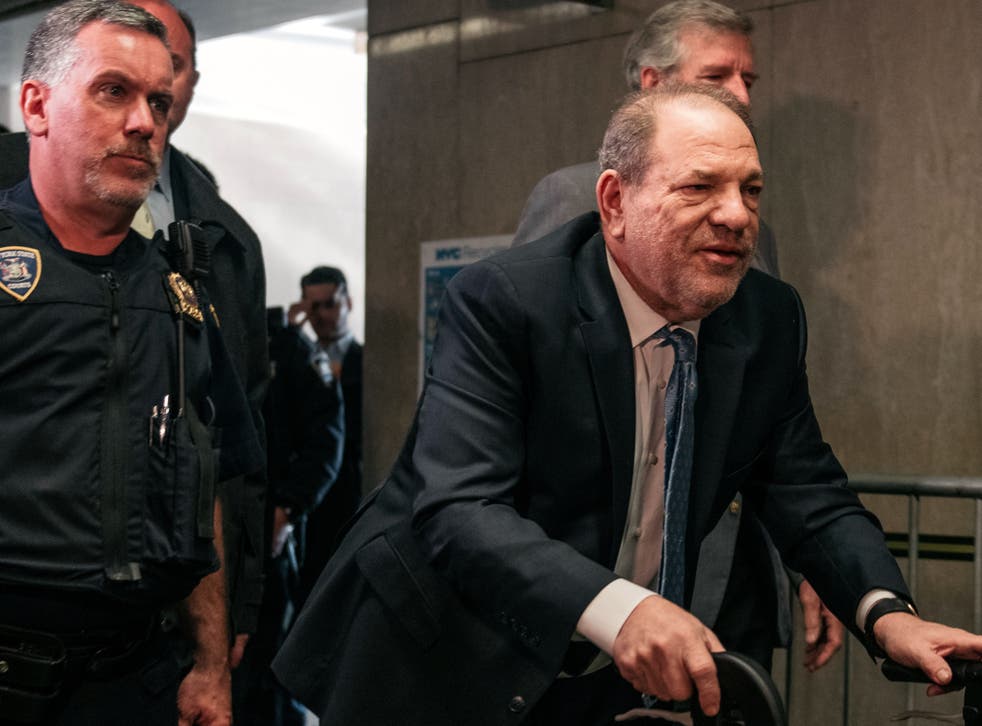 Harvey Weinstein has appealed his 2020 sex crimes conviction and asked for a new trial.
Weinstein's legal team has filed a 166-page appeal, reported on by The Wall Street Journal and reviewed by The Independent, claiming that some witnesses were used to "merely [depict] Weinstein as loathsome" during the proceedings.
Weinstein was found guilty in February 2020 of third-degree rape and of a criminal sexual act. He was sentenced the following month to 23 years in prison.
Weinstein's legal team signaled its intention to appeal shortly after the verdict became known in February. Weinstein's attorney Donna Rotunno told the press at the time that his legal team would "absolutely be appealing", adding that "the fight is not over".
In the new filing, Weinstein's legal team also argues that the 23-year prison term is "unduly harsh and excessive", describing it as "not merely life imprisonment, but a death sentence".
The lawyers also question the jury's impartiality as well as some of the expert testimony provided during the trial, and seek to get the third-degree rape conviction reversed.
Weinstein faces more charges in California, where proceedings have been delayed due to the coronavirus pandemic. The former film producer has denied all allegations of non-consensual sex. He remains in custody at Wende Correctional Facility in in Erie County, New York.