Most believe Harvey Weinstein accusations but doubt those levied at Donald Trump, new poll finds
When pressed about allegations against President Trump, just 18 per cent of Republicans believe they are credible, in contrast to 69 per cent of Democrats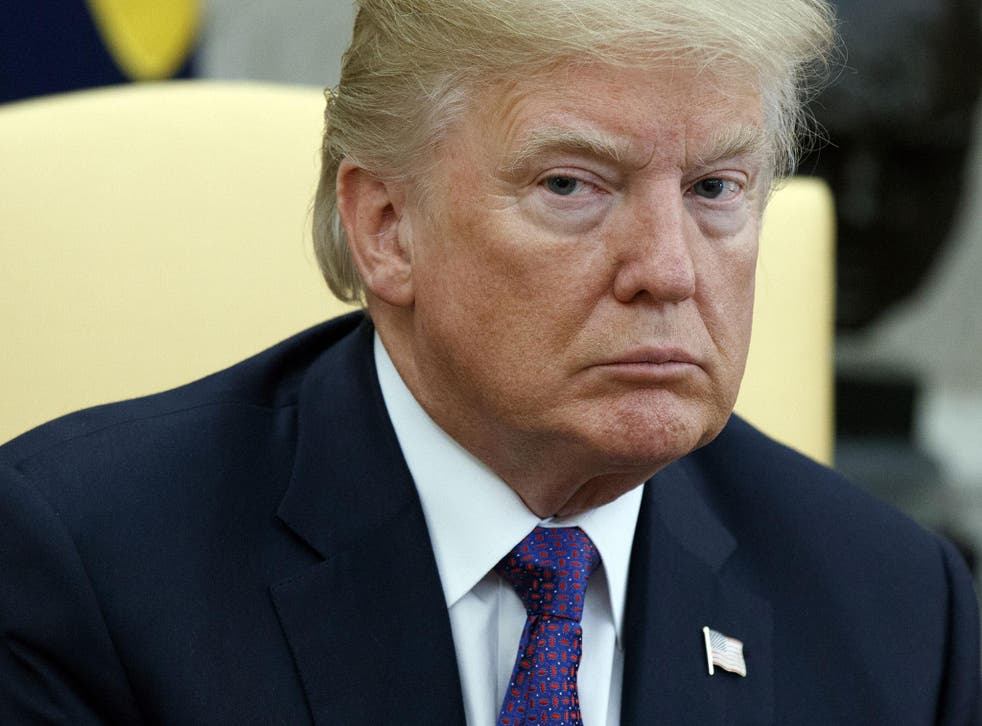 A new poll has found that a majority of American citizens who are Republican believe the slew of sexual harassment and assault allegations against Harvey Weinstein are credible but few believe similar allegations against Donald Trump.
The Huff Post/YouGov poll found the overwhelming majority of Americans – irrespective of their political orientation – believe the allegations against the Hollywood movie mogul.
The survey found 61 per cent of Republicans and 69 per cent of Democrats believe the allegations against Weinstein, who produced Oscar-winning films Shakespeare in Love, The English Patient, and The Artist, are credible.
Three per cent of both Democrats and Republicans said the allegations against Weinstein were not credible.
There was a far more distinct partisan division in regards to the similar allegations launched about President Trump.
When pressed about allegations against President Trump, just 18 per cent of Republicans believe they are credible, in contrast to 69 per cent of Democrats.
While 37 per cent of Republicans explicitly said the allegations against Mr Trump not credible, only four per cent of Democrats said they were not convincing.
Donald Trump's least presidential moments so far...

Show all 30
The survey took place between 12 to 13 October and looked at 1,000 Americans aged 18 or older.
The vast majority of both Hillary Clinton voters (74 per cent) and Trump voters (66 per cent) think that Weinstein's accusers are credible, with just three per cent in either group deeming them not to be.
In the 2016 presidential race, 11 women came forward to accuse Mr Trump of sexual harassment after the now infamous Access Hollywood tape from 2005 was leaked in the news. In the tape, President Trump could be heard bragging about groping and making unwanted advances on women and saying he was such a "star" that he could grab women "by the p***y".
Access unlimited streaming of movies and TV shows with Amazon Prime Video Sign up now for a 30-day free trial
Sign up
Mr Trump denied the allegations last year and did the same again on Monday, branding them "fake" and "made-up stuff."
Dozens of women have come forward with allegations of rape, sexual assault and harassment against Weinstein since the fallout exploded earlier in the month when The New York Times published a bombshell story about Weinstein's numerous settlements with women and included Ashley Judd accusing Weinstein of sexual harassment. This was followed by a 10-month investigative piece in The New Yorker that included three women who accused him of rape.
Gwyneth Paltrow, Kate Beckinsale, Lupita Nyong'o, and Angelina Jolie have all accused Weinstein of harassment, while Rose McGowan has accused him of rape.
Weinstein, who has since been expelled from the Oscars and sacked from his namesake company, denies all accusations of nonconsensual sex and the mogul has reportedly said from rehab that there's a "conspiracy" against him.
"Any allegations of non-consensual sex are unequivocally denied by Mr Weinstein. Mr Weinstein has further confirmed that there were never any acts of retaliation against any women for refusing his advances," his spokesperson told The Independent in a statement.
Join our new commenting forum
Join thought-provoking conversations, follow other Independent readers and see their replies