Here's the Fast & Furious 7 Paul Walker tribute ending that's got everyone in tears
'For Paul'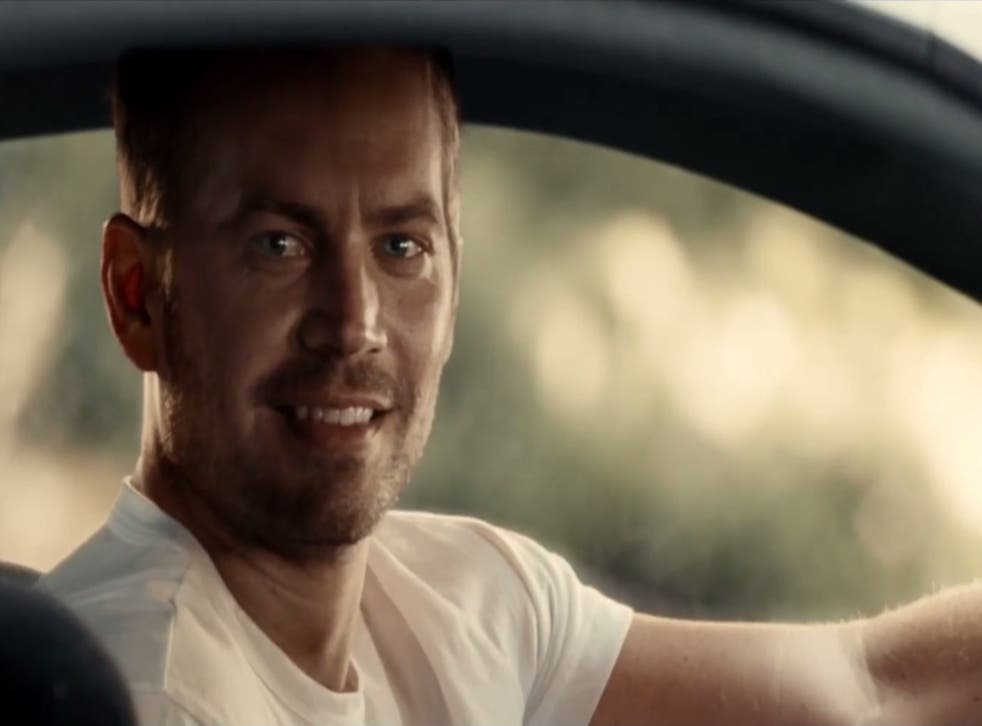 James Wan faced a difficult task when taking over the Fast & Furious franchise, how to make a touching tribute to late star Paul Walker but still keep the film fast and/or furious?
He managed both. Of the film's 137-minute runtime, 49 minutes of it are taken up with driving, while its poignant ending has had early viewers in floods of tears.
*Spoilers ahead*
Avoiding killing Walker's character off (which would have been a bit tasteless) Brian O'Connor instead decides to retire from the fast-cars-and-blowing-things-up game to take care of his family, with his wife pregnant with their second child.
In a scene towards the end, the Furious team sit on a beach and watch Walker play in the sea with his family in the distance, talking about him leaving the group and, in a way, Walker passing. They all look genuinely devastated, which you know is coming from a place of real emotion given they're not exactly the best bunch of actors.
In what appears to be the final scene, Dom (Vin Diesel) leaves town without saying goodbye to Brian, but in a moment created using CGI and old clips, O'Connor (Walker) pulls up to Dom's car and the pair exchange a few final words.
Then follows a tear-jerking montage of Walker's work in the first six Furious films, before O'Connor hits an exit ramp and drives off into the sunset into a bright future, something Walker tragically didn't get to see.
'For Paul' then appears on the screen.
A little cheesy, yes? Enough tears shed by cinema-goers to flood an Odeon? Absolutely.
Paul Walker: a career in pictures

Show all 20
Register for free to continue reading
Registration is a free and easy way to support our truly independent journalism
By registering, you will also enjoy limited access to Premium articles, exclusive newsletters, commenting, and virtual events with our leading journalists
Already have an account? sign in
Register for free to continue reading
Registration is a free and easy way to support our truly independent journalism
By registering, you will also enjoy limited access to Premium articles, exclusive newsletters, commenting, and virtual events with our leading journalists
Already have an account? sign in
Join our new commenting forum
Join thought-provoking conversations, follow other Independent readers and see their replies