Hopefuls have Star Wars in their eyes: The UK open auditions for the next unknowns to join the cast have started
Disney are genuinely looking for two members of the public, one man and one woman, to star in the seventh episode, to be released on 18 December 2015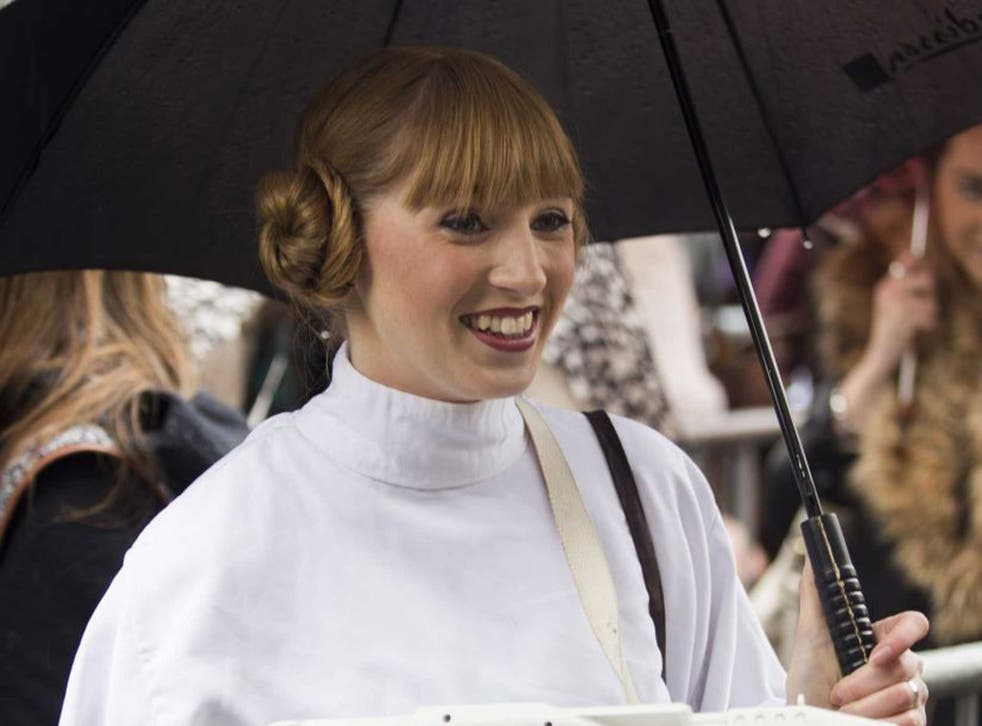 Apart from the presence of Princess Leia, it looked like any British queue. They stood, they waited, they shivered in the rain. But the thousands of young men and women who spent at least six hours snaking round the Arnolfini arts centre in Bristol yesterday morning were far from ordinary. They were dreamers, they were chancers; some were even actors. They were here for the open auditions for the new Star Wars film.
If Disney's intention was only to generate hype, they couldn't have done better. But the new owners of the franchise are genuinely looking for two members of the public, one man and one woman, to star in the seventh episode, to be released on 18 December 2015. In doing so, they are keeping alive a tradition: Mark Hamill, the actor who played Luke Skywalker, was plucked from obscurity in 1976.
Disney announced it would make three more Star Wars films after it bought the franchise from Lucasfilm in 2012. Casting agents are looking for a man to play Thomas, aged 18 to 23, who must be "handsome, smart and athletic", and a young woman, 17 or 18, to play Rachel, who must be "beautiful, smart and athletic".
That didn't deter Boo, 24, from dressing as Princess Leia and travelling from London. Boo had teamed a white long-sleeved dress with a plastic gun. "I'm quite cold," she admitted, "and I'm clearly not going to get the part."
Others were more hopeful. A few had camped overnight; by 8am they were in their hundreds; by 10am they were being turned away. All for a two-minute interview. Males were asked their name, age and favourite film. Those who looked too old weren't even asked.
Disney, auditioning in five cities over three weekends, has been overwhelmed by the response. "This is something we've done since the beginning," said a spokesperson. "If we could find someone here in Bristol, it would be amazing."
Register for free to continue reading
Registration is a free and easy way to support our truly independent journalism
By registering, you will also enjoy limited access to Premium articles, exclusive newsletters, commenting, and virtual events with our leading journalists
Already have an account? sign in
Register for free to continue reading
Registration is a free and easy way to support our truly independent journalism
By registering, you will also enjoy limited access to Premium articles, exclusive newsletters, commenting, and virtual events with our leading journalists
Already have an account? sign in
Join our new commenting forum
Join thought-provoking conversations, follow other Independent readers and see their replies