Cannes 2018: Critics cast their verdicts on Lars von Trier's The House That Jack Built
The Danish auteur's serial killer thriller received both standing ovations and mass walkouts
Jacob Stolworthy
Tuesday 15 May 2018 11:49 Comments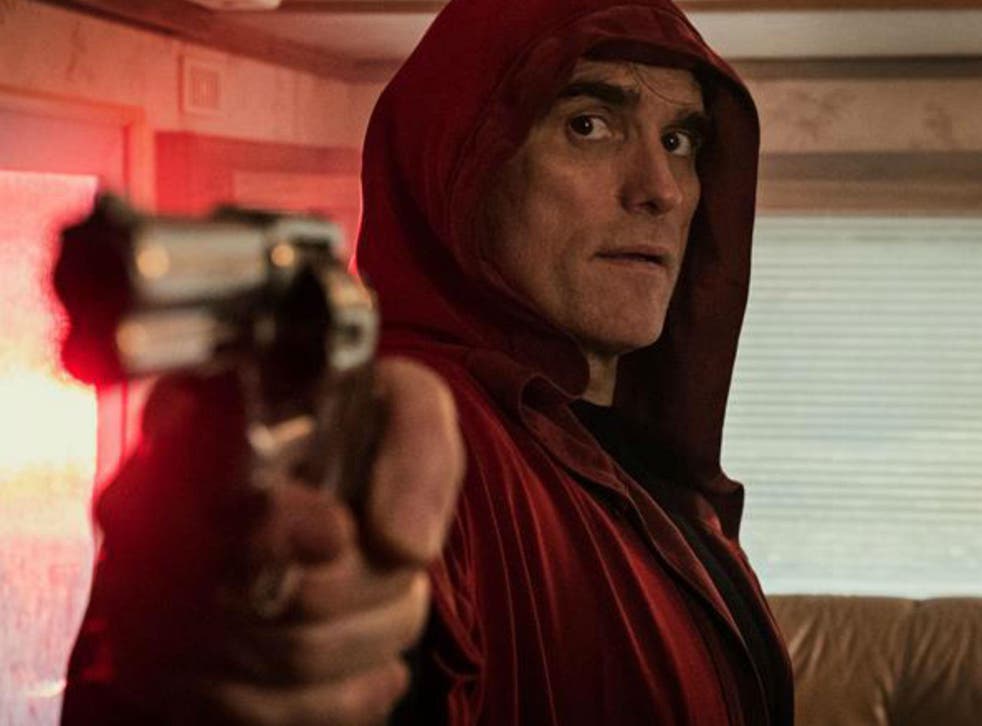 Lars von Trier returned to Cannes seven years after being declared persona non grata with a controversial film that sparked both mass walkouts and standing ovations in equal measure.
The House That Jack Built is the Danish auteur's 16th feature and follows 12 years in the life of a murderer, played by Matt Dillon.
Co-starring Uma Thurman, Bruno Ganz, Riley Keough and The Killing star Sofie Gråbøl, the two-and-a-half-hour-long film has been met with supremely underwhelming reviews with most critics in agreement that the material was perhaps too self-knowingly controversial for its own good.
You can find the critical consensus below.
The Telegraph - Robbie Collin - 2 stars
"...The House That Jack Built... is two and a half hours of self-reflexive torture porn with an entire McDonald's warehouse of chips on its shoulder, and a handful of genuinely provocative ideas which, exasperatingly, go nowhere much."
The Guardian - Peter Bradshaw - 2 stars
"[von Trier's] latest tongue-in-cheek nightmare The House That Jack Built is two and a half hours long but seems much longer – longer than Bayreuth, more vainglorious than Bayreuth. It is an ordeal of gruesomeness and tiresomeness that was every bit as exasperating as I had feared."
Variety - Owen Gleiberman
"von Trier, to me, hasn't made anything close to a masterpiece since Breaking the Waves, in 1996, and The House That Jack Built doesn't spoil that record. It's halfway between a subversive good movie and a stunt. It's designed to get under your skin, and does."
IndieWire - Eric Kohn
"The House That Jack Built could easily devolve into bloated B-movie territory if it lacked a dynamic performance at its centre. Dillon might have trouble putting this one at the top of his resume if he wants to do a Disney film, but there's no question he delivers an impactful movie monster, with darting eyes and a toothy smile that makes Jack at once seem empathetic and bonkers."
Screen Daily - Tim Grierson
"Wielding the same grim power as his most obsessive, tormented work, Jack is deeply embedded within its creator's psyche, and while the results may be cathartic for him, the movie is only intermittently arresting for the rest of us."
The House That Jack Built is yet to be handed a UK release date.
Register for free to continue reading
Registration is a free and easy way to support our truly independent journalism
By registering, you will also enjoy limited access to Premium articles, exclusive newsletters, commenting, and virtual events with our leading journalists
Already have an account? sign in
Join our new commenting forum
Join thought-provoking conversations, follow other Independent readers and see their replies