How Daniel Craig nearly ruined Skyfall with a nice pair of gloves
The kind of mistake that can happen when you're bored of playing Bond
Christopher Hooton
Monday 04 July 2016 08:30 Comments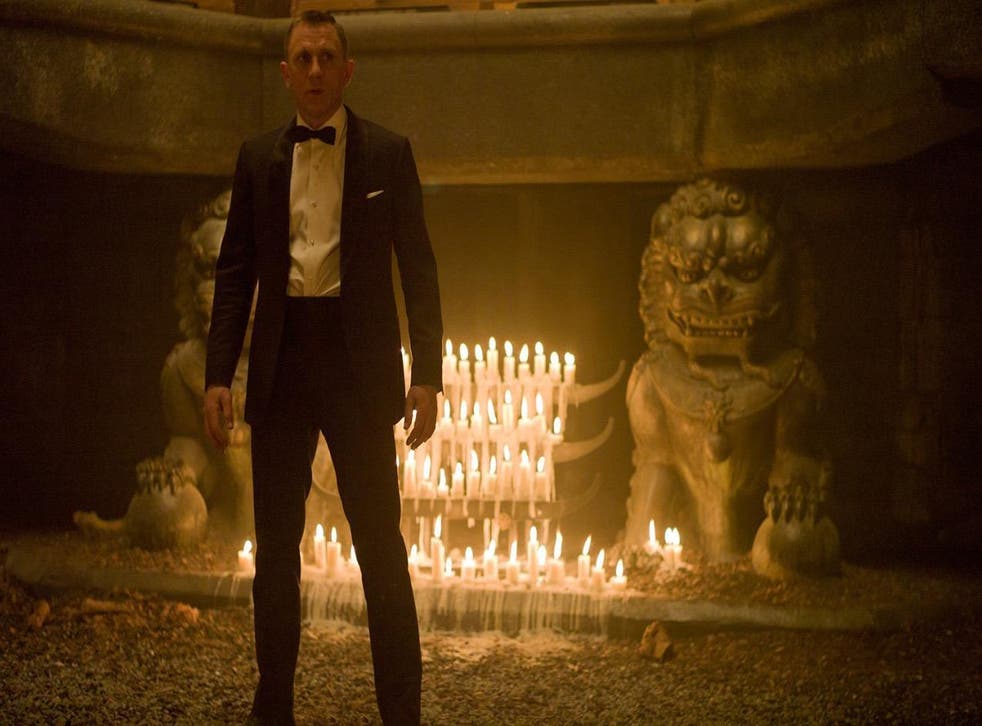 As behind-the-scenes anecdotes go, this is a humdinger.
It was recounted to film critic Charlie Lyne by someone who worked on Skyfall, and checks out when you cross-reference it with footage from the film, but we'll get to that.
"Daniel Craig and the director, Sam Mendes, were both completely miserable during the production of this film," Lyne revealed in a series of Twitter videos (to the surprise of no-one, presuming you're all familiar with Craig's fatigue with the Bond franchise).
"They were buried under the weight of the studio and the expectations of how much this massive film should make and how it had to exceed all previous Bond films and so on.
"Daniel Craig in particular used to go on these little shopping trips on his days off ... On one of these trips he ended up in this little shop where he bought ... a nice pair of leather gloves and the following day he brought them back to set."
Craig thought they'd be good for the character and asked Mendes if he could wear them in an upcoming scene. The director, apparently "beyond caring", told him to go ahead.
Later, he came to hugely regret it.
"Now they're editing the film and the scene from that day is playing out," Lyne continued.
"Bond is in the casino (in Macau). He's being followed by some shady henchmen ... they have a little fight and then he falls off this elevated bridge platform into a pit that's filled with Komodo dragons. In the pit he has this showdown with this beefy villain guy during which the villain manages to get Bond's gun from him.
"This lowly editorial assistant guy pipes up and says, 'Wait a minute. The logic here is that the villain can't fire Bond's gun because it has a fingerprint scanner, but if that's the case, then how was Bond ever going to fire it wearing gloves?'"
Tom Hardy talks about playing James Bond
The blood drains from everyone in the room's faces.
After a period of fraught silence, "producers start frantically working out how much it will cost to reshoot the entire scene just because Sam Mendes agreed that Daniel Craig could wear these special gloves that he bought".
It was decided the number would be in the millions and not affordable.
"The only solution becomes to digitally paint in Bond's hands," Lyne said.
"If you watch the scene now ... you can see that Bond has these ridiculously podgy hands because in every single frame he was wearing these thick leather gloves that have now been painted over with Craig-tone hands."
Access unlimited streaming of movies and TV shows with Amazon Prime Video Sign up now for a 30-day free trial
Sign up
Sure enough, if you watch the Komodo dragon fight scene, Bond's hands do look abnormally large.
It wasn't the only screw-up in the film (which still remains probably the best Bond film to date, it has to be said), Movie Mistakes having listed 36 continuity mistakes in it.
Register for free to continue reading
Registration is a free and easy way to support our truly independent journalism
By registering, you will also enjoy limited access to Premium articles, exclusive newsletters, commenting, and virtual events with our leading journalists
Already have an account? sign in
Join our new commenting forum
Join thought-provoking conversations, follow other Independent readers and see their replies