Gene Wilder dead: How the actor came up with his iconic Willy Wonka entrance and costume
'From that time on, no one will know if I'm lying or telling the truth'
Jess Denham
Tuesday 30 August 2016 09:00 Comments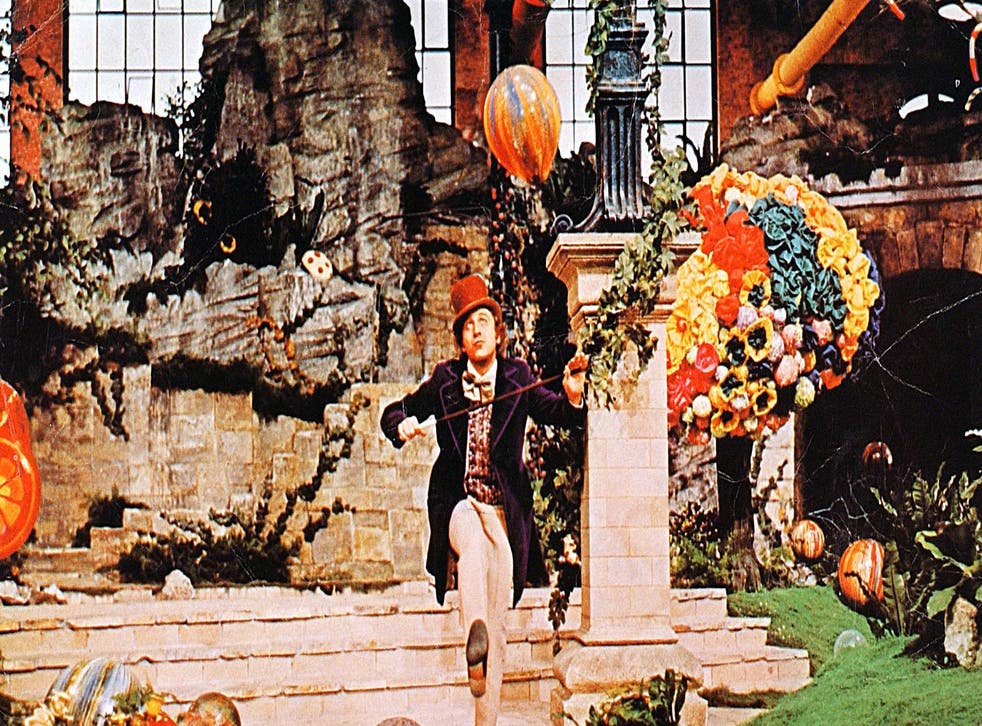 Gene Wilder's death has sparked an outpouring of love for his performance as the eccentric sweet-making star of Willy Wonka & the Chocolate Factory.
The classic 1971 film adapted from Roald Dahl's timeless children's story earned Wilder a Golden Globe acting nomination after fans and critics fell in love with the enchanting creativity and unpredictability he brought to the role.
Wilder, who died aged 83 on Sunday after suffering from Alzheimer's disease, made the movie his own after insisting that he make his iconic entrance the brilliant way he wanted to.
"When I make my first entrance I'd like to come out of the door carrying a cane and then walk toward the crowd with a limp," he told director Mel Stuart before accepting the part. "After the crowd sees Willy Wonka is a cripple, they all whisper to themselves and become deathly quiet. As I walk toward them, my cane sinks into one of the cobblestones I'm walking on and stands straight up, by itself; but I keep on walking until I realise that I no longer have my cane. I start to fall forward and just before I hit the ground, I do a beautiful forward somersault and bounce back up, to great applause."
Confused, Stuart asked Wilder why he was so insisted on one scene, to which the actor replied: "Because from that time on, no one will know if I'm lying or telling the truth."

Sure enough, Wilder got his wish and Wonka's entrance remains one of the most memorable moments of the film. He also wrote to Stuart suggesting alterations to his costume in order to make sure that he came across "mysterious, yet undefined".
In the letter, reprinted by Letters of Note, Wilder requested "two large pockets" in his velvet jacket, sand-coloured trousers instead of "icky" green ones and a hat "two inches shorter".
The comedic genius of Gene Wilder

Show all 10

"I don't think of Willy as an eccentric who holds on to his 1912 Dandy's Sunday suit and wears it in 1970, but rather as just an eccentric — where there's no telling what he'll do or where he ever found his get-up — except that it strangely fits him: Part of this world, part of another," he wrote. "A vain man who knows colours that suit him, yet, with all the oddity, has strangely good taste."
Register for free to continue reading
Registration is a free and easy way to support our truly independent journalism
By registering, you will also enjoy limited access to Premium articles, exclusive newsletters, commenting, and virtual events with our leading journalists
Already have an account? sign in
Join our new commenting forum
Join thought-provoking conversations, follow other Independent readers and see their replies