Inside Out: Pixar makes crucial change for Japanese audiences by editing out broccoli
The green vegetable doesn't have such a dubious reputation elsewhere in the world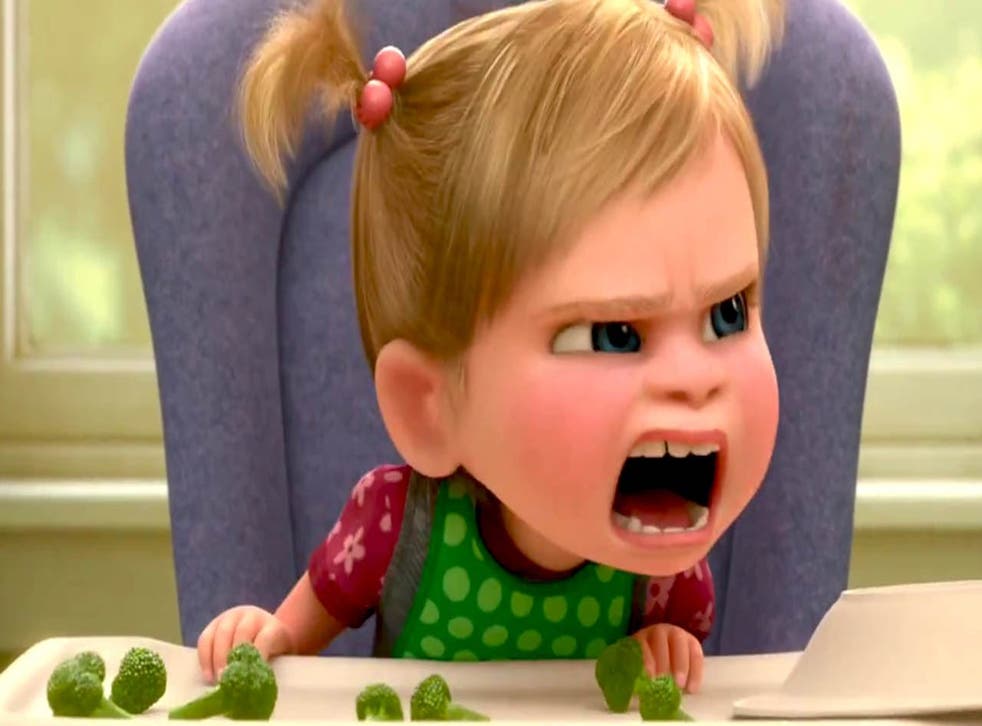 Kids in Japan love broccoli so much that Pixar had to change the cause of its child protagonist's food hell from the tree-shaped vegetable to green peppers.
In the UK and US version of the animation's main character Riley can be seen throwing tantrums in disgust at the idea of eating broccoli for dinner.
But because the vegetable doesn't have such a poor reputation among Japanese kids it was replaced with green peppers which are generally considered disgusting.
David Laddy, a tech artist at Pixar, revealed the cultural difference in tastes on his Twitter account.
The film shows the workings of Riley's inner emotions – joy, sadness, fear, anger and disgust – by turning them into animated characters.
Disgust, played by Mindy Kaling, is provoked when Riley's dad tries to feed her broccoli – resulting in a major tantrum and Anger, played by Lewis Black, getting involved and hurling her dinner at him.
Inside Out's creator Pete Docter, who also made Up and Monster's Inc, spent four years studying the workings of our brains to develop Riley's interior characters.
He took inspiration for Riley from his own daughter Elie, who previously voiced the character of young Ellie in Up.
"I pitched a very basic scenario of a kid about to raise her hand in school and then gave voice to the inner struggle," he told The Independent in an interview.
"You zip in, and the characters are going, 'We know the answer!' and then Fear goes, 'What are you crazy? Did you see the way they judged that last kid when they got it wrong?! We're not answering!' So something as simple as 'Should I raise my hand in class?' became a major battle."
Register for free to continue reading
Registration is a free and easy way to support our truly independent journalism
By registering, you will also enjoy limited access to Premium articles, exclusive newsletters, commenting, and virtual events with our leading journalists
Already have an account? sign in
Register for free to continue reading
Registration is a free and easy way to support our truly independent journalism
By registering, you will also enjoy limited access to Premium articles, exclusive newsletters, commenting, and virtual events with our leading journalists
Already have an account? sign in
Join our new commenting forum
Join thought-provoking conversations, follow other Independent readers and see their replies