Insurgent: Trailer for Divergent sequel starring Kate Winslet, Shailene Woodley, and Theo James released
Tris, with Four at her side, faces one impossible challenge after another
Kashmira Gander
Friday 12 December 2014 18:24 Comments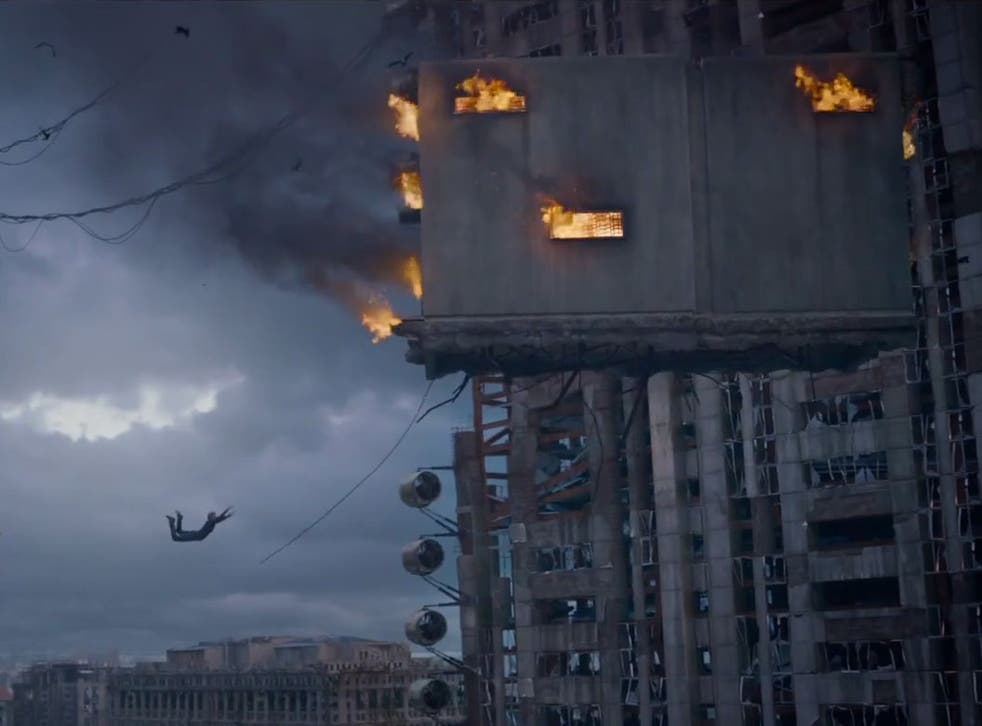 The nail-biting trailer for Insurgent, the next instalment of the Divergent franchise, has been released.
The film is the follow-up to Summit's adaptation of the novel by Veronica Roth, which is set in a dystopian world. The population is divided into distinct groups, but Tris Prior (Shailene Woodley) is Divergent and doesn't belong anywhere.
In the last installment, Tris discovered a covert plan to destroy all Divergents by the power-hungry Erudite elite.
But the war had only just begun, and now Tris and Four, Theo James, are fugitives on the run from Jeanine (Kate Winslet) – the stone-hearted leader of Erudite.
The trailer teases fans, by showing the pair racing against time as they struggle to find out what Tris's family sacrificed their lives to protect, and why the Erudite leaders will do anything to stop them.
Fans will likely be titillated epic-sounding statements including: "what sets her apart will set the world free" and "dark times call for extreme measures".
Robert Schwentke directed the script written by Brian Duffield and Akiva Goldsman. Most of the original cast returned to film the follow-up, including Miles Teller, Ansel Elgort, Jai Courtney and Zoe Kravitz, as well as Octavia Spencer, who will play Johanna. Model and actress Suki Waterhouse with be joining the cast for the first time.
The first film earned $264.3 million (£157.9 million) globally. It was recently revealed that the third book in Roth's triolgy, Allegiant, will be spilt into two parts.
Register for free to continue reading
Registration is a free and easy way to support our truly independent journalism
By registering, you will also enjoy limited access to Premium articles, exclusive newsletters, commenting, and virtual events with our leading journalists
Already have an account? sign in
Join our new commenting forum
Join thought-provoking conversations, follow other Independent readers and see their replies