Irrfan Khan's family pens heartfelt note on first death anniversary
'The clock had stopped at 11.11 on 29 April for me,' wrote the late actor's wife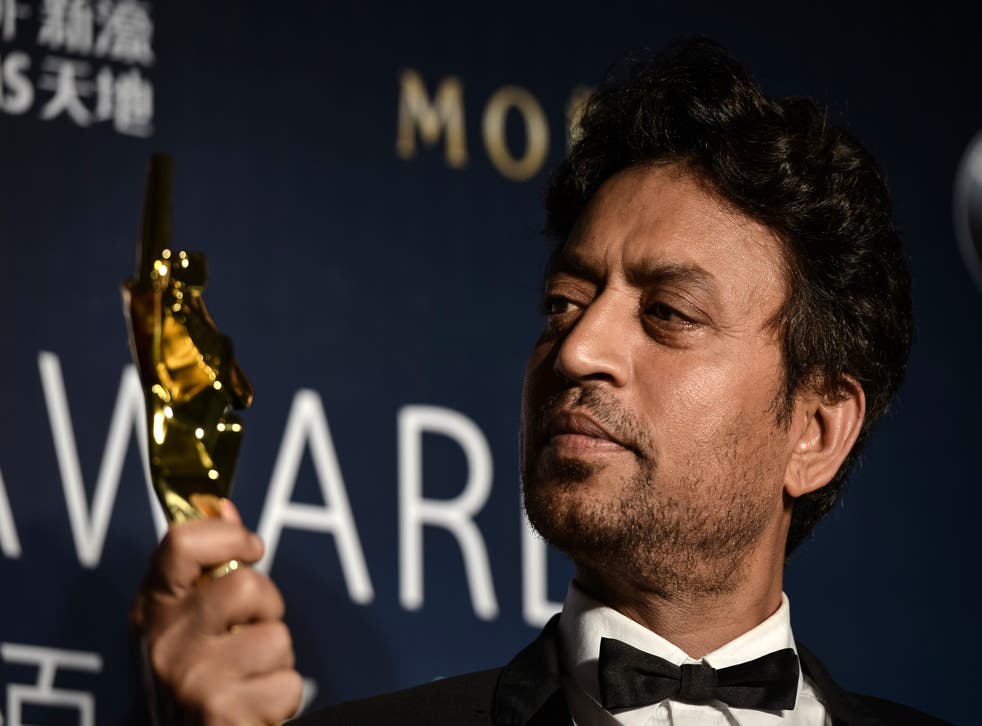 Late Bollywood actor Irrfan Khan's wife and son have opened up about their journey as he battled neuroendocrine cancer for two years.
Thursday (29 April) marks one year since Khan died, and the actor's family have taken to social media to pay heartfelt tributes to him.
The Slumdog Millionaire actor's son Babil wrote on Instagram: "Chemo burns you from the inside, so to find joy in the simple things, like building your own table to write your own journals. There is a purity, I have not yet discovered. There is a legacy that has already been concluded by my Baba himself. A full stop. Nobody can ever replace him. Nobody will ever be able to.
"To the greatest best friend, companion, brother, father, I ever had and ever will have. I love you so much, for the rest of this chaos we are choosing to call life, I miss you, more than all that shah-Jahan/Mumtaz stuff,"
He continued: "I would have built a space monument that could have taken us to the furthest parts of a black hole singularity you were always intrigued by, but I would have been there with you Baba, and we could have gone together, hand in hand."
Khan's wife Sutapa paid tribute on Facebook using a line from the late actor's favorite poet, Anaïs Nin. She wrote: "People living deeply have no fear of death..."
She recounted the narrative of how the situation transpired during the last seconds of the 53-year-old actor's life.
"The nurses were looking at us strangely as they were used to religious chants in critical times but I had overdone that for you Irrfan – morning, evening, and night – for two years, and since they told me it was time, I wanted you to go with memories you loved." she wrote.
She added: "So we sang songs."
She also shared how the Life of Pi actor had passed away at a very "mystical" time.
"The clock had stopped at 11.11 on 29 April for me .…Irrfan you had a keen interest in the mystery of numbers, and funny you had three 11's on your final day. Some say actually many say this is a very mystical number 11/11/11." she wrote.
Access unlimited streaming of movies and TV shows with Amazon Prime Video Sign up now for a 30-day free trial
Sign up
"How does one walk ahead the pandemic just adds to the anxiety, fear, and pain." she wrote.
Sutapa then described her struggle of changing her name after the SAG Award winner's passing.
"The days went by with umpteen responsibilities some extremely new ones like signature galore for changing of the name." she wrote.
"My fingers kept stopping on that how could I just take his name away and make it Sutapa, I was unable to sign took a day off and the name game played on my mind. Like a film in a projector." she wrote.
Sutapa concluded by recollecting a memory from their days in college together, pondering about the shared experiences and a tribute for the individuals who have passed from Covid-19 in recent months.
"All of you stay in peace. Remember that we loved you, all of you. And remember, all of you is missed by someone or the other… all your families grieve… may you all rest in peace! I hope there is enough space. I hope some of you will forgive us for not being able to give a respectable cremation." she wrote.
Khan was diagnosed with neuroendocrine cancer in 2018. He died at Mumbai's Kokilaben Dhirubhai Ambani Hospital on 29 April 2020.
Register for free to continue reading
Registration is a free and easy way to support our truly independent journalism
By registering, you will also enjoy limited access to Premium articles, exclusive newsletters, commenting, and virtual events with our leading journalists
Already have an account? sign in
Register for free to continue reading
Registration is a free and easy way to support our truly independent journalism
By registering, you will also enjoy limited access to Premium articles, exclusive newsletters, commenting, and virtual events with our leading journalists
Already have an account? sign in
Join our new commenting forum
Join thought-provoking conversations, follow other Independent readers and see their replies