Jackass: The movie trailer
Jackass 4: Bam Margera claims he's been fired, tells fans to abandon new film
'If anybody cares about me, don't go see their movie,' stunt performer said
Jackass star Bam Magera is telling fans to boycott the new film after claiming he's been fired from the film.
Margera told his Instagram followers he had been dropped from the pranksters' fourth big screen outing on Thursday (11 February).
The stunt performer, who has been a part of Jackass since it began in the early 2000s, expressed his concern that the director Jeff Tremaine will "use" his ideas without his permission.
"I wrote them so many ideas, and if I'm not in the movie and they use my ideas, how do you think that will make me feel?" he said. "The last thing I want to do is be in a courtroom with [Jackass 4 director] Jeff Tremaine, I love him.​"
He added: "But f***, man, I'm not inJackass 4? If anybody cares about me, don't go see their movie, because I will make mine way f***ing radder if you just Venmo me a dollar."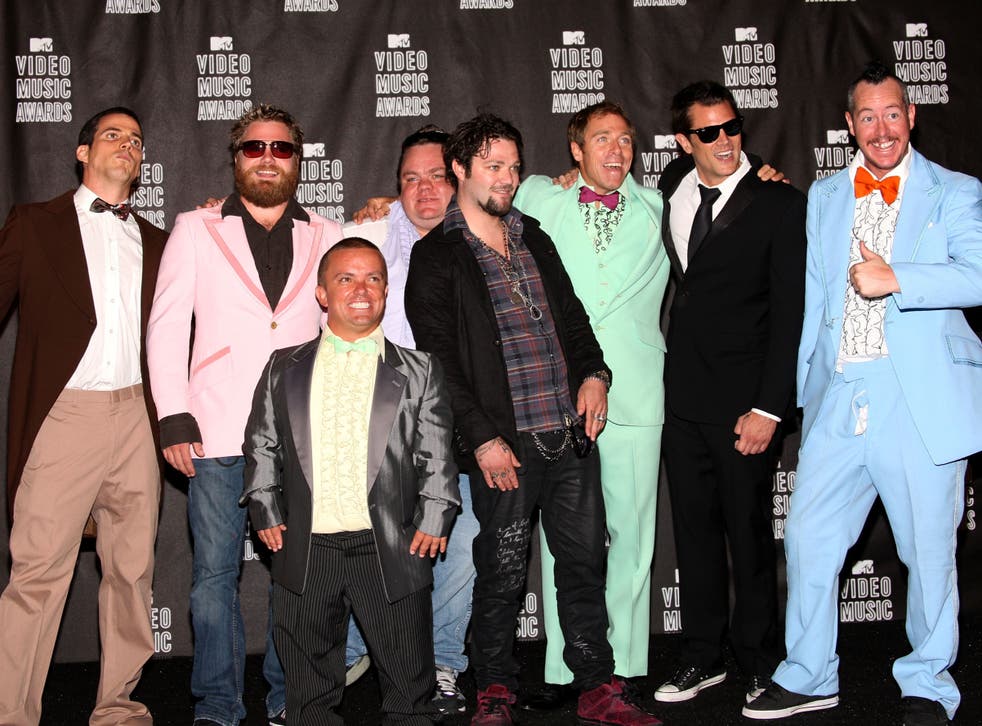 Margera described Jackass as being "everything to me", adding: Jackass has put me through hell on f***ing wheels for a year and a half."
The videos have since been deleted.
READ MORE: Johnny Knoxville and Steve-O in hospital after just two days of filming Jackass 4
Jackass 4 was originally due to be released in cinemas next month, but has been pushed back until 2 July because of the pandemic.
The Independent has contacted Paramount Pictures for contact.
Join our new commenting forum
Join thought-provoking conversations, follow other Independent readers and see their replies