Jared Leto confirmed to play Andy Warhol in new biopic: 'We miss you and your genius'
Actor said he is 'so grateful and excited'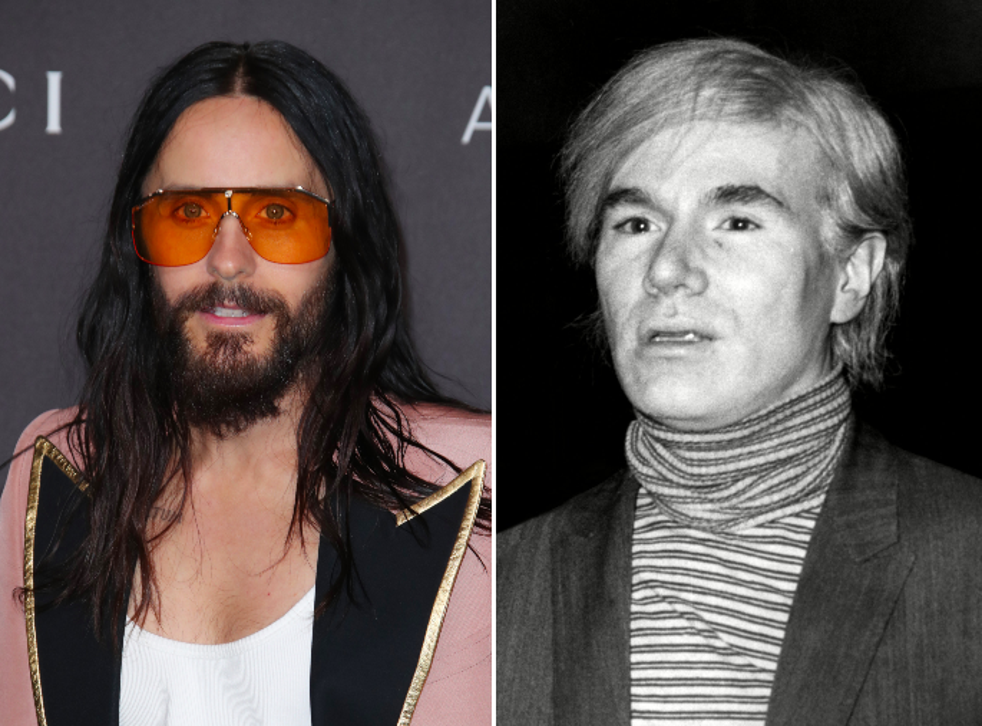 Jared Leto has confirmed he will be playing Andy Warhol in a forthcoming biopic about the pop art icon.
The actor, who played the Joker in The Suicide Squad, announced the long-rumoured casting by sharing pictures of the artist on his Instagram, writing: "Yes it's true I will be playing Andy Warhol in an upcoming film.
"And so grateful and excited about the opportunity. Happy belated birthday Andy. We miss you and your genius."
The post came one day after what would have been Warhol's 92nd birthday. The painter died at the age of 58 in 1987 from a sudden irregular heartbeat after undergoing gallbladder surgery.
Warhol was hugely popular in the 1960s, and his most famous work includes the classic Campbell's soup cans and the Marilyn Diptych, both of which he made in 1962.
The new biopic is thought to be the same project Leto was rumoured to be involved in in 2016. Titled Warhol, it is based on Victor Bockris's book, Warhol: The Biography, and adapted by The Wolf of Wall Street screenwriter Terrence Winter.
Leto is well-versed in undergoing dramatic transformations to get into character, from The Suicide Squad to Dallas Buyers Club, in which he portrayed a HIV-positive trans woman with a drug addiction.
Join our new commenting forum
Join thought-provoking conversations, follow other Independent readers and see their replies