Jared Leto: Playing The Joker in Suicide Squad was like 'giving birth out of my prick hole'
'I took a pretty deep dive'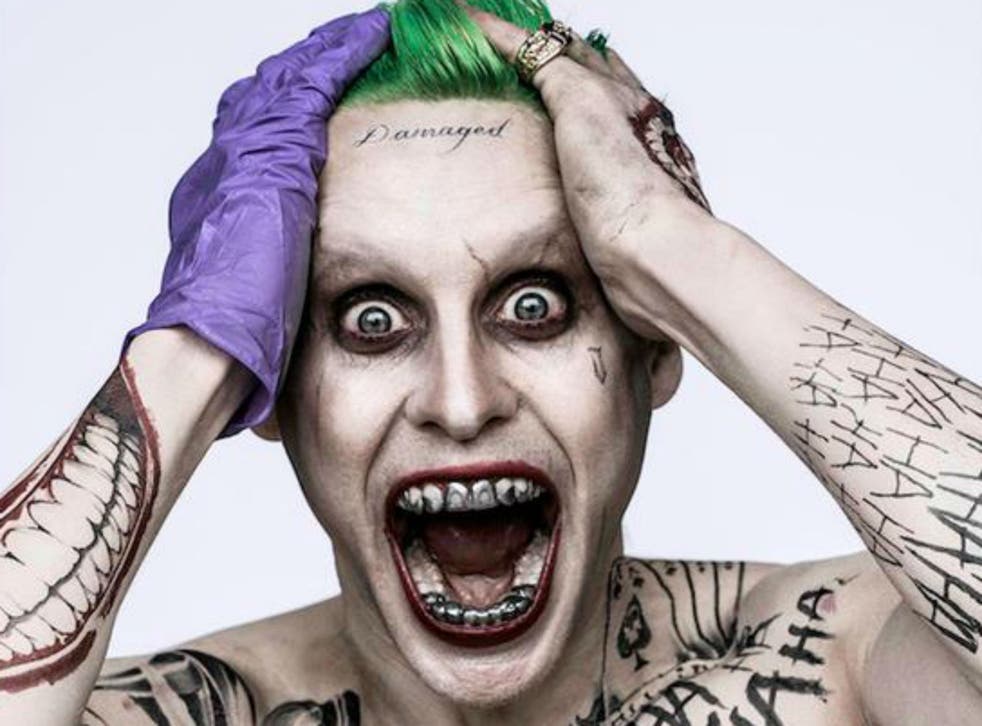 As evidenced by Heath Ledger's sinister 'Joker journal', playing Batman's most unhinged nemesis seems to be pretty mentally draining.
Jared Leto also threw himself into the part, and had a pretty nasty analogy for the experience.
"There was definitely a period of... detachment," he told Empire.
"I took a pretty deep dive. But this was a unique opportunity and I couldn't imagine doing it another way. It was fun, playing those psychological games.
"But at the same time it was very painful, like giving birth out of my prick hole."
First look at Suicide Squad

Show all 18
Leto's co-star Margot Robbie (Harley Quinn) previously described his Clown Prince of Crime as "terrifying", while Will Smith said he never really spoke to the real Leto as he was always in character.
"There's a power to that character," Suicide Squad director David Ayer said, "and by some freaking miracle, through the incredible things Jared has done and the photography and all the other millions of things that went into it, we've cooked up something transcendent. He's scary."
Yesterday, we got our first full look at Leto in costume.
Suicide Squad will hit cinemas in August 2016.
Register for free to continue reading
Registration is a free and easy way to support our truly independent journalism
By registering, you will also enjoy limited access to Premium articles, exclusive newsletters, commenting, and virtual events with our leading journalists
Already have an account? sign in
Register for free to continue reading
Registration is a free and easy way to support our truly independent journalism
By registering, you will also enjoy limited access to Premium articles, exclusive newsletters, commenting, and virtual events with our leading journalists
Already have an account? sign in
Join our new commenting forum
Join thought-provoking conversations, follow other Independent readers and see their replies